Motorcycle Scenerio of Bangladesh & Our Thoughts
Published On 18-Oct-2014 07:18am , By Shuvo
Motorcycle has become one of the best modes of transport to many people these days. These days it is tough to think to move about in a congested Dhaka city without motorcycle. There are many reasons for it, first it is cheap to run, it has become a fashion, it saves huge amount of time and most important of all it MOVES YOUR SOUL.
Over the years the Bangladeshi market has been conquered mostly by Bajaj, Hero and a small share to the Chinese bike market, but these days Yamaha, Honda & TVS also coming back to play in it as well. Many people prefer to travel from one district to another through bikes rather than with cars or buses, even these days alongside the motorcycle STUNT groups there are some TOURING based group to explore Bangladesh.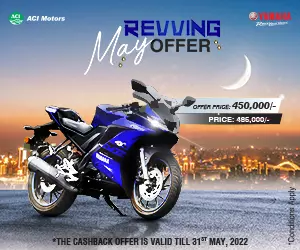 So where we stand?? Honda has opened a factory in Bangladesh where they assembles bikes and in the future will also manufacture in Bangladesh, Suzuki will do the same thing and Yamaha already assembling motorcycle in Bangladesh. Runner already manufacture motorcycles in Bangladesh.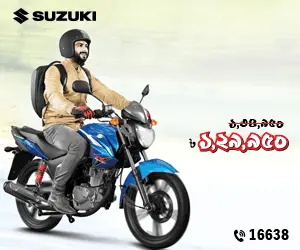 It is nice to see that Japanese manufactures taking Bangladesh biking market seriously, I think after Thailand, Indonesia, India we Bangladesh is a very important market for the motorcycle industry. But why?? There are many reasons and chief among it is WE LOVE BIKES! Then you will see that many University Students sees motorcycle as a chief mode of transport, for office goers it is a very important thing. In villages where the roads aren't the best they hire bikes just as we hire a taxi cab in Dhaka city to travel from one place to another. Another key is in many rural area they give small 80-100 cc bikes in installments which for them is a huge blessing.
These days many Chinese companies also coming into play, now in the past the Chinese bikes that used to come in Bangladesh were really of bad qualities but these days Runner, Zongshen, Lifan, UM, Dayun and many others are showing great interest in these market. & they are also bringing Good quality bikes in Bangladesh many of which are performing head to head with the Indian counter parts.
One of the biggest barriers in Motorcycle in Bangladesh is the amount of tax that the government hikes from us. In Bangladesh motorcycles comes in two way CKD (Complete Knock Down), where they bring all the spare parts from outside and bolt them in their factory and make a complete bike.
And then there is CBU (Complete Build Unit) in this case they import the whole bike from other country and then they just sell it, the only things they add is the mirror and battery & sometimes few plastic kit which might get broken in transportation. Now in CKD a bike manufacturer pay 108% TAX while in CBU 134% TAX. In the last budget they reduce the TAX of cars but they did nothing to reduce the TAX of bikes which was very sad.
Another big problem is the access of border cross bikes in Bangladesh something which needs to be stopped very soon or many international companies will lose their interest in investing in motorcycle in Bangladesh. They don't allow bikes of over 155cc because they think that the roads are unsafe for bikes around 200-250cc, my question is in Bangladesh they run Porche 911, BMW, Mercedes and many SPORTS cars.
Motorcycle industries in Bangladesh is booming day by day we hope that the government will take necessary measure to ensure that both the consumers and the manufacturers are treated equally.
You might also be interested in