Motorcycle Riding Footwear - Scenario of Bangladesh
Published On 25-Nov-2017 05:44am , By Saleh
Riding a motorcycle is always pleasant, fun and it allows true freedom. We ride for our daily necessities and also for fun or pleasure. Whatever the reasons of riding are but of course there are some regulations of riding a motorcycle, therefore, availing the fun with safety. Here the regulations are figured for the safety of the rider and also for the surroundings. Hence footwear is an important gear for our legs ensuring safety for the riders. But here the scenario of Bangladesh considering this issue is really something different. Accordingly here is our Motorcycle Riding Footwear – Scenario of Bangladesh.
Motorcycle Riding Footwear - Scenario Of Bangladesh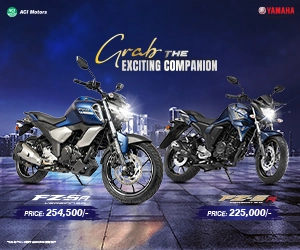 Motorcycle Riding Footwear – A Mandatory Safety Gear
Riding a motorcycle some gears or apparels are mandatory and standard to wear for a rider. These standards are followed worldwide for the safety of a motorcycle rider. Hence whatever the purpose of riding a motorcycle but one should follow or maintain these regulations. Moreover these safety measures enhances the rider's confidence level which is very important for all type of riders.
Moreover these measures also increase rider's capability of riding and handling on-road situations. Therefore like wearing the helmet as it's the core safety gear the pair of riding boots also included in standard riding safety gear. It's essential like wearing a trouser together with a shirt; and like that you can't ride without footwear even wearing a helmet. So wearing a standard type of footwear for riding is mandatory while riding a motorbike.
Motorcycle Riding Footwear – Why Should We Use Footwear
The core concentration of wearing motorcycle riding footwear is safety of our legs therefore toe, foot, heel and the bones of the leg. And the second thing is easy and carefree movement of leg therefore free & easy operation of foot operated controls of the bike.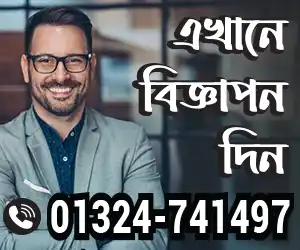 You know, while we ride a bike in city or rural trail our foot tackles most of the odd and adverse situations. We tackle the bike supporting by legs while moving slow in traffic, odd terrains or make balance on sudden situations. Even sometime our legs face the obstacles of the trails.
So it needs maximum safety. Moreover controlling of the control levers like brake or gears is another issue. You cannot operate those metal arms by open legs while it needs to operate frequently. Again weather also an issue as it is really impossible doing this job again and again in cold or in the rain. Hence considering everything wearing a motorcycle riding footwear is standard and mandatory.
See Nearest Motorcycle Showroom Addresses To You
What to Wear as Motorcycle Riding Footwear?
Hence the question what to wear for riding a motorcycle? The answer is very easy and straight. For common riding situation use a pair of standard shape of boot. No worry for shoes if you're an office or collage going commuter. The better option is using full ankle boots with lace free fastener like chain, button or Velcro strip.
Again if you are an intermediate or hardcore rider then use a complete pair of riding boot. It can be only high ankle or with shin guards whatever your choice. But dedicated motorcycle riding footwear or boots has all the attachment and features like toe guard, ankle guard, shin support and also wear protector against gear lever etc. So you can understand how a pair of full equipped riding boot can be a savior of your legs.
See All Updated Motorcycle Prices Here
Motorcycle Riding Footwear - What We Are Habituated In Bangladesh
After the discussion on international following standards now let's focus on our situation in Bangladesh. Considering the rider safety and riding standard where we are? Do we maintain the minimum safety precautions? Do we care for the safety of others? Even do we care for our own safety? Even we care for our beloved family members who seats behind us on pillion seat? The answer is very straightly NO. Yes I say again that is NO! We really don't care anything in Bangladesh! We just ride but we don't care for other even us!
But hopeful thing is we are changing, we are changing ourselves though it very slowly. We are getting educated and getting conscious about road safety. Some of us really care for us even for others. And those people are taking initiatives to get leaned the others.
Accordingly these days our people started to wear helmets. Some of them importing quality helmet from foreign market even helping others to get quality products. I find hope when in rural market people searches for full face helmets, safety guards for knee or elbows. So we are hopeful as people getting learned.
See Available Motorcycle Brands in Bangladesh
Are you wearing a tiny slipper for riding your motorbike!
Now coming to our today's issue, what we wear on our foot while ride a motorbike? Very unfortunately and ridiculously even in Dhaka city many biker uses very tiny slipper or sandals. This is really out of manner and against safety standard. Even in highways we saw many people riding bike wearing these kinds of tiny slippers. Isn't it funny or ridiculous?
Guy's sandals are not safe for riding a bike. Wearing a sandal with helmet & gloves is something like wearing a shirt over an underwear. So I hope you got the funny thing of our habit! So please change your habit and come to the standard. Let's work together to follow the standard and ensure the safety for our own and other. We believe we can do it, so lets do it from now. Wear a helmet and a pair of boots then ride your motorcycle. Thank you all. For further updates keep visiting our website and subscribe to our BikeBD Youtube channel, and also eye on our BikeBD Facebook Fanpage.
Related Article You May Like:
Read By Category:
You might also be interested in