Motorcycle Lighting Issue & Solution
Last updated on 08-Jun-2022 , By Ashik Mahmud
Motorcycle lighting issue is a significant concern of safety for riding a motorcycle. In Bangladesh our roads and terrains are not that standard or developed and not safer for the motorcyclists in the night. Therefore stock lighting arrangement often is not enough to deal with our uneven situations. Sequentially there so many options now available in our market to deal with this issue hence that's our today's concern. So let's head in the discussion.
Motorcycle Lighting Issue & Solution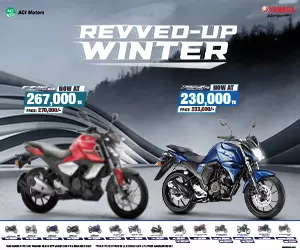 You know motorcycle manufacturer arranges the proper lighting system for their specific category of motorcycle. They determine the illumination capacity and lighting system according to the motorcycle category, using purpose and places.
Hence motorcycle price range also determines the quality of features those added with a specific model of motorcycle. So cheaper range motorcycle comes with cheaper type of lighting arrangement. Sequentially only premium motorcycles are featured with quality lighting system like Halogen, LED, Projector, HID lighting etc.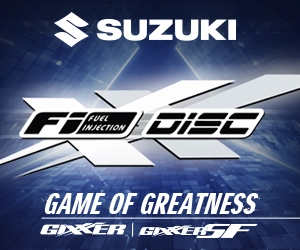 Hence we can see many motorcycle stock lighting system often is not much enough to support our on road situations. For that reason we try to upgrade the stock lighting system and sometime it causes harm for the electricity system. Resulting we face problems like with the wiring, ignition, battery or generators. Regarding the motorcycle lighting issue here is some solution and cautions.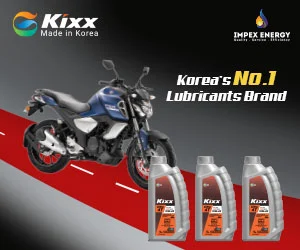 See All The Available Brands of Motorcycles In Bangladesh Here
Motorcycle Lighting Issue – Be Happy with Stock Lighting System
Generally stock lighting arrangement is enough for a motorcycle in standard riding condition. The manufacturer determines the standard feature for their specific model and purpose of bike. So in most of the case stock lighting arrangement is enough for specific purpose and capacity of bike.
So it's better to stick with stock lighting system. Be habituated with the stock feature and ride as what that bike made for. It will keep the motorcycle free of electrical issues, ensures battery life and reduces maintenance cost. Hence riding in standard riding pattern for specific purpose of bike it's also safer for rider. Therefore it also will need further no modification and will reduce the expenses of maintenances.
See All Updated Motorcycle Prices Here
Motorcycle Lighting Issue – Don't Change the Stock Electricity System
You know our motorcycles come with two different type of electricity system that is AC and DC type. Both the systems basically follow the same basic arrangement and finally operates in DC but differ only with lighting system.
Commonly in DC type the lighting system therefore headlamp and tail lamp illumination is much powerful. The illumination is also much stable in any engine RPM range as the electricity directly comes from the battery. But in AC system the power directly comes from engine generator hence the headlamp and tail-lamp illumination is not stable. Accordingly it's also not much powerful as DC system.
Hence some of the user uses to change the stock AC system and converts to the DC system. It may solve the lighting issue for a period of time but truly it never lasts for long. It damages the electricity system therefore the battery, rectifier and other part. Afterward it also hampers the power distribution and power generation system. So we should avoid this narrow range of partial modification and go for other alternatives.
See Nearest Motorcycle Showroom Addresses To You
Motorcycle Lighting Issue – Stay Within Stock Power Rating
The second most practiced mistake that is often we change stock bulb of the headlamp to get more illumination. Often we do replace the stock bulb with higher wattage bulb. And sometime we replace those with HID, LED or projector type lights which come with higher watt rating.
Again we make that mistake and do harm for entire electricity system of the motorcycle. So avoid doing this, it can permanently damage the electricity system and cost you huge to restore the entire system.
For your information those kinds of light upgrades needed entire electricity system upgrades. Cause these lights are high powered and consume huge electricity. Moreover some of the lights produce huge heat that should be sinking with proper heat sinking system. So those are not better solution for low profile motorcycles.
Motorcycle Lighting Issue – Upgrade Stock Light with Same Power Rating
The safer solution of improper illumination issue is to upgrade the stock bulb with high-performance bulb. But of-course that should have to be within same power rating. You will find after market high performance plug & play products with same power rating and same wattage.
The difference between stock light and performance light is those lights are build for higher Lumen power and some are low power consuming. But of-course they have the price for that quality for which those are not used in low price motorcycles.
Motorcycle Lighting Issue – Use Auxiliary Light
The second most appropriate solution for better illumination is using auxiliary lights. These days some low wattage and higher lumen auxiliary lights, fog lights are available in the market. Those can be used both for better illumination and to deal with fogs in the winter season.
The auxiliary lights can be fit easily with simple on/off switch with the direct power from the battery. It's an easy & suitable solution for AC electricity type motorcycle and also nice for DC type system. Moreover being individual circuit it can be used separately only when needed and that doesn't hampers the main wiring.
Motorcycle Lighting Issue – Reduce The Electricity Load
Upgrading motorcycle lighting system the significant concern is to reduce the load from the battery from other devices. All the type of the lighting system upgrades has the least impact on the motorcycle battery. Especially the DC type electricity system consumes huge current directly from battery. So we need to reduce the other loads from battery while using the upgraded illumination system.
Hence while using better capable system reduce other loads from battery as much as possible. Reduce the extra loads like extra horn, signal, grip heater, gadget charger, decoration light etc. Even the modern security system also consumes huge battery power.
Hence while using the upgraded lighting systems switch off all the decorative and excess devices. Again switch on the auxiliary lights only when needed and its better while riding but not in engine idle time. It's for charging the battery better in high RPM operation of the engine. That's it.
Motorcycle Lighting Issue – Upgrade Complete Electricity System
This is the most expensive and wide range of upgrade of the entire electricity system of a motorcycle. It's not possible in every model of motorcycle as those after market parts setup may not available in the market for every motorcycle.
The entire electricity system upgrade includes everything related with the system like electricity generator, rectifier, battery, wiring etc. After that the system can be able to take load of extra light, signal or other devices.
For example the entire electricity system upgrades use to done in the law & enforcement agency motorcycles. The police or Special Forces motorcycles are updated with such packages as those uses wide range of electronic device and gadgets. So you can understand the modification range and the costs.
So readers that's pretty all about our discussion on motorcycle lighting issue. Wish you got cleared about our common practices and the solution of the issues. Hope you will be caring for your motorcycle and go for the proper way of solution. Hence know your need and minimize your expectation within your need then you will get better way. Hence keep riding and stay safe. Thank you all.
To see the details of Bike prices in Bangladesh and Bike showroom addresses near to you visit BikeBD.Com. Stay with us for more updated motorcycle news keep visiting our website and subscribe to our BikeBD Youtube channel, also stay connected to our BikeBD Facebook Fanpage.
Published by Ashik Mahmud
You might also be interested in