Motorcycle Customization & Modification For Comfort & Control
Last updated on 10-Oct-2023 , By Saleh
Motorcycle Customization and modification for Comfort & Control. Many time my friends mentioned that my motorcycle is quite different than others. It's somewhat more comfortable and little easier to control than same other bikes. The reason is nothing but maintenance and some small customization for better comfort and control. So here I am with Motorcycle Customization & Modification for Comfort & Control to make your bike tastier to ride. So lets get the secretes.
Motorcycle Customization & Modification For Comfort & Control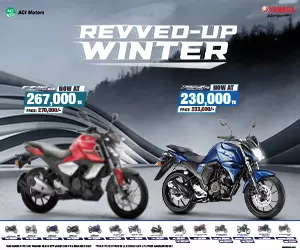 Motorcycle Customization and Modification Reasons
You know motorcycles like any other consumer product assembled and marketed in the market with maintaining some basic standards. These basic standards easily fit with most type of users or consumers. These standards are maintained by the manufacturers or the companies also to make their product cost effective, easy repairable and getting easy service. But, you know all the peoples in this universe are not in same measure.
Every human being is different in personality, choice, body measurement and of course poses different comfort level. So some of the peoples somewhat do not fit with the basic factory measurement of the motorcycles or other consumer product. So here either they need to habituate with the basic standards or go for customization.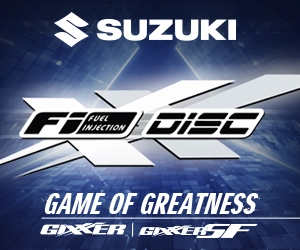 And this is the core concern of customization and modification service worldwide. So most of the world class renowned companies provide custom service for their valued customer. Therefore motorcycle custom shop and service centers are also doing business very successfully worldwide.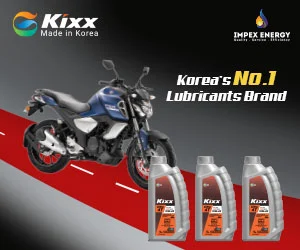 Motorcycle Customization and Modification in Bangladesh
In Bangladesh we can't expect for such hi-tech service from our motorcycle seller or marketer. The real scenario is most of the situation we remain far away from general maintenance or quality repair service. But hopeful thing is in the capital and in other big cities there are some custom shop doing fine. So not to be disappointed. You can also get the custom services from those shops and customize your bike for better look, comfort and control.
Also Read: All Motorcycle Modification Tips
So today here I am with some simple Motorcycle customization and modification. These customization I think definitely will make you feel better riding your factory set motorcycle. Here some of the customization you may easily do with your motorcycle tool kit box. But for some work you will need the help of a motorcycle technician or mechanics. But not to worry as these are all very simple customization and modification work. It will not harm anyway your loving motorbike.
Motorcycle Customization and Modification Starts with Steering
When first time I ride any ones or a new bike I give attention to its control and riding position. I think most of the user also concentrates on these maybe unconsciously or habitually. So if you want to customize your bike for better control and comfort give attention to the handlebar first.
Feel the handle bar position is ok for you or need any change. Don't hesitate. Get the bolts or screws of the handle bar loosen and raise it. Tighten the bolts and get a test ride. After that again loosen the screw or bolts and lowered the bar. Again get a test ride. Which feels and fits you better? Set the handle bar position at your comfortable position.
Some motorcycle comes with very congested, small or too much wider handle bar considering different user. So here anyone can use after market handle bars. Here I would like to suggest not purchasing hybrid handle bars. Better try to get test ride of same type of other motorcycle. Practically choose which length and size of handle bar suits to you and get that. In example personally I would like to get Yamaha FZS 150 handle bar on Honda CB150R Streetfire.
For your riding comfort you can also use handle bar grip cover. This type of grip cover can give your palm soft cushion over stock rubber grips. But who have small palm and fingers they can avoid this type of grip covers.
Motorcycle Customization and Modification Steering Levers & Switches
The handlebar is the center of controls of any motorcycle. After setting up the handle bar position perfectly loosen the both side levers of the bar. Just sit on the saddle and feel which position of the levers comfortable for you. Set the brake and clutch lever positions at your comfortable height and position. These types of customization give your palm and fingers more comfort and riding confidence.
After setting the perfect positions of the levers you need to adjust both lever play position. Here clutch lever can be adjusted loosing or tightening the adjustment nuts. And the brake lever also can be adjusted by adjusting the screws or hydraulic fluid level. Here you also can use the after market adjustable levers for better adjustment and customization.
After adjusting the levers don't forget to inspect the cables for free play at any turning position of the handlebar. Also lubricate the cable, lever and pivots. If any of cable twisted or worn don't hesitate just replace them with new one.
Setting the handle bar and levers you again need to adjust the control switches position. Simply loosen the screws and adjust the position. Keep them at your comfortable finger range and tighten the screws. It's a simple and easy job.
Some of the motorcycle does not have any engine kill switch. But in crowded city traffic you may feel the necessity of an engine kill switch or some other extra horn or service light. You know installing engine kill switch and other service light or signals is very easy job. You can worriless install such control switches on your handle bar. It will enhance your control over your bike and you will feel more comfortable and confident while riding.
Motorcycle Customization and Modification for Better Visibility
Rear view mirrors are very important thing for a bike rider. Many times I have seen the mirrors are not in perfect position in most of the motorcycles. Sometime only maneuvering the mirror on the stand may not allow you the perfect position of mirror. In such case you have to adjust the mirror stand position on handle bar or front panel.
For the mirror adjustment simply loosen the bolt or screws of the mirror stand and set it according to your easy visible position. Don't forget to adjust the mirror stand position sitting on the saddle. It will give your perfect result.
Motorcycle Customization and Modification for Control and Comfort
After adjustment of the handlebar and other controlling segment you should take care of brakes. Inspect both wheel break pad, shoe, drum or disks therefore complete braking assembly. Adjust the brakes according your comfortable operation. If necessary replace the worn parts. It definitely increases your control and confidence.
For perfect braking and controlling tires have the major activity. If the tires are worn or aged over 4 years than replace it. In some new motorcycles the manufacturers also does not use quality tires for keeping the price low. In that case user can replace them with quality tires for better grip, control, comfort and performance.
Some of modern motorcycles come with adjustable suspension system at rear. You can adjust the suspension height and stiffness according to your need, carrying load and road condition.
For front suspension adjustment you will need the help of an experienced motor mechanic. He or she can adjust the suspension travel and stiffness by refilling different volume of fluid. Here I should warn you as this type of customization should do under experienced mechanic supervision.
Seating position is one of major issue for a rider. In motorcycles there is only little way to customize the seating position. The riders had to be happy with what the stock seating position is. There is no fruitful way to reduce the saddle height of any bike. But you can raise or soften the seating position. Simply you can customize your saddle with foam pads with aftermarket seat covers. And rear shock absorber adjustment also can give you some millimeters of adjustment.
Motorcycle Customization and Modification for Performance
I regularly face the complains of my friends as their bike does not respond as like as responded when was new. Or sometime they complain as their bike is not as smooth like Mr. X. Here the reason is the maintenance and some tuning or customization.
For flawless performance you have to maintain a regular periodical care & maintenance schedule. It will keep your bike live all the time and will extend its operating lifetime.
Just always keep the air filter of the bike clean. Clean air filter allows free flow of fresh air to the engine. It increases fuel efficiency and reduces engine noise. When the filter is worn instantly replace it. It will save engine piston and cylinder. In case of Carburetor engine also inspect the spark plug for carbon deposit and wear. If any damage or wear visible than replace it.
For better engine response you have to tune perfectly the fuel supply system. In the EFI engine you can't customize the adjustment as it does not need. But in old EFI engine you can inspect fuel nozzle and FI assembly for cleanliness.
On the other side carburetor engine it's very easy to adjust the air-fuel mixing ratio for performance. You can do it with tuning the engine idle screw and air-fuel screw. In any old machine you may need to clean and adjust the whole carburetor assembly for better performance and efficiency.
But in brand new motorcycle I would suggest you not to scrutinize the system until the break-in over. It is recommended to run the engine with stock position with over 2000km. After that you can only tune the air fuel ratio and idle speed. And when you feel to adjust the carburetor do that after getting the air filter and spark plug fair & clean.
Motorcycle Customization and Modification not for Cooling System
Every motorcycle engine needed free flow of air for the cooling system. For better engine operation inspect your bike cooling system. If the engine air cooled inspect for regular air flow system. Don't put extra mud cover or kit in front of engine which reduces air flow.
Inspect for regular level of engine oil. If needed top it up or drain it out. Use recommended grade and brand of engine oil. Forget to experiment with engine oils. Just use same brand and grade of engine oil in same engine.
If the motorcycle engine is liquid cooled than inspect for recommended level of coolant or fluid. Inspect the cooling fan and mechanism. If any noise or disorder visible ensure whole cooling system is ok and working fine. Do this in support of an experienced mechanic. Use recommended engine oil. Again don't go for experiment with engine oil.
Motorcycle Chain Sprocket Keeps the Wheel Spinning
Motorcycle chain sprocket is another part of performance. It directly influences the performance of the motorcycle. So check the chain sprocket regularly. Check it for slack, wear and perfect adjustment.
Keep the chain wet with lube. Don't ride the chain dry or dirty. A clean and wet chain operates smooth and silent. It reduces friction and gives perfect acceleration and speed. So keep the chin sprocket clean, wet, aligned and adjusted.
Finally I am at the end of may feed Motorcycle Customization for Comfort & Control. Here I would say regularly inspect and maintain your motorcycle. Clean and lube all the moving part and joints regularly. Regularly clean & inspect your bike. Maintain regular maintenance schedule. Never hesitate to replace or change the damaged parts. I think your bike will serve you the best. And I am sure people will say your bike performs far better than the others.
For further updates keep visiting our website and subscribe to our BikeBD Youtube channel, and also eye on our BikeBD Facebook Fanpage. See you soon with the latest discussion, review & news.
See Available Motorcycle & Scooter Brands in Bangladesh
See All Updated Motorcycle & Scooter Prices Here
See Nearest Motorcycle & Scooter Showroom Addresses To You
You might also be interested in