Meiduo Scooters Started Their Journey In Bangladesh!
Published On 27-Aug-2017 11:15am , By Saleh
With a festive inauguration, Meiduo Scooters started their journey in Bangladesh. An Inauguration took place some days ago and with that ceremony, Meiduo Scooters has announced their product line-up and price and showcased them for everyone.
Meiduo Scooters Started Their Journey In Bangladesh!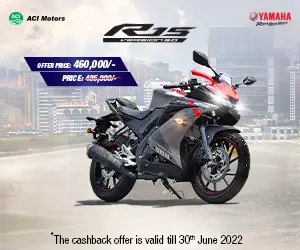 Meiduo Scooters is a well-known scooter company from china. They have been producing and exporting various types of scooters all around the world. But the reason many haven't heard a lot about them is because their scooters are re branded and then sold to different countries.
Also Read: Bajaj Discover 150F Feature Review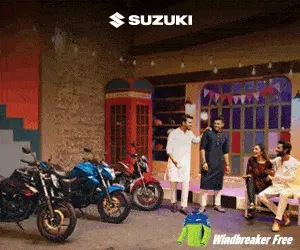 Meiduo Motor Inc. has started their journey in 1996 and till now they have sold a great amount of scooters in America and Europe. They have a big factory of 1,32,000 square meters in Zhejiang, China and that is where all of their scooters are built and exported from (Source). Ambition Motors are the importer and seller of Meiduo Scooters in Bangladesh. They have started their journey just now but they have promised everyone to provide great quality scooters with great after sales service and good spare parts availability.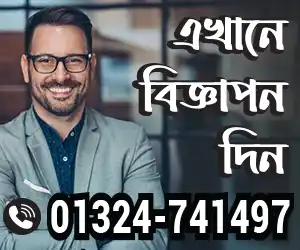 Meiduo Scooters Inauguration Ceremony[/caption] Meiduo Motorcycle currently have 3 scooters in their product line-up which are Meiduo M6, Meiduo BWS, and Meiduo M Spark. All of their scooters have automatic transmission and both the brake livers on the hand so they are really easy for anyone, and literary anyone to ride them. All Meiduo Scooters will have 3 years of engine warranty and unlimited service for 1 year.
Meiduo M6
In terms of looking this scooter is a direct copy of Honda PCX 125. It is really common for Chinese motorcycle manufacturer to copy the design but Meidu M6 stands out of the crowd for its good quality. Meiduo M6 carries a 150cc air cooled engine which pumps out 7 bhp power and 10 NM of torque, it has a disc brake in the front and a drum brake in the back. Unlike other scooters in Bangladesh, it has a fuel tank of 7.5 liters which is enough for almost any purpose. Meiduo M6 is priced at 1,60,000 BDT with 3 years of engine warranty and 1 year of unlimited servicing.



Meidu BWS
Meiduo BWS is an angry looking scooter which will attract the mind of many with it's sheer look. Especially the dual headlight on the front gives it an undeniable charm. Meiduo BWS is a 125cc scooter which produces 6.3 bhp of power and 9.2 NM of torque to cruise in the city and the open road without any hassle.
It features a 4.8 liter fuel tank which is like the other 125cc scooters. One of the best thing is that it features a disc brake in the front which will provide better braking ability comparing to the other scooters in the 125cc segment. Meiduo BWS is priced at 1,45,000 BDT with 3 years of engine warranty and one year of free servicing.

Meiduo M Spark
Meiduo M Spark is another 125cc scooter from Meiduo Scooters which is being sold in Bangladesh. It carries the same 125cc engine from the Meiduo BWS which pumps out the same amount of power and torque.
It carries a smaller fuel tank which carries 4.5 liters of fuel and it also has front disc brake to ensure good braking under any circumstances.The main strength of Meiduo M Spark is the size of it cause because of the great design of mobility. It has a great design based on city riding so that makes it a great city scooter. Meiduo M Spark costs 1,35,000 BDT with 3 years of engine warranty and one year of unlimited servicing.
Scooter has always been considered as one of the most hassle free method of traveling and it is great to see that Meiduo Scooters started its journey in Bangladesh and we hope that very soon they will be popular among the bikers of Bangladesh.
Meiduo Scooters Showroom:
220/5/1 West Kafrul, Begum Rokeya Sarani, Taltola, Mirpur, Dhaka. Hotline: 01944-443149
To see the details of Bike prices in Bangladesh and Bike showroom addresses near to you visit BikeBD.Com. Stay with us for more updated motorcycle news keep visiting our website and subscribe to our BikeBD Youtube channel, also stay connected to our BikeBD Facebook Fanpage.
You might also be interested in