Megelli 150R Ownership Review by Asif Khan Adnan
Published On 07-Jun-2013 08:57am , By Shuvo
Hello Friend's, here I am reviewing on my recently owned bike Megelli 150R. First I would like to introduce myself. I am Asif Khan Adnan and I am 25 years old. I live in Dhaka and working in Saudi Arabian Airlines (Cargo).
Megelli 150R Ownership Review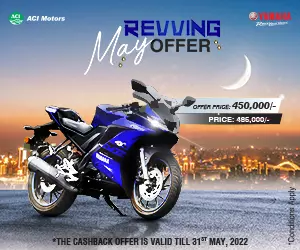 Silver line:
My biking like is not much long but it is more than 5 years. But in this short period I have explored various bikes in search of perfect bike for me. My first bike is one of the renowned bikes of Bangladesh Hero Honda Hunk 150. That was a superb journey with HH Hunk. After that, I rode my father's Vespa, and then I changed more two superb beasts Hyosung GT 125R & TVS Apache RTR 150. And at last now I am on Megelli 150R.
My focus:
I am truly a sports bike lover. Different bikers select their bikes from different point of views & needs (Source). To me, the main attraction is the look & style of a bike. I am very much passionate on the sporty look of a bike. For this reason I have changed many bikes. As I work in Airlines Company so I have traveled many European countries and I have seen many sports bike in abroad. I had a dream to own a European sports bike for a long time. But those are not available in Bangladesh and legally there is no easy possible way to bring those in Bangladesh. But I always desire to own at least a sports shaped bike available in our country.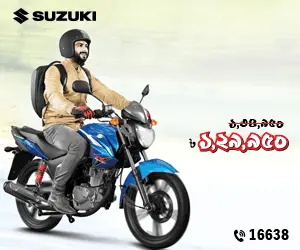 Also Read: Cashback Offer On Suzuki Motorcycles
Selection faze:
After changing several bike recently I stuck on Megelli 150R. It's a complete sports design bike. Its look is really great and it is quite similar to the European design sports bike. Buying this bike I considered only its sporty look but nothing else. Money is no problem for my fascination, if any bike can satisfy me I can spend much more on them. So I didn't care of money, just owned it.
Blush:
It's a matter to me. The Megelli 150R is available in our country with four colors. These are red, white, black & blue. I though the blue will me best, so I took the blue colored Megelli 150R and it was really a right color for my beast.
The Benjamin:
The price of Megelli 150R is little high in Bangladesh. On March 11, 2013 it cost to me BDT 2,65,000 and I spend more BDT 21,500 for the registration. So it much higher priced in Bangladesh.
Course line:
I am a posh biker. I am not a stunt maniac nor a hardcore rider. I averagely ride about 25 km per day. I like to ride my bike to go or roam here & there and love to make short tour with my bike. And of-course riding is my passion.
Megelli 150R Specification:
I really like everything of my Megelli 150R. There are many miss concepts about this bike among the riders, as 150R model is newly introduced in Bangladesh. So here I would like to sketch out the profile of the bike as I found in the brochure.
Engine: Single cylinder
Dispacement: 150cc (149.6 cc)
Maximum power: 14 Ps at 8500 RPM
Maximum torque: 12.8 Nm at 7000 RPM
Gears: 5 speed gear box
Clutch: Wet type multi plates
Starting: Electric Start
Main Frame: A12 Multi Twin Spar Trellis Configuration
Out Riggers: T6 Aluminium forged Twin
Rear Swing Arm: T6 Aluminium Trellis with forger dropouts
Steering System: Twin Plate Bearing Carrier (upper & lower)
Yokes: T6 Aluminium Forged
Front Forks: Inverted with Aluminium dropouts
Rear Shock: Mono Pre-load Adjustment
Seat Height: 800mm
Wheel Base: 1349.6mm
Front Wheel Size 17:02.75
Rear Wheel Size: 17:03.5
Tire Size Front: 100/70-17
Tire Size Rear: 130/70-17
Break Type: Petal Disk (Rear & Front)
Final Drive: Cushioned
Front brake and Clutch Levers Machined Aluminium. 6 point adjustment.
Speedometer Koso RX2-N
Bodywork Rear Seat Cowl (color coded)
Unique Factory Fit Graphics
Handle Bars Clip on (Aluminium)
Net Weight: 123Kg approx.
Looks & Style:
Megelli 150R of-course is a stylish bike in Bangladesh. Total bike top to bottom designed like a sports bike. I really like its sporty handle bar very much which can be found with Hyosung in BD. The handle bar structure and its position considering rider sitting position is designed to give a superb sporty feeling to the rider.
The sporty cushioned seat looks nice & provides maximum comfort to the rider. The super cool led tail lamp and under seat sliced silencer is the most unique feature among the available bikes in BD. Moreover the body frame and T6 aluminium swim arm design made the Megelli 150R unique bike on our roads.
eyes:
Megelli 150R has twin projection head lamp, which ensure maximum visibility at night. And any one will be satisfied with the illumination power of them. And no one feel the need of installation of HID instead of them.
Controllability:
Megelli 150R is fully sports designed bike, equipped with wider low profile tubeless tires both front & rear, which gives maximum grip on the and there is no scope to wobble the tire being punctured at high speed (Source). And for the wider tire it has a huge cornering ability on the .
Megelli 150R also equipped with largest petal disk for both front & rear breaking system. So those petal disks provide maximum breaking power even at high speed. And moreover the disks are attached with cross method, front disk attached at left side of the wheel & rear one attached at right side. So there is no scope for foregone sliding tendency at any side of the bike. And this is a significant feature of this bike.
Riding comfort:
Riding comfort is superb of this bike. The front reversed telescopic forks do their job fine and rear mono shock absorber also gives superior comfort. So you will feel an extra ordinary feeling while riding Megelli 150R.
Common Issues:
Most of the bikers have some issues in common. For this some of them fear to be intimate with the beast Megelli 150R. And of-course mileage is one of them. Here I can assure its mileage is over 40kmpl. As my bike is new and under break in period I just clocked over 900km within three weeks. And in that short period it returned me about 40kmpl. And you know better after the break in bike returns more mileage.
Another issue is top speed. As my bike is under break in period I do not rev it hard and keep the RPM low. But in 5000 RPM it decently runs at 75 kmph. So you can guess what it can do after the break in.
Some bold features:
> Its a well designed sports bike.
> No need for modification as it can satisfy any sports bike lover.
> Twin projection head lamp, led tail lamp, sliced under seat silencer.
> Fully covered aerodynamic body kit.
> Excellent seat position.
> Superb controlling.
> Largest petal disk break.
> Sporty exhaust sound.
Itching corners:
> This is an expensive bike considerably.
> Maintenance is major issue to keep the bike in peak condition.
> Need frequent maintenance like oil change, chain, air cleaner change.
>. Extremely not for rough use and off biking.
> It is fully on bike, which can't tolerate simple bumps, potholes or cracks.
> Stunt is not possible with this bike.
Some Note From Me:
Megelli 150R is an on sports designed bike. It's a lavish beast. This is suitable who can afford to maintain it. You have to treat it like your pet tom . You can't stunt with it. If you need to stunt then go for other bike. From my concern if you maintain well this bike, it will definitely satisfy you.
Some people rapidly complain a lot about Megelli bikes. For them I would like to say, you only see the problems in your bike as you do not maintain the bike properly. I don't see any thing like you, my bike has no rubbish vibration, noise and parts loosing tendency as I maintain it properly.
To keep your bike in peak condition you have to change the engine oil regularly after every 800 km without any excuse. You will face problem if you run over 1000 km with same engine oil. Clean the air filter regularly and change the oil filter every 3000 km. And of-course maintain your drive chain properly & keep it adjusted.
Avoid ride on off- and cracked roads. Avoid sandy, dirty and drowned at rainy season.
At the end I can say I am really satisfied with my Megelli 150R. I really like its rev sound, acceleration, and superb controlling and handling qualities. Always use helmet if you think you are a smart biker.
Written By: Asif Khan Adnan
You can send us your ownership review too. Share your experience and moments with your bike via our blog. You can write in Bengali or or, both. Click here for a guideline on how you should write you ownership review and then send your ownership review to articles.bikebd@gmail.com
You might also be interested in