Mahindra Gusto 110 Ownership Review By Sadique
Published On 25-Jan-2017 11:09am , By Saleh
Mahindra Gusto 110 Ownership Review
Hello Everyone! I am Sadique, 27 years of age and residing in Satkhira district of Khulna division. I currently work as medical officer at Kaligonj upazilla health complex, about 45 km away from my residence. Since joining my job, I have been looking for a bike for daily purpose. In fact I looked for a hassle free medium of transportation. That's why I bought auto gear scooter. And it's from Mahindra two wheelers, Mahindra Gusto 110 .
Bike is my necessity for daily office going and visiting my wife weekly who is studying in Jessore. But from time to time it's no more necessity, it has become my hobby. My 1st bike was UM Powermax scooter which i used for 3 months only, then I bought Mahindra Gusto 110 which I have been using for last 5 months. I run about 100 kms per day and once a week about 150km in a single journey. I chose this scooter after reading reviews on internet and also watching videos in YouTube. Since BikeBD does not have any review on Mahindra Gusto, I have decided to share my experience. I bought my Mahindra Gusto 110 from Nitu motors, Satkhira costing 147500 tk. my 1st touch on the scooter was fabulous... starting the bike I was amazed with the engine refinement it has.
Engine: it runs by 109.6cc m-tec engine . Its refinement level is top class. On maintained proper running in period it's now completely vibration free and almost soundless...pick up response is swift and no engine heating problem. I use Motul 7100 10w40 synthetic. it costs 1250tk. first 2000km I used Castrol Magnatec 10w40 mineral that I got from service point on 650tk. (despite this is car engine oil but engineer advised me to use it on scooter)
Riding, handling and control: Being auto transmission no extra work on changing gear or pressing clutch lever. Just like sitting on chair and twist to go. Its heavy weight of 120kg gives superb control on high speed and also on braking. Balance on doubling is also good. It has sufficient leg room for user of any height. One amazing feature is seat height adjustment. It allows my wife to drive the scooter by lowering the seat height. headlight is enough for night ride and its parking light is led. Braking: Both brakes are hand operated drum brakes with enough bite but front brake seems little weaker than the rear one. Obviously a front disc would have been fantastic. Control on high speed braking is nice. Thanks to its 12inch mrf zapper tubeless tyres. Suspension: Front has telescopic suspension with air spring, rear has coil type mono shock absorber. I usually ride about 10km on my way on the worst ever road with numerous potholes and sand and dust. But its performance is extraordinary.... though I had ruptured oil seal from front left suspension on 2nd week but got it changed from the dealer...still now its working fine.I rode 7000km till now. Its ground Clearance is 165mm, highest in scooter category.
After sales service: After sales service is ok but it's the area where Mahindra should improve, in fact I had to wait 20 days to get my oil seal replacement... it's horrible... Mileage: For 1st 2000km i got 40-42kmpl...now i get over 50...astonishing really for any scooter...
Special features:
Under seat storage provides ample room for medium sized bag.
Front glove box for keeping documents.
Front tiny space below speedometer for keeping mobile, moneybag etc though u should not use it on bad road.
Seat height adjustability.
Large rear view mirror.
Easy front kick on sitting position.
Long tour: I once visited Shyamnagar (Shundarbans) starting from Jessore total 160km...that's my longest tour...without having any problem..
Positive sides: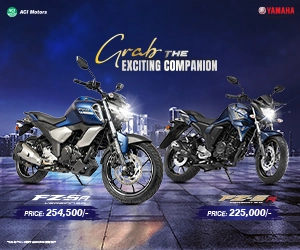 Engine smoothness is really on top notch.
Very good suspension.
Auto transmission.
Tubeless tires with strong grip.
Negative sides:
Though it's enough, but its acceleration is bit lazy compared to my 1st UM scooter.
No mobile charging socket.
No sync braking technology, no disc brake.
Overall look should have been better (though Mahindra Gusto 125cc does the job)
Since buying the Mahindra Gusto 110 I have been careful of maintaining break in period. I had full servicing on due time. So now, at the end of 7000km my scooter is smooth like flying birds.I am so happy with it...last of all, Always wear helmet and happy biking. Written By: Apu Sadique You can send us your motorcycle ownership review too. Share your experience and moments with your bike via our blog. You can write in Bengali or English or, both. Click here for a guideline on how you should write you ownership review and then send your ownership review to articles.bikebd@gmail.com
For further updates keep visiting our website and subscribe to our BikeBD Youtube channel, and also eye on our BikeBD Facebook Fanpage. See you soon with the latest discussion, review & news.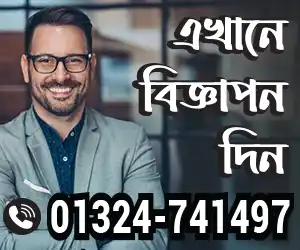 See Available Motorcycle & Scooter Brands in Bangladesh
See All Updated Motorcycle & Scooter Prices Here
See Nearest Motorcycle & Scooter Showroom Addresses To You
Related Article You May Like:
Read By Category:
You might also be interested in