Rasel Industries Ltd. Reduce Lifan Motorcycle Price In Bangladesh 2017
Published On 14-Jan-2017 08:37am , By Saleh
At-last Rasel Industries Ltd. Reduce
Lifan Motorcycle Price In Bangladesh 2017
(Source)
. They also reduce the price of Victor-R & Motocross, the two other brands they also import in Bangldesh. The price will be effective from 15
th
February across all dealers in Bangladesh. Over the past few weeks people were asking what will be the new price of Lifan KPR150 & finally RIL answered us back with a mail in the afternoon.
Rasel Industries Ltd. Reduce Lifan Motorcycle Price In Bangladesh 2017

Lifan is one of the top Chinese brands of motorcycle in Bangladesh; the most popular bike among their lineup is
Lifan KPR150
which we reviewed in our website. KPR150 gained popularity among the young generation as it is most affordable sports bike in the market.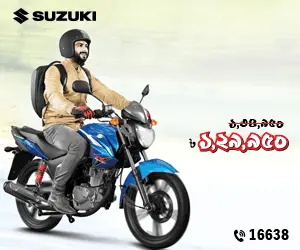 We also tested Lifan KP150 for 30,000 km to prove that even these days we have good quality Chinese motorcycles in Bangladesh. Now currently they also have a water cooled edition of Lifan KP150 which very soon we will post a test ride review on our website.
Also Read: Lifan KPT 150 Ownership Review – Mesbah Uddin Ahmed
Rasel Industries work with three different brands to compensate with three different class of motorcycle in Bangladesh. Lifan is loaded with all the performance bikes while Victor-R consist so models which are commuting in the 80-110 cc. Motocross is pure off road motorcycles. Below we are posting the new price list of all the bikes in their current lineup which will be effective from tomorrow.
Lifan Bike Price In Bangladesh 2017:
| | | |
| --- | --- | --- |
| BRAND/MODELS | OLD PRICE | NEW PRICE |
| | 199,000 | 185,000 |
| LIFAN KP150 V2 | 165,000 | 155,000 |
| LIFAN KP150 (AIR COOLED) | 145,000 | 135,000 |
| LIFAN KP Mini | 148,000 | 143,000 |
| LIFAN Glint 100 | 98,000 | 93,000 |
| VICTOR R LINK ADVANCE | 101,000 | 95,000 |
| VICTOR R Classic 100 | 89,000 | 85,000 |
| VICTOR R V80 Xpress | 81,000 | 77,000 |
| MOTOCROSS Fighter 71 | 165,000 | 155,000 |
| | | |
From the list we can see that they haven't reduced too much in the commuting segment which was a bit surprise as they only reduced on average of 4-5 k on the commuting bikes. But their main reduction came in the 150cc segments as on Lifan KPR150 they reduce by 14,000 BDT . On other 150cc bikes they reduce the price by 10,000 BDT.
Lifan became one of many companies who reduced the price of their motorcycle since Honda started the trend back in December last year after the Bangladeshi Government pass a new policy for the companies who will go for progressive manufacturing.
This is the new regulation set by the government in the budget of 2016-17 where a company will place a progressive manufacturing plan to concerned government authority and upon approval they will get an import permission on reduced duty till two years from date of approval.
Also Read: Lifan KPR 165R Test Ride Review
On the Second year importer has to localize 10% of parts that is parts made in Bangladesh locally and then assembled with the motorcycle. Gradually each year importer has to add another 10% of parts till 5th year when the localization ratio becomes 50%.
Back in 2016-2017 in the national budget the government decided to promote progressive manufacturing in Bangladesh, so they made a new policy
SRO NO: 155-AIN/2016/17/Customs Date June 2 2016(SRO 155)
, under this new policy all the motorcycle companies who will get permission for progressive manufacturing will pay a customs tax of
20% from 45%
which is a reduction of 25% for CKD progressive manufacturers.
Rasel Industries Ltd became the 11
th
company officially who have reduced the price of their bikes under the new regulation. We hope this new Lifan Motorcycle price in Bangladesh will help the bikers to buy their desired bikes as they were waiting for the price reduction for a very long time.
You might also be interested in