Lifan KPR 165R Carb 2000KM User Review - MD Habib Uddin
Published On 09-Sep-2020 03:57pm , By Raihan Opu
I am Habib Uddin. I currently live in Sylhet. Today I am going to share some of the walking stories with my Lifan KPR 165R Carb bike. I am currently working as a ticketing and reservation officer in a travel agency.
Lifan KPR 165R Carb 2000KM User Review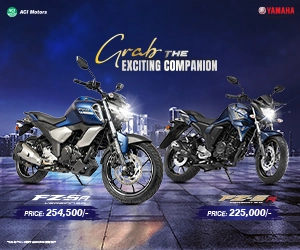 Although I have rode the current Lifan KPR 165R Carb bike for only 2,000 kilometers, I have been using Lifan for a long time now. The first bike of my life was the Lifan KP V2. Like everyone else, I had a different love for bikes, but I never thought I would have a bike of my own. Because I never dreamed about it.
As the son of a middle-class family, I never had such a dream. I like watching the race of MotoGP very much. Many times when there was less work in the office, I would watch MotoGP on YouTube. And I like Honda Repsol from this MotoGP. And his driver Mark Marquez liked it a lot. Yet it feels very good if any the Honda Repsol goes by my side.
In 2016, my office colleague bought the Lifan KP V2 bike from one of my younger brothers. So sometimes it felt good to ride the bike. When I went home for Eid holidays that year, I thought if I had a bike, I could go out with friends on Eid holidays. Sometimes I would joke with that little brother and tell him to sell your bike to me. He says take brother.
The day I left home before Eid, I asked him if he would sell the bike, and he said, "Brother, take the bike with the money." I gave him the money and took the bike, but the bike did not have papers. He took the bike to the installation. It was said that I would pay the rest of the installment money.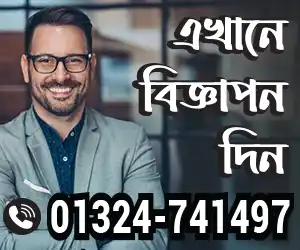 When I became the owner of the bike, it looked great. I came home for Eid holidays and joined work at the end of the holidays. It is not possible to say that that time was extraordinary.
After going to the office, a new problem started from which I took the bike and said brother I can't walk without the bike. The bike wanted back. After a while, I returned the bike and took the money. Since I bought a bike once, it doesn't feel good without a bike. Lifan's showroom was in front of my office so I went there often.
I thought I would buy the Lifan KP V2 bike. I went to the showroom and found out that the KP V2 bike was not there. And less likely to come. Then the mind became very bad. The showroom manager told me to take the Lifan KPR 150 V2 bike. Same engine but I liked the naked bike. So I didn't want to take KPR.
One day I went to the showroom with my brother, he liked the KPR very much and asked me to buy it. Then I started watching reviews. There is no counting how many times I have seen Bikebd's KPR 150 bike reviews. After much thought, I decided not to buy the KPR 150 V2 bike. The day was Monday, January 8, 2018.
I went to the showroom at 9 in the morning and chose a red bike and went to the office. After a while, I came to pick up the bike. I gave a test ride as KPR had to lean forward a little so it was a little difficult to drive.
The story is getting bigger. Starting from the beginning is why it is getting so big. I braked the first 2000 kilometers very carefully. Although the review of Lifan KPR 165R Carb I have already said that I already have a relationship with Lifan so KPR 150 comes. We sold the Lifan KPR 150 after running 14,000 kilometers in need of money. And I think I will take the ABS version of KPR.
The ABS version has not come to Bangladesh yet. There is no exact news when it will come. So it was not possible to wait so long. So 6 months after selling KPR 150, I bought Lifan KPR 165R Carb Version on 23 February 2020.
From then on, the path started anew. Since I've used KPR before. So I haven't had any problems with KPR 165R Carb to date.
Due to the lockdown, it takes a long time to complete 2000 kilometers. Even though Lifan is a China brand, I did not want to buy KPR again. Although all my friends or older siblings forbade me to buy.
I did the same thing without listening to anyone because its performance was outstanding. Those who have a problem with the brand talk a lot about the China brand, but for them, I would say check first then comment. The performance of the bike is first, then the brand.
Click To See Lifan KPR165R NBF2 Test Ride Review
The bike has -
A powerful engine of 165 cc
Liquid cooling system
Dual Disc
Powerful projection headlights
17 Nm of torque and 17 BHP
Tubeless tires
6 gears
16-liter fuel tank
Front tires 90-90-17
Rear tires 130-80-17
Servicing - I have not been able to do any servicing yet due to lockdown. And the bike is going very well, Alhamdulillah. Some of the work I do myself. So there is no problem to run so far. However, 6 free services and 2 years or 20,000 km engine warranty are given from Lifan.
Mileage - Since I was in the breaking period, the mileage was not checked. Because this time the fuel costs a little more. Besides, I don't have a headache with the mileage. Normally, the mileage will be a little less than other bikes with a 165 cc engine.
Braking and controlling - Again a big reason to buy KPR was its braking and top speed controlling. Excellent braking which makes the bike very easy to control at high speeds. Despite the weight of the bike, controlling never seemed to be a problem.
Bike Care & Maintenance - It doesn't matter what brand of bike you ride because the big thing is how you care about the bike. It takes 3-4 hours when I clean the bike myself. I always want the bike since there is no dirt. I always wish that when I go out with a bike, people will think that the bike may have come out of the showroom 2-3 days ago. I like to do many things like clutch adjustment, chain tight, chain clean, chain lube, engine oil change, oil filter clean.
Engine Oil - From the beginning, I have been using Petronas 10w40 semi-synthetic on my bike. At first, I wanted to use minerals. But I have been using semi-synthetic from the beginning on the advice of one of my older brothers.
First I changed the engine oil after running 150 km. Then we change the engine oil to 500 km, then 900 km, then 1400 km, then 2000 km. Engine oil is a very important issue, which many people neglect after we buy a bike and then the performance of our bike decreases.
I can say for sure that many people can't say the engine oil grade of his bike. The company should always use Recommended Engine Oil. Use engine oil according to the recommended grade of your bike. But refrain from changing the brand again and again. I use 1200 ml of engine oil. I always use octane as fuel. I don't always have fuel from one pump.
Modification - So far I have not made any modification but I want to install Pulsar 135 indicator. My previous Lifan was fitted to KPR 150.
Top Speed - Since there was a breaking period, the top was not checked. And now that I am at home in the village, there is no way to check the top like that. But I hope to get a top of 140 kilometers per hour.
Some good aspects of the bike -
165 cc powerful engine
The lighting of the projection headlights is good enough
The seating position and handle position are quite good
The front wheels have 300mm disc brakes so the bike can be stopped in a small space
Performance never dropped as the liquid is a cool engine
Confidence is higher as the weight is higher
Some bad aspects of the bike -
Didn't like the mood behind
The turning radius is high
The chain loosens very quickly
Tire performance is low on wet roads
City ride heating issue
After all, a KPR is enough to disprove the notion that China will not last long. I have taken KPR ignoring many obstacles. Alhamdulillah: I am very good at KPR. I expressed my thoughts in my way. If there is any mistake, forgiveness will look beautiful. Everyone will ride a bike wearing a good quality helmet.
If You want to Find Lifan Bike price in Bangladesh visit Our Website. Stay with us for more update motorcycle news. Thank you all.
Written By - Md. Habib Uddin
Creating a value of life isn't easy. But creating life valuable is easy. So I tried to creating value and make an impact. I like to work in a team that is cooperative and helpful. I like to share my knowledge and skills for the betterment of the company. Always find out the opportunities and use in a proper way.
You might also be interested in