Lifan KPR 150 Going To Launch In Bangladesh 3rd April,2015
Published On 01-Apr-2015 02:24pm , By Shuvo
Rasel Industries Limited to launch Lifan KPR 150 in Bangladesh on 3rd April 2015. This is one of the most anticipated bikes among the bikers of Bangladesh. We have tested Lifan KP150 last year and we were very satisfied with that bike, so we hope Rasel Industries LTD & Lifan will carry that momentum with Lifan KPR150.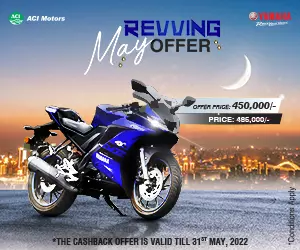 Lifan KPR150 is a sports bike with an cooled engine, producing 14.8 BHP through a 6 speed transmission the bike will be assembled in Bangladesh and thus the price of the bike will be kept at a competitive margin against its counterparts.
Lifan KPR 150 was launched in China in June 2014 and it is a bike which they have tested enormously in many different conditions in China. Due to political unrest in Bangladesh the launched program has been delayed by a month.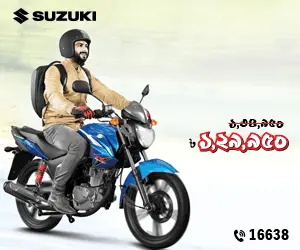 Here to be mentioned that on 13th July, Lifan KPR150 won the Chinese Racing Championship (CRRC). From KP to KPR the company gradually became more professional
Rasel Industries LTD will offer special discount to the people who will pre-book the bike during the event. They will give a discount of 9,000 BDT if anyone from the launch event will book the bike by submitting a token money of 5,000 BDT. The expected delivery time is between 20th to 30th April.
LAUNCHING EVENT OF LIFAN KPR150 SPECIAL OFFER FOR EARLY PRE-BOOKING ON THE DAY OF EVENT.
SPECIAL OFFER FOR EARLY PRE-BOOKING! REGULAR PRICE: 1,99,000 BDT. DISCOUNT PRICE: 9,000 BDT. PRICE AFTER DISCOUNT: 1,90,000 BDT. BOOKING MONEY : 5,000 BDT. VALIDITY OF THE BOOKING: ONLY FOR 3RD APRIL 2015 DELIVERY DATE OF BIKE: 20th- 30th APRIL 2015. COLOURS OPTIONS: GLOSSY RED, VIOLET, MATT BLACK & PEARL WHITE.
DATE: 3rd April 2015. LOCATION: Biswa Sahitto Kendra, Bangla Motor. TIME: 6-8 PM
Lifan KPR 150 SPECIFICATION :
Engine Type: 4 Stroke, Single cylinder ( cooled)
Displacement: 149 cc
Compression Ratio: 11.4:1
Power: 14.8 BHP @ 8500 RPM
Torque: 14 Nm @ 6500 RPM
Transmission: 6 Speed
Cooling System: Cooled
Ignition System: Electric
Weight: 150 kg
Length: 2060 mm
Width: 760 mm
Height: 1105 mm
Seat Height: 775 mm
Wheelbase: 1330 mm
Fuel Capacity: 14 Liters
Seat: Split type
Front Brake: Disc
Rear Brake: Disc
Front Tire: 90/90 – 17
Rear Tire: 120/80 – 17
Warranty: 2 years or 20,000 km ENGINE warranty
Lifan Showroom :
Jacinya Motors 280, Tejgaon Industrial Area, Dhaka. : 01704607434 : 01984303665
You might also be interested in