Lifan KPR 150 10,000 KM User Review - A K Sabuz
Published On 14-Jun-2020 11:02am , By Raihan Opu
Hi! I'm A K Sabuz. Today I'm going to share my 10,000+ km riding experience with my Lifan KPR 150 bike.
Lifan KPR 150 10,000 KM User Review - A K Sabuz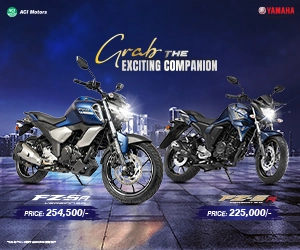 Currently I live in Rampura, Dhaka. I am a government employee. My hometown is in Barisal, Patuakhali district. Actually, for my job I have to stay in Dhaka. I bought my bike to enjoy a relaxed life for getting out of the traffic jam in the busy city of Dhaka. There was a different kind of love for two-wheelers from my young age. In childhood, I spent such big-time cycling. The speed was slow for me, and thus the love for bikes started.
learning to ride a bike was amazing. I took my sit on the back of bikes as a pillion but still did not drive myself. Sitting in the back seat I always noticed how to start, how to leave the clutch, give gear, hold the brakes as long as the beginning. One day my Uncle next door got a bike from his office. He said to me," Sabuz I got a bike but I can't ride it. Can you drive?" I said I could drive. He was so glad and said," it is your responsibility to teach me how to drive." I was in danger but self-assurance.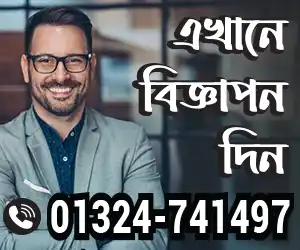 Perhaps, I had a better balance and control because of cycling. Then I took my uncle in back-seat, pressed the self button and grabbed the clutch, and released the clutch with a single gear. Trust me, as the first time to drive Slowly, there was not so much problem with clutch and acceleration combination.
That was the beginning of riding a bike in 2002. It started the Honda CD 80cc. In the meantime, I have ridden several commuter bikes. After that, I wanted a sports bike which could give me more pleasure. But there were very few sports bikes in our country on a low budget. One day on the highway, I saw the Lifan KPR 150 bike. At first impression, it looked pretty good. I was surprised to see the price of Google search. From then on, I started thinking about the bike. As it is a Chinese bike, I was quite anxious.
I looked at all the reviews of KPR 150 on YouTube on by one. The best of all was the review of Shuvro Sen Dada's Lifan KPR 150 bike on BikeBD. Then I decided to buy a KPR 150. Whenever I saw someone standing on the street with KPR, I would ask him what kind of service bike was giving. Everyone said it was very positive.
Finally, on March 7, 2019, I bought my dream bike Lifan KPR 150 V2 bike. After starting to ride the bike, I was surprised to see it's output of power delivery. The feeling of buying a bike on the first day was extraordinary. Such good times are always memorable in life. I bought the bike with 1 lakh 85 thousand Tk From Banglamator New Bike Center. Papers cost was 15 thousand Tk for 2 years. The KPR 150 is a sports bike with 150cc engine, dual discs, liquid cool engine, 6 gears, projection headlights, tubeless tires which is exactly what I needed. I was so pleased and also in one word that was all in all in this budget.
On behalf of the break-in-period of the first 2,000 kilometers, I followed every single rule. At a time I checked the mileage. I was a little shocked that I was getting mileage of 22 to 23 kilometers per liter. I didn't have any problem with the bike except for this mileage issue.
For fixing this, I posted on the Facebook group of Club Kpr Bangladesh. Club Kpr favorite face Shuvo Mia gave a hand as usual. Shuvo Mia took me to the Lifan Service Center and tuned the carburetor with the best mechanic Sumon Bhai. He took me with 1 liter of fuel and showed me the mileage by riding 41.2 km. I was a little bit surprised. the mileage problem was solved. currently, I'm getting mileage of 35+ kilometers per liter in the city ride and 40+ kilometers per liter on the highway. In the single ride of this bike, I got a top speed of 129 km per hour and 116 km per hour including Pillion. Ready pickup response and braking had increased its top speed confidence a lot. At a speed of 100+ kilometers per hour, I did not get any kind of vibration in this bike, but I got extraordinary balancing.
I got 8 free services from the company. I have regularized the services from Lifan Service Center. Generally, Sports bike needs more cure for maintenance. I cleaned the air filter, plug, change the engine oil at the proper time. I keep the tire proper pressure and also adjust the chain. During this 10,000 km, I changed the clutch plate once, changed the locks once, changed the brake shoe once, besides nothing to do more. Yet, there is no major issue either.
For the first 2,000 km, I use the Motul Mineral Engine Well 20w40 grade. After 2,000 kilometers, I used synthetics of 10w40 grade. Now I use Petronas 10w40 grade semi-synthetic. I get much better performance than before.
Some good aspects of the bike:
Quick throttle response
Braking system
Liquid Cool Engine
Sports look
A perfect bike for touring.
Some bad aspects of the bike:
Turning radius
City ride heating issue
Not all parts are available
Sports look is not available on the back
Chains loosen very quickly (500-600 km need to be adjusted)
I haven't modified the bike yet. I have done several tours on the bike. I have already done a few tours of Dhaka-Patuakhali, Dhaka-Sirajganj. The biggest tour was Dhaka-Sajek-Khagrachari-Rangamati-Chittagong-Cox's Bazar-Teknaf. Not for a single moment, I felt the need for my KPR rest. Even though I was tired, I never realize the weakness of my KPR. I'm so happy with my bike. Lifan KPR 150 V2 gave me everything that I expected. If your budget is 2 lakh then I would say that I do not believe that there is any other bike in our country that can give such good performance except KPR in this budget. Thanks.
Written by: A K Sabuz
Creating a value of life isn't easy. But creating life valuable is easy. So I tried to creating value and make an impact. I like to work in a team that is cooperative and helpful. I like to share my knowledge and skills for the betterment of the company. Always find out the opportunities and use in a proper way.
You might also be interested in