Lifan KP150 Review By Team BikeBD
Published On 19-Jun-2014 10:53am , By Shuvo
Lifan KP150 Review By Team BikeBD
Today we going to discuss about Lifan KP150 Review By Team BikeBD. Guyz, can you remember the times of year 2000? Can you remember how many models of motorbike were then on our roads? Definitely there were not so many models like presently available in our market. So it is quite clear that motorcycle market is one of the booming sector in Bangladesh. In these days our roads & highways have developed much.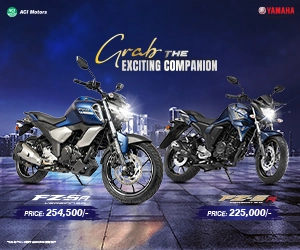 But unfortunately there is a ridiculous CC (cylinder displacement capacity) barrier on motorbikes imposed by our government. So we can't ride legally any bike over 155cc in BD. So 150cc class is the most popular segments among the bikers of Bangladesh; especially young guns love this segment. Bajaj Pulser, TVS Apache RTR, Hero Hunk, Yamaha FZS and new boy like Honda CB Trigger is among their favorite.
So in this sequence at the tail end of last year a new warrior came in this battle field, its Lifan KP150. So we are herewith Lifan KP150.
What is lifan KP 150 ?
Lifan KP150 imported in Bangladesh by Rasel Industries Ltd. which has started their business from 2004 with the best effort with their own land and properties. They are doing business only on motorcycles.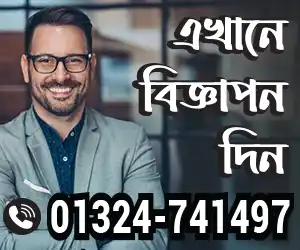 They import spares from Chinese renowned motorcycle brand "Lifan Motorcycles", which is one of the trusted brand in China in the motorcycle sector. Rasel Industries imports everything from China and assembles every part of the motorcycle in their factory at Jatrabari, Dhaka. Rasel Industries started to import Lifan KP150 from 2013.
But due to the political unrest in the country they couldn't go for any promotion for it. In January 2014 in collaboration with BikeBD they started their first promotional event at Chittagong and Cox's Bazaar. Where later the bikes were transported to Saint Martin by ships and the group spends a tremendous night in one of the most beautiful place in Bangladesh. This was really a magnificent promotional event.
ENGINE & Specifications:
In attachment of BikeBD with Lifan KP150 peoples became really very much curious about it and asked a lot about it. Therefore we will not kill you patience anymore today. So for the core enthusiast we are herewith the detailed specifications of Lifan KP150.
The Lifan KP is powered by 149cc single cylinder four stroke engine with the bore & stroke of 57.3mm×57.8mm. The engine produces maximum power of 12.8BHP at 8500RPM and maximum 12.0NM of torque at decent 6000RPM. The engine is refined enough & we found it one of the best 150cc engines from China considering our test events.
The word IMMEDIATE was invented for this bike's acceleration.. So take a look over the detailed specifications of Lifan KP150.
Dimension (L×W×H mm) : 2060×745×1080
Wheel Base : 1330mm
Net Weight : 134 KG
Saddle height : 775mm
Fuel tank capacity : 15 Liter
Engine oil capacity : 1 Liter
Engine Type : Vertical single cylinder, air -cooled, four-stroke
Displacement : 149cc
Bore X Stroke : 57.3mm ×57.8mm
Compression ratio : 9.1 : 1.0
Max. Power : 12.8 BHP @ 8500RPM
Max. Torque : 12.0NM @ 6000RPM
Ignition : Only electric start
Transmission : 5 Speed, left hand-clutched
Suspension : Front telescopic fork & rear is equipped with mono shock absorber.
Brake : Disk with both front & rear
Wheel : Al-alloy 17 inch rim
Tyre (front) : 80/100-17 Tubeless
Tyre (rear) : 110/80-17Tubeless
LOOKs & STYLE:
The Lifan KP150 is a decent & aggressive looked sporty bike. The nicely designed fuel tank with vented tank side cowling, nice bloated exhaust, Y shaped silver side panel, segmented but comfortable seat is designed with maximum compatibility.
There were two blue parking light attached under the chin of the bike which gives an alien look at twilight. The headlight is DC and much powerful; the tail light is LED where the clear lens indicators are much attractive.
We are damn sure you will definitely like the florescent illuminated wide digital instrument panel. The panel designed with speedometer, RPM counter, trip meter, fuel meter, clock and gear number indicator. So you can find the panel full of features and of-course different from other bikes in the market. The switches & controls on the both handlebar are really of good in quality. The seating posture is upright but saddle is little a bit higher.
Lifan KP150 is very good looking bike and you will find it composed with nice color scheme, design & graphics. More over within the time of our test ride we found many people confused whether it is Chinese bike or made by other. So there maybe only little questions considering its looks only when you come to know as it is a Chinese bike. Other wise we are confirm for not arising any question.
BRAKING & HANDLING:
This is where we were really surprised as we found the handling and braking quality of KP150 magnificent. Yes it is a China made bike but it is better in controlling than some other renowned Indian bikes. Both front & rear disc brake works very nice. We also experienced a decent high speed corning with its stock tyres. When you are on extreme corner the précised braking, controlling & the suspension really makes a total harmony.
The rear suspension is mono shock which performs superb but you may not be so happy with the front suspension considering the performance of rear shock absorber. We found nothing wrong with it as other renowned Indian bikes perform same. But other things of the bike made us to expect more from it. And this is the only part you might lend from Yamaha FZS!
PERFORMANCE & Track Result:
From few months BikeBD got some opportunity to work with some motorbike brands which really helped us much for our team assessment on their products. So we got some opportunity to take quite long testing process on some bikes. On Lifan KP150 we committed our testing for about one month and the track was long over 2400 Km.
More over we have also considered one of our core user RD Omio's test results who covered over 9000 km with his Lifan KP150 track Dhaka-Panchagarh-Dhaka. So you can realize how much we worked on it. So let's answer some of your queries.
First you might ask for the SPEED & MILEAGE. Well you will be surprised to know that we got the top speed about 124kmph. And the mileage was about 40-42 kmph considering different road, traffic, riding style & bikes maintenance condition. We also test it by motorcycle stunt Rider Oyon Ahmed & get better perform at Stoppy & wheelie.
You might have more to know in consider of long riding capability. Yes we have made several long trips which are tracked about 200-500km. We made those trips like Dhaka-Saint Martin-Dhaka, Dhaka-Sylhet-Dhaka, Dhaka-Tangail-Dhaka and lots of time Dhaka-Ponchagorh-Dhaka So of-course there is no doubt for its cruising capability.
BikeBD Evaluations:
Lifan KP150 is the bike on which we have spent our time for quite a long to squeeze out the end result. Our three crews spend much effort on it as we wanted to be sure before blow off the badge "Chinese Bike". So let's assimilate our findings.
Very much stylish look, nice graphics & overall pleasant design. Furnished very nicely on all over the bike.
So much attractive features like dual disk break, rear mono suspension, bloated exhaust, tubeless tyres, full digital & wide featured instrument panel.
Great acceleration & top speed which can really blow out other rivals on drag track.
Refined engine, Very little vibration or distorted sound even on high speed even riding for long. You will get the engine staying civilized up to 4500RPM and just as you crossed that it gives a fantastic scream like an angry bear chasing on its prey.
Comparatively nice fuel efficiency considering acceleration & top speed.
Featured package in comfortable & attractive price. We can definitely mention the word "Value for Money"
Front suspension could have been better.
Gear shifting could have been smoother like FZ series.
Single horn is the worst thing of the bike. It should have to be double.
Air filter gets dirty easily for its design of assembly cave.
Handle bar turning radius is quite narrow. Handle bar should have to be wider.
No kicker ignition, only the electric ignition.
There is no wind breaker attached with the instrument panel. So when you are in high speed you have to face heavy pressure of wind.
Because of lightweight, 134 kg only & 15 Teeth + 45 Teeth chain sprocket it can perform well at top end speed.
Spare parts are only available at their showroom.

But common Parts like Brake Shoe, Brake Pad, chain Sprocket similar to Indian Bikes like Honda Unicorn.

They are new in market for why they trying to give best customer service.
ENGINE OVER HEATING ISSUE & Recommendations:
This is something which many Lifan KP150 users are saying & something which even one of our test riders have experienced. To be honest this is an issue with almost all Chinese bikes, their engine overheats more than that of Indian counterparts. But not to bother for it if you use higher grade engine oil recommended for the bike.
Rasel Industries recommendations:
Using 20W-50 engine oil for Lifan KP150. You can use HAVOLINE (20W- 50), Mobile 4T (20W- 50), Total (20W- 50) for Lifan KP150.
Change the engine oil at every 800-1000 km interval.
Clean the air filter at every 400-500 km interval.
Grease or oil the chain when it gets dry.
Keep the tyres at recommended air pressure.

Adjust the clutch lever cable if you feel hard gear shifting.
VERDICT :
Firstly we would like to mention again as its like "Value for Money" & it's an attractive package with a very attractive price tag. We tested for quite long as Rasel Industries Ltd. give us the opportunity to discover the Lifan KP150.
We do agree that it's a nice bike and also do agree that it is not to be rival of the brands like Honda, Yamaha. After our evaluation we can say, if anyone get to test ride it with camouflaged from its brand, he/she will be definitely get shocked to know that this is a Chinese brand. So in terms of performance currently it will sweat out most of the 150cc air cooled naked bikes in Bangladesh.
Many riders who have tested it with test ride have said it is way better than they have expected from a Chinese bike. KP150 is SURPRISINGLY FAST!
So guyz, wish you are also really in suspense about Lifan KP150 Review. If so, satisfy yourself poking us with your arguments.....we are herewith for you. Thanks
Lifan KP150 price In Bangladesh:
Right now Lifan Kp150 price in Bangladesh is BDT 1,50,000.Each KP150 comes with 2 years or 20,000 KM of engine warranty and unlimited number of FREE SERVICING within the WARRANTY period.
Test Riders: June Shadiqullah
Wasif Anowar
RD Omio (Long Time User)
Oyon Ahmed (Stunt Rider)
Lifan Motorcycle Showroom :
Jacinya Motors
280, Tejgaon Industrial Area, Dhaka.
Mobile: 01704607434 : 01984303665
You might also be interested in