Lifan KP 150 Ownership Review By Ashif
Published On 06-Feb-2015 06:03pm , By Shuvo
Lifan KP 150 Ownership Review
Hello everyone I am Ashif Ahmad, 22 years old I live in Dhaka and doing BBA from AIUB. From my childhood I am crazy about bikes and always had a dream of owning a bike. My father is an ex biker that was the actual reason behind my craziness about bikes. I learn bike riding back at 2008 by my father's Hero Honda Passion Plus. It was a great bike but lacks power so I always had a dream of something more powerful.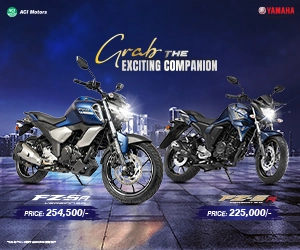 My most painful waiting of having a bike for my own came to an end in 2014 when my father agreed to buy me a bike. But he set me a budget of 150,000 BDT for my bike. So at that budget I knew I can't have any Indian or so called Japanese 150cc bike. Yes in that budget I may have find Indian 125cc or less cc bike but I always dreamt of having a 150cc bike. After researching I found three option (Runner Turbo, Dayun Defender, Lifan KP150) as my budget was low.Today i am going to describe my experience in this" Lifan KP 150 Ownership Review "
Why Lifan KP150?
The reason behind choosing LifanKP150 is its aggressive look, monoshock suspension, dual disc brake, tubeless tyres and of course the brand name ' LIFAN ' which is internationally a renowned brand.
My Experience with Lifan KP150:
I purchased a Black-Blue Lifankp150 on June 2014 now it's 6 month old and I have completed 8000+km. So here I am sharing my personal experience about LifanKP150.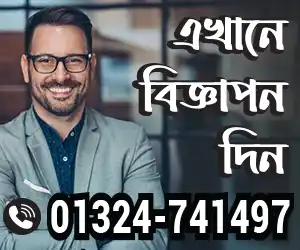 Looks:
To me the Look of the bike is not so great or not so bad but aggressive two little fairing added in the side of fuel looks good , in the tail part the LED light and the rear mudguard is also good looking. Overall I am satisfied with aggressive look.
Riding Condition/ Control:
One of the great thing about this bike is the superior handling. KP remains stick on the whether you are riding on 50kmph or at 100kmph. Tyres are good enough for city ride but I found fewer grips on rural areas. Sitting position is good enough but in the long ride I found a little bit back pain. Overall I am satisfied with the comfortable ride of KP.
Breaking:
Lifan KP150 is equipped with dual disc brake. Breaking is average not so good as Yamaha FZS but as a China bike it's enough good.
Suspension:
Front suspension is good rear monoshock should be a little bit softer but it's good for city ride.
Performance / Engine:
Lifan KP150 has 149cc single cylinder air cool engine, it produce 12.8 BHP and 12NM torque. Engine performance is really good; engine is enough smooth, no vibration, sweet sound, Reliable. Where KP surprises all of us is the acceleration, its mind blowing. I have reached 119kmph till now but its feels like it will go further. I got 35-37 kmpl mileage in Dhaka city and 40+ in highway. Another major thing is the engine parts of Lifan KP150 gets matches with Honda Unicorn so you can guess about the engine's quality.
Tour:
Till now I have done several tours with my Lifan KP150. Dhaka-Comilla, Dhaka-Comilla-Chittagong-Comilla-Dhaka, Dhaka-Mawa . Lifan kp150 also perform well in the highway. I got 40-42 kmpl mileage on the high way ride and the top end acceleration is quite good.
Read The Lifan KP150 Test Ride Review
PROS:
Aggressive Look.
Dual disc brake.
Monoshock rear suspension.
Super acceleration.
Reliable engine.
Value of Money.
Superior after sales service by Rasel Industries ltd.
Cons:
Paint Quality.
Disc brake quality.
Air filter.
Engine Heat.
I know my bike is a chinese Bike. But think like that way, Dual Disk Braking system,Stylish Look,Smooth engine performance,Tubeless tire... all at 1,50,000 TK. Which brand give you the similar features in one bike at this price range? Now question is that, what about its durability?? Well so far 8,000 Km covered no problem found!! One advice for all the bikers. All chinese bike is not Bad. If you buying a chinese bike then please i will suggest you to search it first at google. Know about the mother company of the Bike. & try to choose a Chinese bike if the brand is established BRAND at China. Hope this " Lifan KP 150 Ownership Review " will help the Bikers.
Written By: Ashif Ahmed
You can send us your ownership review too. Share your experience and moments with your bike via our blog. You can write in Bengali or or, both. Click here for a guideline on how you should write you ownership review and then send your ownership review to articles.bikebd@gmail.com
You might also be interested in