Lifan Giving 10,000 BDT Discount On KPR Series: K19 Booking Starts
Published On 05-Nov-2020 07:40am , By Raihan Opu
Lifan Motorcycles in Bangladesh is giving away 10,000 BDT Discount offer on their Lifan KPR Series. Lifan KPR is one of the most popular budget sports bike in Bangladesh.
Lifan Giving 10,000 BDT Discount On KPR Series: K19 Booking Starts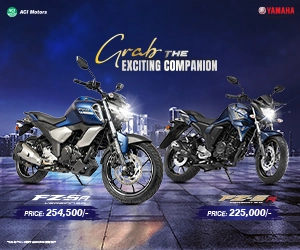 Lifan has 3 variants of KPR in Bangladesh, the first one is the Lifan KPR150 which was launched back in 2015 and other then some sticker changes that version had no new upgrades.
Then comes Lifan KPR165R Carburetor, which comes with a 165cc water cooling engine and carburetor fitted in the bike while Lifan KPR165 Fi share the same engine and everything but has a FI (Fuel Injection) system.
When Lifan launched the new Lifan KPR165 Carburetor in Bangladesh they brought it in Bangladesh with some changes. The NBF2 engine get new crankcase, coolant inlet & new transmission which helps to soften up the gear change.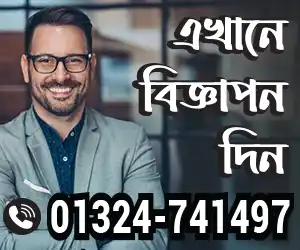 They added oil filter, clutch plate. Other changes includes KPS rim, KPT swingarm, 130 section fatter rear tyre & 49 teeth rear spocket. The FI version of KPR also get the same changes.
Lifan KPR Series Discount Offer
| | | |
| --- | --- | --- |
| KPR Series | Original Price | Price after Discount |
| KPR 150 | 1,85,000 | 1,75,000 |
| KPR 165 Carburator | 1,99,000 | 1,89,000 |
| KPR 165 Fuel Injection | 2,10,000 | 200,000 |
Just last month Lifan introduced 3 new products in the market, Lifan K19 (crusier motorcycle), Lifan X-Pect 150 (off roading motorcycle) & Lifan KPT150 with ABS (Adventure motorcycle).
Among these 3 bikes people managed to have an special affection with Lifan K19, which looks masuclar & dynamic. The bike feature LED headlight & tail light & added to that it will also get variable - diameter handle bar. The bike will feature Lifan's NFB 2 engine with the Fuel Injected version.
Rasel Industries Ltd are now taking booking, the bikes are expected to be handed over to the customers at the tail end of December of early January next year. Currently those who will book the bikes will get 2 years registration for free which is worth around 12-13 thousand BDT.
Price of Lifan 3 upcoming Bikes *Lifan K19- BDT 260,000 * Lifan X-Pect- BDT 175,000 *Lifan KPT (Duel Channel ABS)- BDT 275,000
If You want to Find Lifan Bike showroom near you visit Our Website. Stay with us for more update motorcycle news. Thank you all.
Creating a value of life isn't easy. But creating life valuable is easy. So I tried to creating value and make an impact. I like to work in a team that is cooperative and helpful. I like to share my knowledge and skills for the betterment of the company. Always find out the opportunities and use in a proper way.
You might also be interested in