Launching Soon : Honda Motorcycle In Bangladesh
Published On 13-Aug-2013 05:53am , By Shuvo
HONDA is probably the most renowned brand all over the world on both two wheels and four wheels. And there is no difference when Honda In Bangladesh launching soon. Honda Motorcycles in Bangladesh so popular that even we sometimes refer a 'bike' as Honda.
Many a times we say to our friend that " Dost I bought a new Honda" given the fact what he may have bought is Bajaj Pulsar 150, Hero Honda Hunk or even Yamaha R15 V2. Honda has this image of "Quality" among the people of Bangladesh. Listen to the helper of the buses in Dhaka city, whenever they sees a on their left they say "Osthad baye PLASTIC" given the fact that may be even a Toyota, BWM or Mercedes brand, but ride yourself on even a Walton Leo they will shout out 'Ostad baye HONDA or ". So what is then that is about Honda in BD??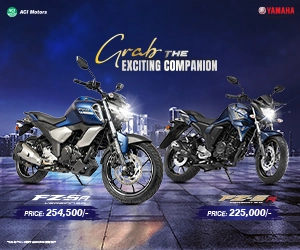 1st of is its legacy, these days we mainly buy Indian bikes, most notable are the Pulsar, Hunk, RTR , FZS and Fazer but you can sense that these bike though are good in quality against their price but it lacks that jinx which Honda has, and secondly for Honda CDI which even after 20 years since it came in BD still can be seen on the running high and wide.
An agreement has signed between Bangladesh Steel and Engineering Corporation (BSEC) and Honda motorcycles company of Japan on 27-09-2012. According to the agreement , a new company will be make and name will be Bangladesh Honda private Limited (joint venture)Over the signing by the Bangladesh Honda private Limited initial capital will be paid 61 crore. 's 70 percent share of Honda motorcycles and the remaining 30 percent will be Bangladesh
Finally after many years later Honda started to manufacturer in Bangladesh early June this year. They will be bringing all the products that are lined up for the Indian market. Most notable among are Unicorn, Stunner, Activa, and how can someone forget that Honda CBR 150R. So what will Honda Bangladesh Limited bring in Bangladesh, let's have a look.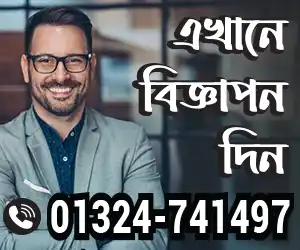 Product Line up Assumption of Honda In Bangladesh
DREAM NEO
Engine : 110cc
Power: 8.25 BHP
Torque: 8.63 NM
DREAM YUGA
Engine : 110cc
Power: 8.25 BHP
Torque: 8.63 NM
Dream Neo and Yuga both are action-packed member of the Honda family that packs more than a punch with its powerful 110cc engine, terrific tubeless tires, an unbelievable mileage of 74 kmpl. This bike happens to be a base model for the company. This will be the least expensive bike from the company.
HONDA Twister
Engine : 110cc
Power: 9 BHP
Torque: 9 NM
The 110cc CB Twister. Great mileage like any 110cc bike. Highly affordable , Incredibly stylish unlike any. 110cc bikes will never be the same again. It happens to be one of the best looking and stylish 100 cc bike. One of the added feature of this time is that it has a standard disc brake up front which as far now none of the 100 cc bikes in BD has.
HONDA Shine
Engine: 125cc
Power: 10.1 BHP
Torque: 10.5 NM
CB Shine is powered by a newly developed 125cc 'Optimax' engine, which maintains Optimum input for maximum output and incorporates cutting edge technologies to deliver best balance of mileage and pickup. Due to its cutting edge Honda technologies, the 125 cc 'Optimax' engine delivers class leading 10.3 BHP which enables Shine to deliver the best balance of pickup and mileage.
HONDA Stunner
Engine: 125cc
Power: 11 BHP
Torque: 11 BHP
Shares the same engine as the shine but tuned in, this is one of the best Sports bike in its class, and it has a semi front cowl with good effective mileage and good handling. 5 speed gear box offers smooth handling of the gears and with high end Power and Torque. It also gives back a good mileage.
HONDA UNICORN
Engine: 150cc
Power: 13.3 BHP
Torque: 13.0 NM
CB Unicorn is powered with Honda 4-stroke, 150cc engine and incorporates many cutting-edge technologies developed by Honda's global R&D team. It sets new benchmark in the uppper majority segment in India with its swift acceleration, superior mileage, international styling, riding comfort and convenience.
Though it gives out less power than its competitor but it still manages 0-60 kmph in just shy of 5 seconds, it offers a perfect balance between power and mileage which many reports will do 45-50 kmpl in Dhaka city. This is possible because of the Honda engine which is equipped with cutting edge technologies like Multi-Mapping CDI, Tumble Flow Combustion Chamber, Roller Rocker arm, and a Classy Aerodynamic Body. It was the very first 150cc commuter bike ever to come in BD with a mono-cross suspension. HONDA Unicorn Dazzler
Engine: 150 cc
Power : 14 BHP
Torque: 13.0 NM
Unicorn Dazzler is a upgrade version on Unicorn, with better styling and a bit more power this bike has a rear disc brake as standard, it also weigh less then Unicorn which allows it to have a better power to weight ratio. It is a touch bit expensive then it's sibling.
HONDA Trigger
Engine: 150 cc
Power: 14 BHP
Torque: 13.0 NM
Trigger is just another clone of Unicorn. They take a standard Unicorn Dazzler and then change its face alone with the . It is a biking nirvana. It is the first in class that offers perfect mix of masculine and aggressive design, alone with superb performance and fuel efficiency. It is the first bike in its class features Combi Brake System which comes out as duel disc brake as standard.
HONDA CBR 150R
Engine: 150 cc oil cooled
Power: 17.6 BHP
Torque: 12.7 NM
This is the bike which every bike enthusiast in BD are waiting for. A bike that has less then what an Yamaha R15 V2.0 can gives but in India it cost more than that V2. One of the thing of this bike is unlike many 150cc bikes which only rev between 8500-9000 RPM this has a power output at 10500 RPM , get that? It is blend with Racing DNA. So guys wait for it and when you buy for sure the first thing you want to do is to RACE its arch rival Yamaha R15 V2.0. The bike is designed by Honda R&D facilities alone with their Motogp unit.
HONDA CBR 250R
Engine: 250cc oil cooled
Power: 26 BHP
Torque: 23 NM
One of the best 250cc bike in the world which is purely designed by the R&D of Honda Racing Corporation the same people built and Race Motogp bikes of Dani Pedrosa and Marc Marques. Not only is the bike good for race track but with its riding position it also helps to tour long distance without a hint.


is a very popular way of transport in BD among the girls. Nowadays many girls uses this form of transport for going to , offices and even some girls buy them just for pleasure. Honda are also well known for as good as for bikes.
DIO
Engine: 110 cc
Power: 8 BHP
Torque: 8.77 NM.
One of the best looking , it gives out a mileage of 60 kmpl which with gearless driver with auto torque sensor this scooty will the shopping list of many girls in BD.
ACTIVA
Engine: 110 cc
Power: 8 BHP
Torque: 8.77 NM.
Developed on Honda's globally tested engineering technology, it comes with a host of new features. The seats maximizes riding comfort. Thus offering you a smooth ride. Perfect in design and technology, the Activa is more than just a .
So here is a sneak peak of what may come in Bangladesh, now I understand you have three questions in your mind.
1st When will Honda launch in BD ? ANS: We have some inside news that Honda will officially launch in BD either on the tail end of October or early November this year.
2nd Prices of all the bikes, most notable CBR 150R? ANS: We don't know but as we will be there on the launch date I can assure you that you will know that as soon as we get the price list.
3rd Why is there CBR 250 R?? Does it mean……….?????
ANS: So far as we all know in BD the government don't permit any bikes that has more than 155 cc engine capacity but in recent time many Bikes company and Importer in BD including Honda Bangladesh Limited are trying to push the government to break that shackle and allow 250 cc bikes in BD.
If you are thinking to buy a new bike in the next few months then you just want to wait as Honda In Bangladesh as it is on its way to create tremor in the Bangladesh Industry.
[siteorigin_widget class="SiteOrigin_Widget_Accordion_Widget"][/siteorigin_widget]
You might also be interested in