Honda CRF150L Feature Review - Unlimit Your World
Published On 11-Apr-2019 04:48am , By Ashik Mahmud
Honda CRF150L is the brand new edition in the Honda CRF family with all new appearance and features. It's a small capacity dirt oriented street legal dual-sports motorcycle from AHM, Indonesia. Hence covering the new bike features we are rendering the Honda CRF150L Feature Review. So unlimit your world of trailing with us.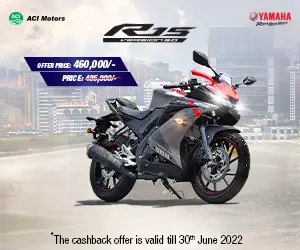 Honda CRF150L – Overview
Honda CRF150L is the new release in Honda CRF family. It's a solid street legal dirt bike that carries the badge of CRF. The series is mostly trail oriented and the models are solely motocross profiled. The string CRF came in light in the year 2000 in the success of the legendary Honda XR series.
Hence inheriting from XR series here the motorcycles are featured with single cylinder four-stroke engine. The bigger CRF's are liquid cooled and smaller models are simplified with the air-cooled engine. Furthermore, the latest Honda Africa Twin belongs to the series which is the only model that carrying the parallel-twin engine.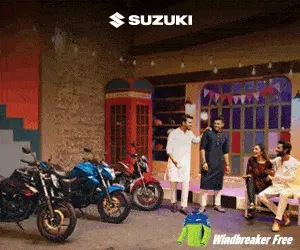 Whatsoever, the Honda CRF150L was released in November 2017 carrying a 150cc air-cooled engine. The motorcycle developed and manufactured by Astra Honda Motor, Indonesia. It designed with all-new latest features and ergonomics to cop with the Asian trend and entry class riders necessity. Therefore, it took a stronger position in the competition of entry-level trail machines.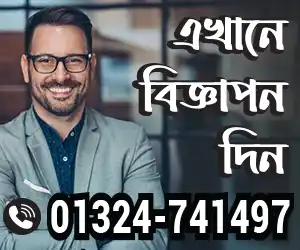 Honda CRF150L – Motocross Oriented Looks & Design
Attuned with the series the CRF150L is profiled with the same ergonomics as standard MX bike does. Hence, it's naked following true MX looks and design. Moreover, it's the street-legal series that carries a standard headlamp, tail lamp, signal and instrument clusters.
Coming to the design it bonny naked, sleek, compact and further extensions on the exterior ignored. But due to street legal dual terrain profile, the rear panel got bikini extensions for better dirt protection.
Hence, at a glance, it's a full size dirt bike with a larger wheel, higher wheel fender, and higher saddle. Accordingly, the bike comes with higher ground clearances where exhaust also mounted high.
Here the seat is profiled narrow as common in trail bikes. Accordingly, the fuel tank is also narrower with bikini cowling. Here the side panels are just the minor as we mentioned earlier where the tail is too light.
Coming to the street legal features it comes with all equipped headlamp assembly. The unit designed inspired from the bigger model CRF250L. Hence the ODO is also compact but that is digital with standard gauges.
At the rests, the bike comes with standard horn and turning indicators along with exhaust heat shields. Here the longer front fork looks damn gorgeous with golden skin along with raised wheel-fender and sleek suspension guards. Hence altogether the motorcycle is very decent, good looking and not to mention but it's completely iconic to the CRF-series.
Honda CRF150L – Frame, Wheel, Brake & Suspension System
Honda CRF150L is the small capacity trail bike that designed inspired from quarter liter CRF250L. The fame of the machine is a steel truss frame that is semi-double cradle type. The steel-tube cradle-frame is lighter in character but provides enough strength that capable to deal with the unpredictable trail situations.
Being full size dirt profiled bike the wheels are in the measure of a standard motocross bike. Therefore, the wheels are 21-inch in front and 18-inch at the rear. Here the rims are also MX-profiled light weight aluminium rims where tires are obviously dual-purpose tube type tires.
Coming to the braking system the CRF150L comes with hydraulic disk braking system in its both wheels. Here the disks are wavy and vented that is thick enough to deal with both street and trail situations. Accordingly, the disks are 240mm in front and the rear one is 220mm which are set in the counter in the cross.
In the suspension system, the machine comes with a very responsive type of suspensions that are made by SHOWA. Both the suspension comes with larger travel characteristics which is 225mm in front and 207mm at the rear. Here front suspension is inverted telescopic type and the rear one is adjustable mono that featured with Pro-Link system.
Hence, with the lighter frame, larger wheel and wheelbase the motorcycle featured to be a performer on both street and trail. Furthermore, a better suspension setup with disk braking gave the bike the agility to perform flawless on the unpredictable terrains.
Honda CRF150L – Engine Feature & Performances
The new CRF150L comes with a refined engine that developed under the outline of the Honda Unicorn engine. The engine deliberately profiled for the CRF's dirt characteristics that provides the class leading performance within the 150cc dual-sports categories.
Hence, the engine is the precisely 149.15cc air-cooled four-stroke engine that featured with SOHC 2-valve. The 57.3mmX57.8mm square engine comes with a decent compression ratio of 9.5:1 where fuel feeds with PGM-FI fuel-injection system. Hence with the full transistorized ignition system, the engine is capable to deal with different weather and altitude condition more smartly.
According to Honda, it's a perfect beginners-class trail bike that gives a linear performance in the mid RPM bands. Hence this 5-geared engine squeezes the maximum power of 12.91PS and torque of 12.43NM. Therefore, the motorcycle is smartly capable to handle the different situations where the electric start along with conventional kicker allows more convenient operation.
Honda CRF150L – Riding & Handling Feature
The Honda CRF150L is the lighter weighted beginner class dual-terrain machine that featured for very handy and comfortable riding. The handling is premium with a sleek and slim design with impressive 122kg kerb weights.
The motorcycle comes with complete upright riding setup with MX-seat, pipe handlebar, and MX-foot-pegs. Hence riding on any terrains and streets is effortless and comfortable. Here pillion seating is not ignored. But it simplified with very limited pillion seating arrangements which is normal in dirt bikes.
The motorcycle comes with MX-Standard larger wheel, brake and long travel suspension system. Hence along with high ground clearance, it allows easy and comfy experience riding even on extreme terrains.
Furthermore, with all the street-legal features the CRF150L is far more capable to ride on even terrain and regular streets. Hence, the machine is characterized to serve optimum with comfortable riding, better handling and controlling characteristics.
2019 Honda CRF150L – Specification & Dimensions
Specification

Honda CRF150L

Engine
Single Cylinder, Four Stroke, Air Cooled, SOHC 2-Valve Engine
Displacement
149.15cc
Bore x Stroke
57.3mm x 57.8mm
Valve System
SOHC, 2 Valve
Compression Ratio
9.5:1
Maximum Power
9.51kW(12.91PS) @8,000RPM
Maximum Torque
12.43Nm(1,27 kgf.m) @6,500RPM
Fuel Supply
PGM-FI (Programmed Fuel Injection)
Ignition
Full Transisterized Ignition System
Starting Method
Kick & Electric
Clutch Type
Wet, Multiple-Disc
Lubrication
Wet Sump
Transmission
5-Speed ; 1-N-2-3-4-5

Dimension

Frame Type
Semi-Double Cradle Frame
Dimension (LxWxH)
2,119mm x 793mm x 1,153mm
Wheelbase
1,375mm
Ground Clearance
285mm
Saddle Height
869mm
Weight
122Kg (Dry 117Kg)
Fuel Capacity
7.2 Liters
Engine Oil
1.0 Liters

Wheel, Brake & Suspension

Suspension (Front/Rear)
37mm USD Telescopic Fork Suspension, 225mm Travel / Pro-Link Mono Suspension, 207mm Travel
Brake system (Front/Rear)
240mm Hydraulic Disk / 220mm Hydraulic Disk Wavy Disk
Tire size (Front / Rear)
Front: 2.75-21, 45P Rear: 4.1-18, 59P Both Tube Type


Battery
12V 3.5Ah, MF
Headlamp
12V Bulb
Speedometer
Full Digital
*All the specifications are subject to change upon company rules, policy, offer & promotion. BikeBD is not liable for the changes.
2019 Honda CRF150L Feature Review– Unlimit Your World
The Honda CRF150L is profiled to unlimit your world as Honda campaigns. The machine is sleek, slim, agile and performer within its range. It comes with some cool feature that gives the rider true freedom on trail riding. Hence at the closing here we have gathered the core features again in bullets bellow.
Sleek, slim and light weighted dirt oriented dual-sports machine that carries the CRF profile and features.
Nice and good looking trail machine that profiled with a naked sporty design.
Top to bottom trail-oriented design, 21/18 MX-Standard aluminum wheel, responsive long-travel SHOWA suspension, and higher ground clearance allows unpredictable trail riding.
All the street legal features are available that ensures common street riding and full support on urban terrains.
Comes with a decent and performer engine that provides linear torque and power in easy availing mid-RPMs.
Engine feeds with PGM-FI fuel injection system that smartly deals with the different weather and altitude conditions. It also ensures an optimum level of fuel economy.
Class-leading feature with superior CRF design and feature that truly enhances the attitude of the rider.
So, after the features, you can see the complete image of the new Honda CRF150L. It's a well-explained trail bike that packed with features that can bring you the excitement and experience that only can be avail with such a dual sports machine.
Published by Ashik Mahmud
You might also be interested in