Launching Alert : Lifan KPR 150 In Bangladesh,Price,Features
Published On 08-Jan-2015 05:26pm , By Shuvo
Bangladesh is a country where day by day is becoming a part of culture among the youngsters. Last year around this time Rasel Industries Ltd. brought Lifan KP150 and this year they are going to update us with the sports version of it. It's Lifan KPR 150 , the cooled racing version.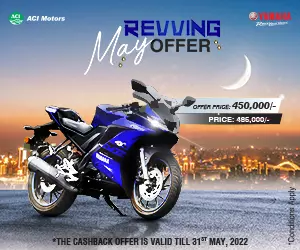 Lifan KP150 has been a head scratching bike. The breed is from China but within few minutes after riding the bike you will think by yourself that it is not Chinese but from some other part of the world, mostly for the performance and secondly for the smoothness. We have TESTED one of Lifan KP150 for around 16000 km and trailed 28 districts of Bangladesh within the last one year; also include a ride toward coral Island of Saint Martin and with some awesome stunt shows.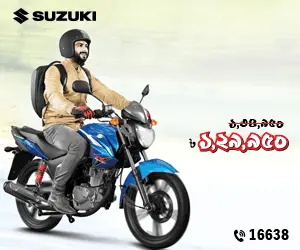 With all the good things Lifan KP150 has done it's time for its next generation to carry the momentum. Lifan KPR 150 was launched in China in June 2014 and it is a bike which they have tested enormously in many different conditions in China. Lifan along with many other Chinese companies are coming forward to make good quality bikes and confidently marketing it to many other part of the world.
KPR150 is a real racer. According to designer of KPR, KPR150 has a huge improvement on Power, Aerodynamics, Controlling, Safety, Comfort and others. They believe that you can take it on a race track as well but, just need to be dressed like removing the rearview mirror, turning lights. J KPR150 is not only a racing style bike but a well-armed standard racing .
Lifan KPR 150 born with 150cc new cooled engine which pumps out 14.8 BHP and 14 NM of torque, the bike has a six speed gear box. The front braking disc has been made bigger for better braking and the rear tire has been wider for more stability on high speed & corning grip. Talking of corning they have given the bike clip on type handle bar & the riding position is more sporty.
Compared with lightweight and simplification of design of real racing mode, KPR150 has rich and advanced configuration. The headlamp, central shock absorber, 300mm front disc, visible cover parts, the engine parts of KPR150 get a lot of change. And of course the power has increase accordingly.
One of the stunning features of Lifan KPR 150 is the new LED headlight which they believe that the luminescence will increase by 50%, & will have longer durability. We believe that it has the same suspension as Lifan KP150. They have equipped a brand new speedometer with a bigger rev counter. And the speedometer can be adjusted attractively with two color scheme.
As per Rasel Industries Ltd. they say that the bike will be launch in Bangladesh on 21st February of 2015. They will start selling the bikes in Dhaka from 22nd February and outside of Dhaka from March 3rd in condition of political situation.
From my end there are few things that worry me. First the look, it is beautiful, it is elegant but rather aggressive. The most important thing is the 150KG weight, it will be very interesting to see how it will perform on track……. I can't wait to TEST RIDE it.
Launching date: 1st Week of March 2015 (In condition of political situation)
Price: 1,99,000.00 BDT (Initial price)
Colors: RED, BLUE, WHITE & BLACK.
Financial Facilities: NO Installment Facility
Lifan KPR 150 SPECIFICATION :
Engine Type: 4 Stroke, Single cylinder ( cooled)
Displacement: 149 cc
Compression Ratio: 11.4:1
Power: 14.8 BHP @ 8500 RPM
Torque: 14 Nm @ 6500 RPM
Transmission: 6 Speed
Cooling System: Cooled
Ignition System: Electric
Weight: 150 kg
Length: 2060 mm
Width: 760 mm
Height: 1105 mm
Seat Height: 775 mm
Wheelbase: 1330 mm
Fuel Capacity: 14 Liters
Seat: Split type
Front Brake: Disc
Rear Brake: Disc
Front Tire: 90/90 - 17
Rear Tire: 120/80 - 17
Warranty: 2 years or 20,000 km ENGINE warranty
Overall it does have some promises and with a Chinese brand name behind it, I think Lifan KPR 150 should be a good performance bike that will come in Bangladesh. There are many sports bikes in Bangladesh and with the real warrior like Yamaha R15 V.2 and Honda CBR150. Many of them don't have a unique look but Lifan KPR150 achieved, which was in the Chinese R&D for quiet sometime. People who are still wondering about the bike should try a TEST RIDE of Lifan KP150 to get an impression of how Lifan KPR 150 might be.
"" The specification and the data about launching date and price has been provided by the company. So BikeBD.com doesn't any responsibilities if they are wrong""
Lifan Showroom :
Jacinya Motors 280, Tejgaon Industrial Area, Dhaka. : 01704607434 : 01984303665
You might also be interested in