KTM RC125 11000 KM User Review - Prince Mahmudul Islam
Published On 26-Sep-2020 11:26am , By Raihan Opu
I am Prince Mahamudul Islam. Age 28 years. I live in Dhaka, but currently, because of Corona, I am in Rajshahi. Today I will share with you some of the experiences of riding 11 thousand kilometers with my KTM RC125 bike.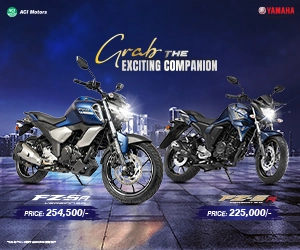 The first bike of my life was a Yamaha CD Deluxe in 2004, when I was in class six. The 2nd bike was Honda CD 80. KTM RC125 is my 34th bike. I like bikes because I love to see new places, I love to meet new people.
It was not possible for me to tour so many places without bikes such as - Dim Pahar, Ali Kadam, Thanchi, Sajek, Lama, Keokradang, it is very difficult to go without a bike.
I have loved going around since I was little. And because of the bike, I ended up traveling to 64 districts of Bangladesh in 2018. I got a lot of new brothers because of biking. Bikers in every place are very helpful. It feels good to hang out with bikers.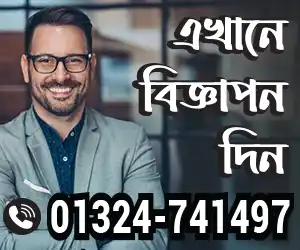 I have been a fan of KTM, Ducati & BMW for a long time. I didn't get Ducati & BMW so I fulfilled my hobby with RC. Mainly I like the looks of this bike very much, and it's an international brand so I like it very much.
Besides, I bought all the sports bikes in Bangladesh. I've driven everything so I like the KTM RC bike to get a feel for something new. I bought the KTM RC125 from Hafsa Mart. It cost 4 lakh 30 thousand including registration. I drove from home to Eskaton in my brother's car.
Click To See KTM Duke 125 Test Ride Review
KTM Bike is my dream bike. I have rode many bikes so after getting KTM I felt that nothing was left incomplete. The dream came true. The feature of the bike is similar to other bikes, but it has 37 sensors!
The indicator light is very nice, and the underbelly Exhaust seems to have a lot of premium looks. The reason behind choosing the bike is because of the looks, controlling, and 125cc bikes.
I have seen many friends and relatives die due to top speed intoxication. I used to do a lot of speeding before. If I take 125 cc Bike, I will not be able to do the speeding which is the reason for taking it. And its braking and suspension seemed much better to me.
The maintenance cost of this bike is a bit high but I like this bike. I have serviced it many times, I can't say exactly how many times. If I was in Dhaka, I would do a service every week. I used to check before going on tour.
KTM RC125 Mileage is too bad. I got 23-25 in the first 2500 km, and now I get below 30. I use MotoRex 20w50 Synthetic engine oil in the bike. Previously, I used Motul 7100. So far no parts have changed. I did graphics, stickers, some lighting. I got a top speed at 125 Bangla Bandha Road.
Some good aspects of the bike -
Looks
Comfort
Controlling
Brand value
Build quality
Some bad aspects of the bike -
Acceleration is low
Top speed low
Mileage too low
Parts are not available
The price of parts is much higher
I took the bike on a long tour of Yamaha Riding Fiesta from Rajshahi to Cox's Bazar. It was a memorable tour in my life. Due to top speed, mileage, acceleration, and parts availability, I will not personally recommend this bike for Bangladesh. But those who have no problem with these things can take this bike for looks and control. However, it would be better to take V3 & CBR in this budget.
If You want to Find KTM Bike showroom near you visit Our Website. Stay with us for more update motorcycle news. Thank you all.
Written By - Prince Mahmudul Islam
Creating a value of life isn't easy. But creating life valuable is easy. So I tried to creating value and make an impact. I like to work in a team that is cooperative and helpful. I like to share my knowledge and skills for the betterment of the company. Always find out the opportunities and use in a proper way.
You might also be interested in