Keeway RKS 100cc Review By Tanvir
Published On 10-May-2015 01:16pm , By Shuvo
Keeway RKS 100cc Review By Tanvir
From the childhood I have a dream to buy my own . My father never supported me to have a , so for three years I had driven my uncle's Chinese with sorrows. After completing my graduation, I got a job and I started to save money to buy my own . And I also started to research about motorcycles.
Requirement for my was fuel efficiency, speed and exhilaration. Engine, controlling and balance, modern features, design, quality, durability, brand and at last reasonable price. I need all these things at one . At first I chose a local brand as my first choice but after finishing the Internet study, when I started the physical study at the local market this bike attract me so much.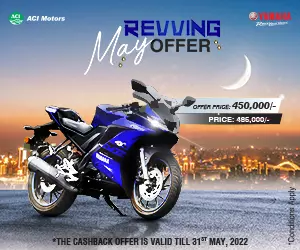 Because this contains modern features, outstanding looks and it is also in reasonable price. When I returned to my I through all my options and decided to buy this . So I waited for the right time and I finally bought the ! If I want to share my feelings of that time I have write another page so leave it.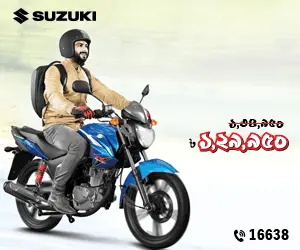 So let's come to my Keeway RKS 100cc Review - Before buying something we saw how the thing looks like. So the outlooks are much important along with the features. Let's see why this attracts me so much.
Key features Bike name: RKS100 : KeeWay (Hungary) Engine: Air-cooled 4-stroke, SOHC, single cylinder, 2-valve CC: 100 Color: Black, White, Red Price:1,17,000 TK
Design In a word the design is outstanding. Aerodynamic design, vinyl with lovely name font. Available at three colors, all of them are beautiful. Paint quality is very good and screech proof. If you look at the head and rear light you wont be able to remove you eyes.
If you compare the fuel tanker with a giant it won't be wrong. 16 liters fuel can be stored at this sexy and well designed tanker. Every body parts such as looking glass, handle grip or back seat bar all are made with excellence. The design of this makes the difference from the other motorcycles at the . You will definitely feel hot when you ride it!
Features All modern features are given at this . Digital speedometer, stylish analogue tachometer, gear display, fuel level display and setting buttons. Front disk break, hydraulic fluid viewer, DC headlight with pass light and rear LED light added by sporty LED indicator light.
Quality Quality standard of all parts and function are very good of this . From the button to gear box every thing is made very smoothly.
Durability The entire old bike I had seen of my model is fresh and sound. I also handle my with care and at the running in/ break in period I maintain my carefully. So I wish my bike will also give me a better service.
Brand This is from KeeWay brand. This a multinational brand of Hungary which has build a partnership with Italian "BENLI" and China "QIANJIANG" company for design and manufacturing. "BENLI" is the most popular and old(1911) manufacturing company who manufacture high and racing types motorcycles at modern world.
On the other hand "QIANJIANG" is at top of Chinese Company and because this KeeWay is manufactured by them its price is reasonable. At present world, manufacturing and distributing channel of KeeWay are available. They distribute their product to 80 different countries along with Bangladesh and for this they become a multinational brand.
Enough talking about design and style lets see how you will feel after riding this -
Speed and Acceleration
I have purchased the 100 CC and I am really satisfied with the speed. I have already reached the speed of 93 KM/H at my . Basically the speed of this gets up at 80 KM/H at a blink. After that the speed increases one by one. I guise the max speed of this bike is 100K M/H.
Controlling and Balance In a word it is awesome. At 5-10 or 80-90 KM/H speed the balance of this is all the same. No problem will occur to control the . At top speed hard breaking is not a problem at this bike.
Engine Vibration and noise of this is very low because of sporter SOHC engine. At the speed of 80 KM/H this does not sound much. Just a smooth sound came out of the engine very slowly.
Fuel efficiency This 100 CC bike it giving me maximum fuel efficiency. At the city of Dhaka my average speed is 60 KM/H but on average I am getting 45 KM/L mileage. Because of new engine this is the mileage but after finishing running-in period on average the mileage will be around 50 KM/L.
Riding Posture Riding Posture of this is standard. You can seat both racing as commuter setup and after you seat at your it will adjust automatically. For this reason you will fell comfortable during riding. The seating position is also very comfortable, for this you will feel no problems to long journey. Pillion seat is 2 inches high and it is covered by lather cover for this reason during hard breaking passengers' wont skid.
Suspension The front suspension is supper of this . Rear one is average. After few days I will change the suspension to nitrous suspension for this my riding will become more comfortable.
Grip At this side this bike is again perfect. At the top speed it does not skid, and for the arrow dynamic design and big front tiers it keeps the control of speed. Rear tiers help the to run at slippery .
Pros -Modern function and features -Good quality engine and parts -Long wheel base -Large tiers.
Cons -Average rear suspension. -Less pulling power.
At last I will say this is heart touching because of its features, design, quality, efficiency and reasonable price.
Note: You can send your review to us. For Details Please Click Here
You might also be interested in