Keeway Price Discount Offer Of Victory Day On RKS150 Sports & RKV 150
Published On 22-Dec-2016 05:29am , By Saleh
Keeway Price Discount Offer Of Victory Day
Speedoz Ltd is giving away Keeway Price Discount Offer Of Victory Day On RKS150 Sports & RKV 150. Both the bikes are in the 150cc segments and with many other companies who are giving away discount offer Keeway is not moving backwards from this opportunity.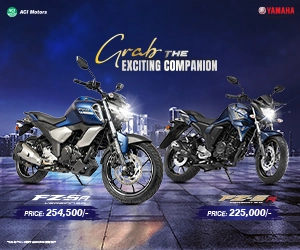 The offer will run from 17th December till 31st December 2016. Currently they also have discount offer of 8500 BDT on Keeway RKS100, we are not sure why they are not giving away any discount offer on Keeway Superlight but as of we know that the following bikes which they are giving away discount comes in Bangladesh in CKD form.
On paper both the RKS150 & RKV150 are same as they both share the same engine, gearbox, tyres, but minor difference like Suspensions and speedometers are different but the biggest difference between them is the looks, from the front RKS150 does looks a bit close like KTM Duke while RKV150 like TVS Apache RTR.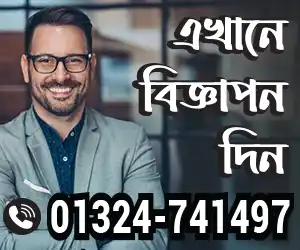 Keeway RKS150
A very light and nimble bike which was launched on December 2015, I reviewed this bike few months back & we also tested the bike on the hill tracks of Sajek. It performed well both on the road & on the highway. To my surprise the bike's gear ratio worked well in the notorious final 8 km of Sajek but the tube tyres were a bit of a concern for me.
Keeway RKV150
I still haven't tested the bike but waiting to do it next month; the bike looks good while the suspension and others it is a bit less equipped from that of RKS150. Their past models RKV150 used to be heavy and had a big headlight & most important of all that the bike used to have inverse front suspension.
Both the bike comes with 2 years and 20,000 km engine warranty and recently Keeway opened a brand new service centre in Tejgaon to give better after sales service to the customers. In the past there were some service complain about the service team and Speedoz Ltd ensured that their new service hut will give better service to the customers.
Keeway Price Discount Offer Of Victory Day
| | | |
| --- | --- | --- |
| Model | Original Price (BDT) | Price during the offer (BDT) |
| RKS 100 | 124,500 | 118,000 |
| RKS 150 Sports | 174,500 | 159,000 |
| RKV 150 | 177,500 | 156,000 |
| | | |
Speedoz Ltd will run the Victory Day Discount offer on Keeway RKS150 Sports & RKV150 which will last till 31st December 2016, I hope that not just the discount offer but Keeway will reduce the price of all their models like Honda did for the bikers in Bangladesh.
To see the details of Keeway Bike prices in Bangladesh and the Keeway showroom addresses near you visit BikeBD.Com. Stay with us for more updated motorcycle news with our Facebook Fan Page & Do Subscribe to our Youtube Channel.
Read By Category:
You might also be interested in