Is it True? Kawasaki Ninja 125 & Z125 Available in BD
Published On 22-Jul-2019 09:54am , By Raihan Opu
Rumor or True? Kawasaki Ninja 125 & Z125 Going to be Available in BD this August 2019. Kawasaki Bangladesh is going to bring the most waited motorcycle in Bangladesh, which is Kawasaki Ninja 125 & Kawasaki Z125. These two motorcycles are the most anticipated bikes of the year!
Kawasaki is one of the fourth Japanese motorcycle brands who is officially started their journey in Bangladesh last year. They also participated in the last year Bike Show, where they show their dart and mini bikes. Last year they launched four motorcycles. Kawasaki D-tracker, Kawasaki KLX150BF, Kawasaki KSR Pro and Kawasaki Z125 Pro are those four motorcycles, After that, they also bring the Kawasaki KLX150L.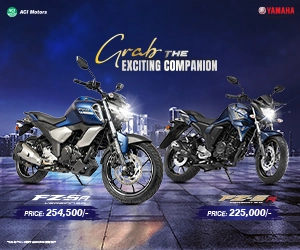 Kawasaki Ninja125 & Z125 Launching on August 2019
World wide Kawasaki is known for its higher capacity and stylish motorcycle. Right now Kawasaki has the fastest motorcycle in the world which is Kawasaki Ninja H2R. Ninja series is the flagship series of Kawasaki. Bangladesh has the engine capacity barrier; for this reason, the higher cc motorcycles are not allowed to import. But bikers really want to ride a Ninja in Bangladesh. So where is coming, Kawasaki, bringing the Kawasaki Ninja 125 & Kawasaki Z125.
Here both the motorcycles are 125cc. The Kawasaki Ninja 125 is sports model & Kawasaki Z125 is naked sports which the naked version of Ninja 125. Both of these motorcycles are fully featured with the iconic design, graphic and electronic features.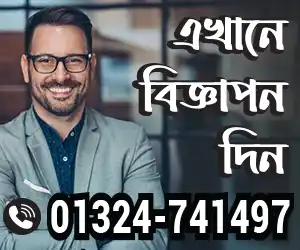 Kawasaki Ninja 125 is designed to be sports to rule the road. In design and looks its seems that its a copy of Ninja 250SL. So you can say that it has the DNA of a ninja but in small engine size.
In features, Ninja 125 and Z125 both are same. Both bikes share the same type of frame which Tubular Trellis Type frame. Both bikes share the same Single Cylinder, Four Stroke, Water Cooled Engine.
In Features, both have fully digital speedometer where it shows that speed, rpm, time, trip-meter and ABS signal shows in the dashboard. On the other feature, Ninja 125 & Z125 shares the same engine, frame, wheel, braking & suspension system.
Now both the attractively packed motorcycle will be available from 1st August 2019. It will be a game-changer for the Kawasaki Motorcycle in Bangladesh. So guys, let's see what the impact takes place in the motorcycle market of Bangladesh. Cheers!
Creating a value of life isn't easy. But creating life valuable is easy. So I tried to creating value and make an impact. I like to work in a team that is cooperative and helpful. I like to share my knowledge and skills for the betterment of the company. Always find out the opportunities and use in a proper way.
You might also be interested in