Inverted Suspension System - Upside Down USD Shock Absorber
Last updated on 16-Nov-2023 , By Ashik Mahmud
These days in the modern motorcycles Inverted Suspension Systems therefore Upside Down USD shock absorber are much frequent. It looks pretty gorgeous and of course has wide range of utility considering motorcycle type, purpose and manufacturer. Focusing this type of suspension system and utility we are here in discussion. Let's head in the detail.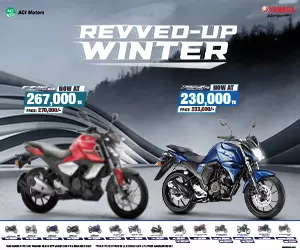 The inverted suspension system therefore upside down USD shock absorber is not a brand new story in the motorcycle technology. In construction it's quite a complex technology and comes with précised workmanship. But it was available earlier in the rear suspension system of the motorcycle with very simple and straight construction.
The motorcycle rear wheel suspension system is generally inverted type but that is mono tube type and that sealed completely. Coming to our today's discussion our focus is on the front wheel fork suspension system. In the front wheel the telescopic fork inverted shock absorbers are attractive and modern feature. Generally those are known as a USD shock absorbers in motorcycles.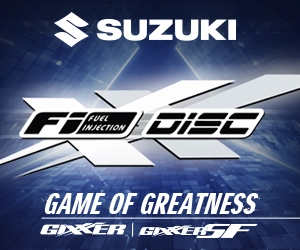 Inverted Suspension System - Upside Down USD Shock Absorber
Now the point what the inverted suspension system or the Upside Down USD shock absorber is? In basic its nothing only the whole unit fitted in reversed direction in a motorcycle fork. Here the whole suspension assembly is quite same in construction but enhanced to be fixed in reversed side.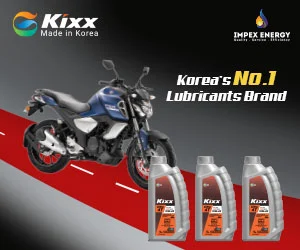 After the basic ergonomics of course there are many differences and options are available with inverted shock absorbers. Those widened the USD type suspension with various categories.
So the basic construction of inverted suspension is quite same like the Twin Tube Upright Telescopic Shock Absorbers. But the rest of are really complex in design and added with different features.
Hence modern inverted suspension system therefore Upside Down USD shock absorber is far more updated. Those come with more updated features than the regular upright type suspension system. So here are the utilities of the USD type suspension system which comes differently with different model and manufacturer.
See All The Available Brands of Motorcycles In Bangladesh Here
Proper Wight Distribution & Easy Handling
The most significant advantage of inverted suspension system therefore Upside Down USD shock absorber is proper weight distribution. In USD type suspension most of the weighed part remains upper side that fitted with triple tree clump or YOKE. So the lower part remains light and it helps the proper weight distribution of specific type or model of motorcycle.
Inverted suspension system allows keeping the front wheel light weighted. It helps easy and quick maneuvering of the steering even in high speed and in extreme situation. So it's a widely used feature in different type of sports motorcycle.
Due to multiple cylinder assembly and fluid layers the inverted type shock absorbers are quite rigid in character. It deals more smartly against the wobble. It keeps front wheel more stable in extreme corners, hard braking and chasing with extreme odd bumps. Hence it literary smarter than upright suspensions in terms of shock absorbing, rebounding, compressing and dumping.
See Nearest Motorcycle Showroom Addresses To You
Extended Utility with Longer Travel & Fatter Dimension
In USD suspension system longer travel feature is very easy possible. Here most of the weighted part attached with the YOKE hence longer sliding pipe never makes extra weight on wheel. Therefore it never hampers on motorcycle weight distribution and performance.
Inverted shock absorber easy to design with fatter diameter. In street sports bikes fatter diameter shock absorbers are needed as those can't be longer travel like the off road or dirt bike model. Hence managing this type of street sports bike inverted shock absorber is the best solution. Here due to fatter diameter of cylinder multiple cylinder and layer of fluid can be enhanced. Hence compressing, rebounding and dumping can be done so smartly.
See All Updated Motorcycle Prices Here
Easy Customization for Performance
Upside down suspension is also easy to customize for the stiffness or softness. It comes with adjustable feature with different models. So it can be customized the stiffness or softness just without disassembling the internal parts.
Due to complex of design USD shock absorbers are made with optimum level of efficiency. Quality materials used and high level of accuracy and adjustment is maintained here. Hence it comes with low maintenance and durable feature. Its maintenance schedule is not so frequent like the upright models. But of course its maintenance is not as easy as the conventional type is.
So readers, that's quite about the inverted suspension system therefore Upside Down USD shock absorber. You can see this type of suspension system comes with some premium feature than the conventional type suspension system. But of course it has its cost where conventional type suspension deals with the economical part. Whatsoever do continue your query and let us serve on those. Therefore stay safe and ride hard. Thank you all.
Read By Category:
Published by Ashik Mahmud
You might also be interested in