Installment Facilities of Suzuki Bike In Bangladesh
Published On 08-Jun-2015 06:05pm , By Shuvo
Few motorcycle companies allow their customers to buy motorcycles in installments, but they all are Chinese based motorcycles and in many ways they offer low quality products to the people of Bangladesh, but joy of joy when few months back Rancon Motorbike Ltd(Source), who are the manufacturer of Suzuki Bike in Bangladesh decided to give the riders of Bangladesh motorcycles in installments the whole biking community lived up.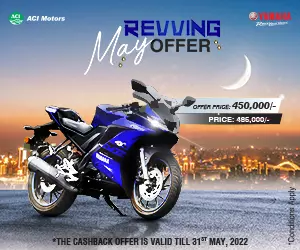 First of all let's look at their product line up, Suzuki are assembling 5 different models in Bangladesh. Their flagship product Suzuki Gixxer, which is storming the nation, it is one of the most sold 150cc motorcycles in the past 3 months in Bangladesh. The bike is stylish and it is giving Yamaha FZS a tough time on the road and yes in the sales figure as well.
Also Read: All Mahindra Motorcycle Price List 2017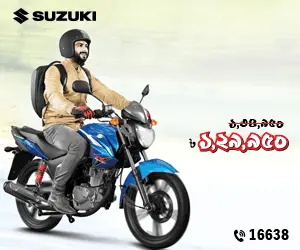 I was hanging out with my friends at Dhanmondi Lake once and believe it or not I have seen some 25+ Gixxer around the area in a space of 1 hour, yes maybe I have seen some bikes twice but still even if you roam around Dhaka city you will see that Gixxer is all over the place. This bike has caught the attention of the young generation by surprise as when you compare it with that of FZS, it gives more POWER & MILEAGE but still cost less than that of FZS.
Suzuki Hayate is one of the best 100-125cc bikes in Bangladesh, it is small but it is loaded with power and the mileage is quiet cool. The bike also looks good and despite having an 112cc engine it still have a very strong headlight for riding in the dark.
As good the sales are for Suzuki Gixxer it's an opposite story for Suzuki Slingshot, honestly speaking am still to see a Slingshot that is rolling on the road, the bike is so under power against the other 125cc machine that this bike stayed in the dark for a long time and I doubt that it will ever come out of it.
One of the most notable bike from Suzuki is the GS150R, on paper it looks boring and even when you see it you get the feeling that it is for people who are aged over 40., but I have followed this bike on many tours which included travelling the hill tracks of Chittagong and then throttling it for 24 hours on a trot covering 1150 km, a feat that only Honda CB Trigger and Lifan KP150 have officially covered on that particular day.
The bike has wonderful rear suspension, so even after having thin rear tyre and huge amount of weight you never feel BORING on this machine, yes there are some fault but despite everything I still think that the engine of GS150 is more refined then that of GIXXER. Suzuki also have a scooter in their pipeline and sadly we couldn't test it too much so we can't write anything about it.
Now come to the big question, how is Rancon Motorcycle giving Suzuki bikes in installments.
First you need to have a bank account in Eastern Bank Ltd, also you need to be a credit card holder in the same bank. You need to fill up a terms and conditions forms due to the bike loan and then you will be eligible to buy a bike in installments from Suzuki Motorcycle Bangladesh with the help of Eastern Bank Ltd.
Suppose you want to buy Suzuki Gixxer in installments, which has a MRP of 2,35,000 BDT, you have to pay 1,00,000 BDT as down payment or advance while the rest 1,35,000 BDT needed to be paid in installments in either 3 or 6 or 9 months depending on your bank situation,
whatever monthly installments you choose you need to make sure that you maintain that amount of money in your account around the months so that the bank can automatically cut down the installments from your account.
Read More>>Suzuki Gixxer SF Coming Soon
One of the biggest advantages for taking bike in installments from Eastern Bank Ltd that you don't need to pay any interest rate on it. Only Hayate and Gixxer are eligible for up to 9 months installments while Slingshot and Lets are eligible for 6 months only, sadly there are not installment facilities for GS150R which is a shame as I still think that Rancon Motorbike should also put their emphasis on this bike.
Below is the details of their installment plans also please contact their helpline for further information.
I really think that this is a revolution in the biking world in Bangladesh, many people over the years were asking us when will the bigger manufacturers come forward to help bikers so that they can buy motorcycle in installments & finally their prayers are answered.
See The Latest Suzuki Gixxer SF 155 Price & Spec
I also hope that other major manufacturers will come forward and live up the biking community in Bangladesh so that the bikers can buy bikes in easy installments, as the Bangladesh government was never helpful to us so it will be the bike manufacturer's responsibility to think about the bikers so that they get motivated.
Lets See the>> Suzuki Motorcycle Dealer List In Bangladesh
You might also be interested in