Imported Bikes In Bangladesh From Thailand & Indonesia - Should We Buy?
Published On 08-Dec-2016 06:58am , By Saleh
Imported Bikes In Bangladesh From Thailand & Indonesia – Should We Buy? That is the question is circulating around the head of many people since April 2016. So should one buy IMPORTED branded motorcycles or we should stick with the Indian made motorcycles??? It's a very long argument but here today I will let you know my part of the story!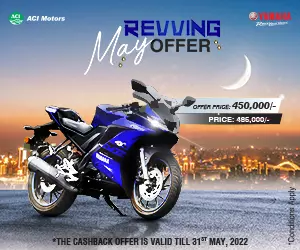 Currently we have 3 major Japanese manufacturer imported motorcycles in Bangladesh:
Honda: CBR150R with single headlamp (Thailand), 2016 CBR150R with double headlamp (Indonesia), CB150R Streetfire (Indonesia)
Yamaha: R15V2 (Thailand & Indonesia), M Slaz (Thailand), Xabre (Indonesia), Vixxion (Indonesia)
Kawasaki: KLX150, D Tracker150, Z125. (Thai)
Bangladesh motorcycle companies mostly rely on Indian market or China market, the 3 Japanese manufacturers in Bangladesh (Honda, Yamaha & Suzuki) all have their product line up connected to whatever bikes are manufactured in India. Honda is the only one that brings a bike from Vietnam (Wave Alpha) & Pakistan (CD80) but the rest of the lineup is based on the Indian motorcycle market.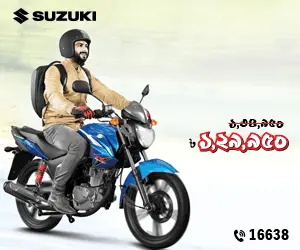 Motorcycle culture in Bangladesh grew a lot over the past 4 years, last year there have been around 180,000 (+-) bike sold in Bangladesh, these days for a young guy it is not just a commuter for work or his university but also a way of life style.
Most of the bikes we have in Bangladesh are commuting motorcycles; some of us want a sports bike, which in definition should have SPEED! For years we had Yamaha R15V2 & Honda CBR150R & due to engine displacement restriction regulation we don't have too much sports bike to play with. But there are some epic bikes that are manufactured in Indonesia & Thailand.
Indian domestic market is more about commuting then about sports! (150cc segments) so sadly they are not too focus to bring too many 150cc sports bike in their country but in Thailand & Indonesia it is a different story, just this year we have seen some great motorcycles from those two countries from the brand like Yamaha & Honda.
People in Bangladesh love to ride 150cc sports bike but because we are too depended on the Indian motorcycle product lineup & they don't have too many quality sports bike (150cc) so few of us are left with no choice to buy motorcycles from the importers who bring motorcycles from Thailand & Indonesia.
Honda CBR150R (India) had lots of criticism from the bikers for not been styling as Yamaha R15V2 but then this year they launched a brand new CBR150R in Indonesia but because that was not launched in India we Bangladeshi biker couldn't get it from Bangladesh Honda Pvt Ltd. Neither is the Motogp Edition colour scheme of Yamaha R15V2 from Thailand as it is not available in India.
So some of us are left with no choice to buy imported bikes of Yamaha & Honda which are bought from Thailand & Indonesia but we all want the latest upgraded and colour scheme to play with on the tarmac, but there are few issues with these type of imported bikes:
Advantages of Buying Imported Bikes in Bangladesh
You get to own some exclusive sports bike (M Slaz, 2016 CBR150R, Streetfire)
Most of the bikes are not available in Indian market.
Unique colours for the bikes (R15V2 Motogp edition a 1st favourite among bikers)
Many other different colour options which are not in the Indian version
There are some off road bikes from Kawasaki which are not available in India.
In terms of quality they are some of the best in the Asia
Disadvantages of Buying Imported Bikes in Bangladesh
Because these are unique bikes and comes in small quantity so way too overpriced.
Importers don't give any warranty with the bikes.
You won't get instant spare parts, but some importers will arrange you the spare parts but it will cost a lot and waiting period is too long.
Imported Bikes in Bangladesh - My Personal Opinion
For most of my life I wanted to own a NAKED SPORTS bike & Honda Streetfire was on top of my shopping list. It was back in October 2015 that Bangladesh Honda Pvt Ltd said to us that they will launch Honda CB150R Streetfire in Bangladesh within February 2016 but sadly it didn't came at that moment and for me with a budget 3.5 lac I couldn't effort a CBR150R so I left with no options but to buy it from an importer in June of this year.
Still over a year since their announcement they still haven't launched Streetfire in Bangladesh! So there are people are like me who wants something exclusive but sadly the local Japanese companies are not bringing them.
It will be my warm request to them Yamaha Honda & Suzuki to bring motorcycles not only from India but also exclusive sports bikes from Thailand & Indonesia & I surely believes that the Bangladeshi customers will grant them.
You might also be interested in