Finally Honda CBR150R 2016 Launch In Bangladesh
Published On 09-Jun-2016 06:40am , By Zahidul
Honda CBR150R 2016 is launch in Bangladesh by Hafsa Mart before there previously announced launching date(15.06.16). They unofficially reveal the bike to us today, it is expected that the bikers who pre- booked the bike will get delivery starting next week. After Yamaha M Slaz this is the most anticipated performance bike that landed in Bangladesh before landing in India, Pakistan or Sri Lanka.
_x000D_ _x000D_
_x000D_ _x000D_ _x000D_ [caption id="attachment_14206" align="aligncenter" width="640"]
BikeBD Founder Suvro Sen With His New Honda CBR150R 2016[/caption]_x000D_
Hafsa Mart is a well known importer in Bangladesh. They gave us the first taste of Thailand version of Yamaha R15 V2 & Honda CBR150R during this time we found the quality difference of Thai products which happened to be a touch better than that of the Indian counterpart.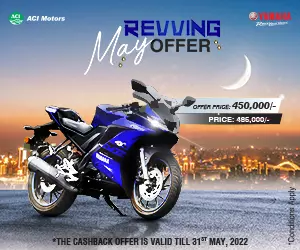 _x000D_
_x000D_
We also got the first taste of Yamaha FZ150i, a bike which we reviewed on our site & which is also my most favourite. We also saw Yamaha Xabre and 2015 Honda CBR150R (duel headlight) from Indonesia.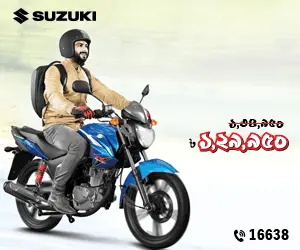 _x000D_
_x000D_
2016 Honda CBR150R is a game changer, the bike was launched in Indonesia few months back & right from the word go it was a hot cake among the bikers in Bangladesh. Honda went away from boring design and went for an absolute different thing. Through the engine power is lesser then that of current Indian version (single headlight) but overall it will stand side by side with the ultra gorgeous Yamaha R15 V2.
_x000D_
_x000D_
We can confirm that the bikes came in closed wooden box to avoid any external damage; hence the number of quantity of bikes per container is lesser so the price of the bikes went higher for Hafsa Mart.
_x000D_
_x000D_
Currently all the bikes that are imported are sold out but if you want to buy this brand new Honda CBR15R 2016 then click the link below and book your bike which is expected to come sometimes after Eid.
_x000D_ [embed]https://www.youtube.com/watch?v=DQm4vndD50o[/embed]_x000D_
_x000D_
With the purchase of every bike it is noted that the company won't provide any warranty or support of after sales service or even spare parts. So if you buy the bike you better make sure you take proper care of it.
_x000D_
_x000D_ _x000D_
The bikes have these following features
_x000D_
_x000D_
Upgrade engine with less power and more torque
_x000D_
Engine gives out 16.9Â BHP & 13.7 NM of Torque.
_x000D_
New aggressively looking duel front headlight.
_x000D_
Split seat and the rear end is upper this time like R15 V2.
_x000D_
The swing arm is lengthening by 13 mm.
_x000D_
Engine is now tilted forward by 40 degree for better weight distribution.
_x000D_
The front fairing is lower for better aerodynamic, increasing speed and mileage.
_x000D_
New LCD Digital instrument cluster.
_x000D_
New full LED headlight.
_x000D_
Compression ratio is now 11.3:1.
_x000D_
The bike now weights 135 kg.
_x000D_
Fuel tank capacity gone down to 12 litres.
_x000D_
New alloy wheels.
_x000D_
New exhaust systems.
_x000D_
New & better quality switch gears.
_x000D_
Handle bars are lowered for sportier seating position.
_x000D_
Suspension as like the old version.
_x000D_
Still no engine kill switch installed in the bike.
_x000D_
The colors are now rich and more gorgeous.
_x000D_
_x000D_
_x000D_
Honda CBR150R 2016 Specifications
_x000D_
_x000D_ _x000D_ _x000D_
Type
_x000D_
All New Honda CBR150R
_x000D_ _x000D_ _x000D_
dimension
_x000D_
_x000D_ _x000D_ _x000D_
Length x width x height
_x000D_
1,983 x 694 x 1,038 mm
_x000D_ _x000D_ _x000D_
Distance Axis Wheels
_x000D_
1,311 mm
_x000D_ _x000D_ _x000D_
Lowest distance to the ground
_x000D_
166 mm
_x000D_ _x000D_ _x000D_
empty weight
_x000D_
135 Kg
_x000D_ _x000D_ _x000D_
The capacity of the fuel tank
_x000D_
12 liter
_x000D_ _x000D_ _x000D_
framework
_x000D_
_x000D_ _x000D_ _x000D_
framework
_x000D_
Diamond (truss) frame
_x000D_ _x000D_ _x000D_
Type front suspension
_x000D_
telescopic
_x000D_ _x000D_ _x000D_
Type of rear suspension
_x000D_
With a single swing arm suspension system (Pro-Link)
_x000D_ _x000D_ _x000D_
Front Tire Size
_x000D_
100 / 80-17 52P (tubeless)
_x000D_ _x000D_ _x000D_
Rear Tire Size
_x000D_
130 / 70-17 62P (tubeless)
_x000D_ _x000D_ _x000D_
brakes Front
_x000D_
Hydraulic disc
_x000D_ _x000D_ _x000D_
brakes Rear
_x000D_
Hydraulic disc
_x000D_ _x000D_ _x000D_
Machine
_x000D_
_x000D_ _x000D_ _x000D_
machine
_x000D_
4 stroke DOHC 4 – valve
_x000D_ _x000D_ _x000D_
Class
_x000D_
150 cc
_x000D_ _x000D_ _x000D_
volume Step
_x000D_
149.16 cc
_x000D_ _x000D_ _x000D_
Bore x Stroke
_x000D_
57.3 x 57.8 mm
_x000D_ _x000D_ _x000D_
comparison Compression
_x000D_
11.3: 1
_x000D_ _x000D_ _x000D_
Maximum power
_x000D_
12.6 kW (17.1 PS / 9000 rpm)
_x000D_ _x000D_ _x000D_
Maximum torque
_x000D_
13.7 Nm (1.40 kgf.m / 7,000 rpm)
_x000D_ _x000D_ _x000D_
Machine Lubricant Oil Capacity
_x000D_
1.1
_x000D_ _x000D_ _x000D_
Clutch Type
_x000D_
wet
_x000D_ _x000D_ _x000D_
Type Transmsi
_x000D_
Manual, 6-speed
_x000D_ _x000D_ _x000D_
Gear shift pattern
_x000D_
1-N-2-3-4-5-6
_x000D_ _x000D_ _x000D_
Type Starter
_x000D_
electrical
_x000D_ _x000D_ _x000D_
Electrical
_x000D_
_x000D_ _x000D_ _x000D_
Battery Type
_x000D_
MF Wet 12V 5Ah
_x000D_ _x000D_ _x000D_
plug
_x000D_
NGK MR9C-9N or ND U27EPR-N9
_x000D_ _x000D_ _x000D_
Ignition
_x000D_
_x000D_

full Transisterized

_x000D_
_x000D_ _x000D_ _x000D_
_x000D_
Showroom
_x000D_
Hafsa Mart
_x000D_ _x000D_
Hotline No:
 
01783-860511
You might also be interested in