How I Make MySelf As A Racer
Published On 01-Apr-2013 06:02pm , By Shuvo
Hello every one, My name Tushar, You can call me as a AbuCar/CarBoy. Actually its my surname which is given by my one of best friend, When I was 17 years old, First of all I Love Cars, I Love Speed from the beginning of my life, Even I like History I like Tradition to ability to compare from previewers sports people, that's why I chose Auto Racing world because of I am passionate about it and I believe I can do it too…
_x000D_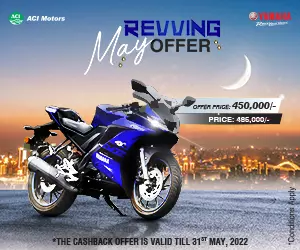 _x000D_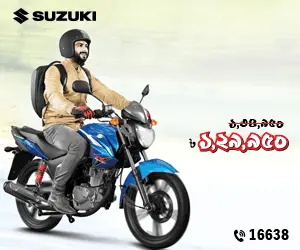 In 2002 when I watched the Silverstone grand prix race which was won by Formula 1 legend Michael Schumacher I was having a feeling in my stomach when I saw the prize giving program. I was just Wondering and felt that I wish I will be there, then I started dreaming which is not only for my personally even also I promise myself that one day I will be there and I take my national flag o to prove, yes Bangladesh also can Do it too. I am also a Biker,MotoGP Fan & Velintino Rossi is my favorite Biker.
_x000D_
_x000D_
As I believe every sports people are like a soldier maybe we don't have the weapon like AK47 or Shotgun or Bomb but we have 1 and only 1 weapon which is like Nuclear Weapon and that's enough, Do you have any idea what is that? Its our national Flag, when I take a look at our flag it such a refilling my Hope, recharging my motivation like
Boost and Accelerating my confidence like 1000 BHP….
_x000D_
_x000D_
Earlier of my life when I was 13-16 years old my hobby was collecting Automobile Magazine specially "Autoline' BD". Some day some how I heard lot of thing about 2 Automotive passion able person those are "Nijamuddin Aowlia lipu" and "Mitsubishi Family Mr. Ali". After that I realize my self if they can do it of course I can do it too…I admit in Automobile Engineering course which is completed in 2011, By my racing passion I attended "World Cyber Game Bangladesh '07" as my performance result was Failed, that's the turning point of my life, then I decide on the spot from my broken hope and committed my self (you guys playing fake track fake race fake car…one day I'm Tushar will show you all Real Track, Real Race, Real Car and be a Real Champion )
_x000D_
_x000D_
Then end of '07 I found a racing institute and competition which were in Tamil Nadu, India by searching Google. As well as I went to Chennai for creating my racing career in January '08. According to the location address I went there but they change there location just before my mission ...then I failed again …but I didn't give up.
_x000D_
On my leisure time I love to drawing, scratching and designing car, I make 3 Car Model those are my won design and its quietly out of far of you imaginations. Last year I show it to www.carbodydesign.com and the admin of this famous car designing web pages inspire me personally.
_x000D_
_x000D_
In 2010 …I attended monthly Go Kart Competition Of Fantasy Kingdom, Where I gain 3rd Position from 11 participator as a 2nd Runner-up!
_x000D_
_x000D_
In 2011 …that's another turning point of my life, I take the position of 1st from 150 participator all over Bangladesh as a Champion which is titled by "Speed Racing Go Kart Track Master" it seems like I'm going to Touch My Dream.
_x000D_
_x000D_
Formula 4: Just in 19 October of 2011 I was searching "Formula racing series competition near Bangladesh" by Google, as result it showing me "16 JK Tyre National Formula 4 Racing Competition in India by FMSCI" then I open official page of Federation Motor Sports Club of India (FMSCI). When I saw the email id for contact them I didn't wait and quickly send a email to admit panel written by my Automotive Dream and my Racing passion like CV. Such as when I dreaming about it, how much I knew about racing, why about racing career and of course How much important this racing for me n my Bangladesh Next Generations. After few Hour senior advisor of FMSCI Mr. Rajan Syal give me a personal reply me to talk to him. After get his cell number, i called him quickly and explaining everything shortly and that time he reply me "tushar tushar wait wait, I understand your  feelings, I think you are totally mad about racing, well I will help you as well as my possible I can, but you have to be wait with patients and don't be excited and of course hang on you will make it. "
_x000D_
_x000D_
 After 1 week he call me and give me helpful information about this Stuff step by step, such as at first to collect "International Driving License ", then contact Racing Instructor Mr. Akbar Ebrahim for terms & regulation according for racing required Performance, that's why I have to send again my bio data for my Racing Experience Prove. Then I have to contact Principle of MECO Motorsports Mr. Rashid Khan, he told me that "at first you have to training and qualified for Formula 4 " because of here are lot of difference between Go Kart Formula 4 series such as Mentally & physically F4 is much more demanding in that case you can learn lot about the art of racing which includes how to brake late for corner, how to feed power to the back wheel on a corner, how to tackle the G forces, & most important of all how can you overtake & defend your position from other racer.
_x000D_
The schedule was held in 27-28-29 January of '12, thanks to my Almighty Allah for giving the opportunity by my father's financially support which is very important parts for my Dream.
_x000D_
_x000D_
 After couple Of Month I awarded by Bangladesh Sports Council and Bangladesh culture foundation present
_x000D_
"Bangladesh Sports Award 2011" as a Best Young Achiever Male for Go Kart Racing.
_x000D_
 Race Driver:
_x000D_
Name: Md. Mahfujur Rahman Tushar
_x000D_
Nationality: Bangladesh
_x000D_
Place Of Birth: Dhaka
_x000D_
Date of Birth: 04/12/1988
_x000D_
Go Kart: N/A
_x000D_
Formula 4: N/A
_x000D_
Â
_x000D_
Race Information:
_x000D_
Titled: JK Tyre National Racing Championship
_x000D_
Type: Single Seat Open Wheel Class
_x000D_
Racing Team: Dark Don Racing
_x000D_
Technical Partner: MECO Motorsports
_x000D_
Venue: Kari Motor Speedway, Madras Motor Sports & Buddh International Circuit
_x000D_
Organized by: Madras motor Sports Club
_x000D_
Approved by: Federation Motor Sports Club Of India
_x000D_
Also: ASN, FIA and FIM
_x000D_
Race Car :
_x000D_
Manufacturer: Super Speeds (A division of L.G.Balakrishnan Brothers)
_x000D_
Engine: 1.3-1.6 liter Suzuki Swift
_x000D_
Power: In the range of 100-120 BHP (70 to 89 kW).
_x000D_
Chassis: Space frame Monocoque with FRP
_x000D_
Top Speed: 200 km/h!
_x000D_
That's all about how i make myself as a racer. Hope BikeBD readers will enjoy to read my experience & i will glad to hear from you about my experience.
_x000D_
ABU CAR in Facebook
You might also be interested in