Honda XR150L Feature Review Expand Your Horizon
Published On 11-Feb-2020 09:05am , By Raihan Opu
Honda XR150L is the small capacity farm bike that comes with all street legal and dual sports features. Accordingly, the motorcycle earned enormous popularity in the economic all-terrain motorcycling community. So, here is the Honda XR150L Feature Review covering the intact image of the nice commuter.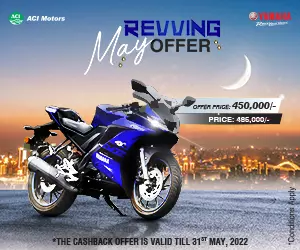 Honda XR150L – Overview
The series Honda XR is the legendary off-road motorcycle series that produces different capacities of four-stroke dual-sport motorcycles. The series is dedicated to producing motorcycles with economic but competitive all terrain features. Hence, achieving from another legendary series Honda XL, it revealed in 1985 releasing the first XR100R.
The series Honda XR manufactures different capacity of motorcycles covering from 50cc to 650cc. The models are most of air-cooled and carbureted but few come with oil-cooling systems. Whatsoever, the series is available in two sub-categories under the suffix R & L. The R series is designed for competition purposes and L comes with all street legal features.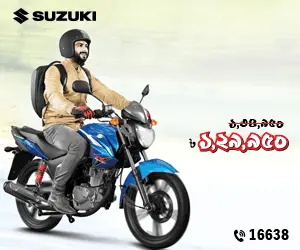 Here the Honda XR150L is quite a newcomer in the XR series that released in 2014. The model retrieved from and replaced the predecessor XR125L which continued its journey from 2003 carrying the Honda CG125 engine. Hence being a new release the XR150L is more featured, sporty and updated though it's a complete farm bike.
Honda XR150L – Trail Oriented Dualsport Aesthetics
The Honda XR150L is simply a dual-sport motorcycle somewhere is also known as farm bike. Hence, the motorcycle is equally capable to ride both on off-road and regular streets. Accordingly, the machine is fully featured with all the street-legal features and facilities.
In the ergonomics, it comes with trail-oriented common off-road ergonomics. Furthermore, it enhanced with comfortable touring and carrying capacities. So it's not solid dirt or nor a street bike but obviously designed in the middle that is dual-sport.
The motorcycle is naked that profiled with a semi-naked frame, compact bikini panel, and raised wheel fenders. The distance from the wheel and the fender are significant and the suspension travel is the same. Hence, the exhaust is also mounted high that aligned horizontal with the tail.
The motorcycle is pretty iconic from the front as it shadowed from the bigger XR's or copied the CRF's. Hence, the headlamp assembly over the raised front fender is quite a clone of CRF250L or CRF150L. So, it's eye-catching, bright and grabs the attraction at first sight. Whatsoever, the ODO is very simple and compact with all analog & limited gauges.
Coming next to the fuel tank, it's bigger than the regular dirt bikes but comes with sporty and compact dirt-fenders. Here the seat is a single-piece unit that is larger, wider and designed with comfortable curves. At the last, the tail is also compact with lighter fender along with sharp tail-lamp, blinker and heavy luggage rake.
So, altogether the Honda XR150L is garmented with very decent looking sporty exteriors. At a glance, it's a nice looking off-road-oriented all-terrain bike. It looks decent, sporty, and the design featured solely dedicated to its purposes.
Honda XR150L – Frame, Wheel, Brake & Suspension System
The Honda XR150L is a light weighted small capacity motorcycle. It designed to serve anywhere in our daily life purposes therefore all-terrain commuting is the core focus. Hence, the frame is a steel tube semi-double cradle frame. It allowed a compact profile ensuring lower saddle and higher ground clearances.
Furthermore, the steel-tube frame provides maximum stability in off-road and on-road situations. Accordingly, the cradle frame also capable to tackle further vibrations and provides smoother riding experiences.
The wheels of the XR150L are sized for its all-terrain riding competencies. Hence, it's not serious dirt focused or not solid-street oriented. Again, considering entry-level user situations it carefully profiled friendly for common height peoples.
So, here the wheels are 19-inch in front and 17-inch at the rear. The wheels are tube type spoke wheel where they are fitted with steel rim and dual-sport tires. So they are dedicated to deal with every commuting situation in any terrain that related anywhere with our daily life.
In the braking system, the XR150L comes with a hydraulic disk braking system in its front wheel. Here the rear setup is conventional drum type. It also comes with an upright telescopic fork suspension system in front and the rear one is mono.
Hence front suspension inner barrels are protected with a flexible rubber guide for mud and dirt protection. At the rear, it's also protected and further, the setup stiffness is adjustable with five steps.
Coming to the suspension characteristics, both the front and rear units are longer travel suspension. Hence respectively, it 180mm in front and 150mm at the rear. So you can see the motorcycle is duly featured to its purposes with its frame, wheel, brake, and suspension system.
Honda XR150L – Riding & Handling Feature
The Honda XR150L is a very user-friendly motorcycle with its entire body dimension, handling and controlling features. The motorcycle is nimble with lighter weight, compact body profile, lower saddle, and wider neck maneuvering angle. Furthermore, the capable wheel, brake, and suspension system also enhanced the compatibility to deal with all-terrain circumstances.
The riding ergonomics of the XR150L is fully upright with upright seating, handlebar and other controlling lever positions. Here pillion seating arrangement is widely featured with a comfortable wider seat. It supported a heavy carrier and comfortable position of footpegs. Accordingly, carrying household goods or luggage also is easy with XR150L as it's a full-featured farm bike.
Furthermore, the XR150L is an all-terrain and full street-legal motorcycle. So, riding anywhere anytime is easy, comfortable and widely encouraged. Accordingly, the motorcycle can be used in a different situation, in different region life standards, and socio-economic conditions.
Honda XR150L – Engine Feature & Performances
The Honda XR150L was launched replacing the older XR125L with a bigger displacement engine and enhanced mechanical features. Hence, the engine is 149.2cc air-cooled, single-cylinder, four-stroke, OHC 2-valve engine that is mechanically an upgrade from the predecessor XR125L.
The XR150L engine features 57.3mm/57.8mm square displacement, offset crankshaft, roller rocker, redesigned balancer, and lighter piston. The oil circulation channel inside the engine also redesigned for better cooling and efficient lubrication. Hence, the motor got low maintenance characteristics and reliability, durability increased to a significant level.
The new XR150L engine is more refined with modern emission standard and it provides smoother performance within its range. The fuel economy of the motorcycle also leveled on a comfortable level. Hence, this bulletproof engine already has tested worldwide in various Honda models. So the performance is qualified.
Whatsoever, with 9.5:1 compression the 2019 model engine produces the maximum power of 11.7HP and torque of 12.1NM. Here we should mention that the power and torque figure is little variable due to different region environmental regulations and available gasoline types.
Hence, coming to the rests the engine is featured with CDI ignition and carburetor fuel feeding system. The final drive operated through return type 5-speed gearbox and starting system featured both with electric and kick starter. So you can see the XR150L fully featured with convenient modern feature and characteristics.
2019 Honda XR150L – Specification & Dimensions
Specification
Honda XR150L
Engine
Single Cylinder, Four Stroke, Air Cooled, OHC 2-Valve Engine
Displacement
149.2cc
Bore x Stroke
57.3mm x 57.8mm
Valve System
OHC, 2 Valve
Compression Ratio
9.5:1
Maximum Power
11.7HP (8.7kW) @8,000RPM
Maximum Torque
12.1Nm(1.27 kgf.m) @6,000RPM
Fuel Supply
Carburator
Ignition
CDI
Starting Method
Kick & Electric
Clutch Type
Wet, Multiple-Disc
Lubrication
Wet Sump
Transmission
5-Speed; 1-N-2-3-4-5
Dimension
Frame Type
Semi-Double Cradle Frame
Dimension (LxWxH)
2,100mm x 820mm x 1,126mm
Wheelbase
1,360mm
Ground Clearance
245mm
Saddle Height
825mm
Weight
129Kg (Dry: 122Kg)
Fuel Capacity
12 Liters
Engine Oil
1.0 Liters
Wheel, Brake & Suspension
Suspension (Front/Rear)
Telescopic Fork Suspension, 180mm Travel / Mono Suspension, 150mm Travel
Brake system (Front/Rear)
240mm Hydraulic Disk / 130mm Drum Brake
Tire size (Front / Rear)
Front: 90/90-19 M/C 52P Rear: 110/90-17 M/C 60P Both Tube Type


Battery
12V-5Ah, MF
Headlamp
35W, 12V Bulb
Speedometer
Analog
*All the specifications are subject to change upon company rules, policy, offer & promotion. BikeBD is not liable for the changes.
Honda XR150L Feature Review – Expand Your Horizon
So readers, after the detailed discussion on the features you can see the Honda XR150L is a nice dual terrain motorcycle. It featured to be a nice machine to serve at your daily purposes wherever you live in the city or in rural.
Furthermore, riding roaming and weekend hiking in the unpredictable terrains widely encouraged with the machine. And this is the Honda XR150L, the all-purpose machine which literally can expand your horizon!
To see the details Honda Bike price in Bangladesh and Honda showroom near you visit BikeBD.Com. Stay with us for more update motorcycle news.
You might also be interested in