Honda Livo 110cc 2000 KM User Review - Nazmun Hasan Nipun
Published On 13-Jul-2020 09:45am , By Arif Raihan Opu
Hi! I'm Nazmun Hasan Nipun. My home is Bagerhat. But now I have to stay in Noakhali due to my job. Now I will share with you some things after riding 2,000 km with my used Honda Livo 110cc 2019 model bike.
Honda Livo 110cc 2000 KM User Review - Nazmun Hasan Nipun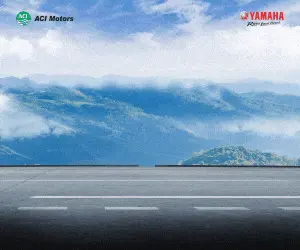 My interest in bikes started at a very young age. As a child, I used to have the opportunity to visit my aunt's house in Khulna after summer vacations and annual exams in every class. My uncle used to bring me from Bagerhat to Khulna on his Hero Honda CB 100 motorcycle. That journey was a complete thrill for me as a child. As the day progressed, so did my interest in bikes.
I used to look with fascinated eyes when someone was riding a bike on the road. I never asked anyone for a bike to learn to ride. I took the first bike in my life In 2012, one of my younger brothers' bikes. That was the TVS Apache RTR 150. I started with the first self in the field. I grabbed the clutch and put the bike in first gear from neutral gear. Slowly I let go of the clutch and increased the throttle and the bike started moving. It's an extraordinary feeling that can't be explained.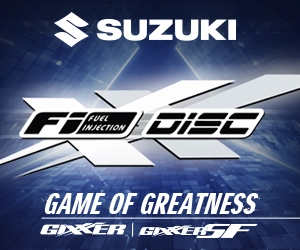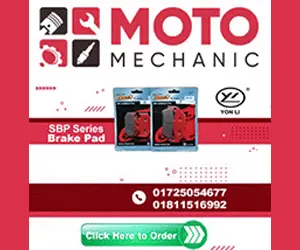 I had a dream of owning a bike but the dream of the lower middle class remained a dream. Gradually a lot of time passed. I entered my career but my interest in bikes did not diminish at all. Being a government engineer, I got a government bike. Honda CDI, two-stroke engine. I used to run it with absolute compassion. But that was in 1983, wasted two or three times a week. That's when I thought I would buy a bike myself. My wife saw my interest in bikes and took out all her life savings and said let's buy a bike.
Then I started thinking about which bike would be better for me. I needed a bike with good mileage and a low price. Like everyone else, I had a lot of confidence and love for the Honda brand. After seeing the stylish look, Power Full 110cc engine, and good user reviews on the BikeBD blog, I decided to buy this bike. The day before I bought the bike, I took my wife to the Honda Gallery in Noakhali.
I have a test ride with Honda Livo. It was amazing to see the smoothness of the bike. My wife also liked the bike very much. He chose the color gray Axin metallic color. The price of the bike is 1 lakh 9 thousand 990 TK(of course if you take drum brake instead of disc brake, the price will be less by ten thousand TK).
After finishing the office the next day, in the evening I went to the Honda Gallery showroom with my sub-divisional engineer sir and a sub-assistant engineer brother. I got the bike in a while after completing the necessary work. As soon as I put my hand on the handle of my bike, an extraordinary feeling came down my body. I quickly rode the bike and came home. I rode the bike with my wife and mother for a while. From then on, my path with Honda Livo started. The smoothness of the bike fascinates me as the days go by.
Features of the Honda Livo 110cc bike-
110 cc powerful power full engine
Tubeless tires
Disc brakes of 240 mm
6.5-liter fuel tank
Both tire sizes are 100-80-18
Corning angle 45 degrees
Honda Livo 110cc - Handling and controlling- The control of the bike is very good. Gear shifting is smooth enough. The wheel slips a few times while driving at first due to the thin wheels. After keeping the tire pressure according to the manual, I got used to practicing on the empty road and how to brake it. I noticed that all the brands of 100/110 cc bikes have thinner wheels. If the wheel is thick, the mileage will decrease. If you practice braking in the ratio of 65% for the front brake to 25% for the rear, hopefully, there will be no more problems. The front hydraulic brakes are quite good.
Honda Livo 110cc - Seating position and riding- Its ground clearance is quite good. 160 millimeters, which is a speed breaker no matter how high the bike will never rub on the road. My height is 5 feet 7 inches. My legs can't be kept flat on either side of the bike. But I am not having any problem with it. But for those whose height is less than that, it is better to check the bike and buy it.
Honda Livo 110cc - Mileage- My bike has running 2000 kilometers. So far I am getting 65+ km per liter mileage. Good mileage can be obtained by keeping the bike in fourth gear and driving it in the economy range. But whichever way you drive, the Honda Livo will get 50 miles, at least in my case. However, if you want to get good mileage, you have to change the engine oil regularly. I use Honda Engine Oil relying on Honda Researchers.
Honda Livo 110cc 2019 Edition First Impression Review
Bike maintenance- Bikes I wipe well twice a week regularly. I wash the bike with shampoo once a month. I lube the bike chain every month. I use a Motul chain lobe to make a chain lube. I do the engine oil change myself. I do the bike wash myself. I haven't read any major issues yet. Since the break-in period of the bike is not over yet, I have not checked the top speed yet. I haven't picked up speed above 60 yet. However, the acceleration of the bike is very smooth. The suspension of the bike is very good on the normal road but there is a little problem on a very broken road.
some good aspect of this bike-
The front disc brakes are very good.
Acceleration is very smooth.
There is no vibration.
Tubeless tires and stylish look that make the bike unique.
Corning angle is 45 degrees which are ideal for walking in jams.
some bad aspect of this bike-
Stock headlights give little light at low speeds.
The suspension does not work well on very broken roads.
It would have been better if the capacity of the fuel tank was a little higher.
The rear stock tires are quite thin which does not match the look of the bike.
It would have been nice to have another gear.
I am quite satisfied with the Honda Livo 110. A good bike on a low budget. This was my proprietary review after a 2,000 km ride. Thanks for reading the review.
Written By - Nazmun Hasan Nipun
Published by Arif Raihan Opu
Creating a value of life isn't easy. But creating life valuable is easy. So I tried to creating value and make an impact. I like to work in a team that is cooperative and helpful. I like to share my knowledge and skills for the betterment of the company. Always find out the opportunities and use in a proper way.
You might also be interested in