Beginning Of New Era !!! Honda Inaugurates New Motorcycle Factory In Bangladesh
Published On 11-Nov-2018 04:17pm , By Ashik Mahmud
Bangladesh Honda Pvt Ltd officially inaugurated Bangladesh Honda Motorcycle Manufacturing Factory in Bangladesh. This is a historic moment for the motorcycle industry in Bangladesh. The new Honda Factory is situated at Abdul Momen Economic Zone, Gazaria, Munshiganj, Bangladesh.
Beginning Of New Era !!! Honda Inaugurates New Motorcycle Factory In Bangladesh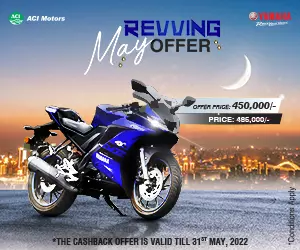 Honda is one of the largest motorcycle manufacturer in the world. Other then motorcycles Honda also builds cars, robots, generators, and airplanes. BHL is a joint venture between Honda (Japan) which owns 70% of the share while Bangladesh Steel & Engineering Corporation owns the rest 30% of the share. Honda was incorporated in Bangladesh on December 4th, 2012. The first commercial production was started from November 1st, 2013 with the symbol of Honda two-wheelers the ' WINGS'. At first, Honda will manufacture Honda Dream Neo in Bangladesh. Honda Factory Inauguration program was started at 10:30 AM by receiving the media and other guests. In this program the following chief guest was present : Mr. Amir Hossain Amu, Member of Parliament and Minister, Ministry of Industries; Mr. Saber Hossain Chowdhury, Member of Parliament and Honorary President, Inter-Parliament Union (IPU); Mr. Mrinal Kanti Das, Member of Parliament for Munshiganj-3; Mr. Paban Chowdhury, Executive Chairman of Bangladesh Economic Zones Authority (BEZA), Mr. Mizanur Rahman, Additional Secretary, Chairman- Board of Directors', Bangladesh Honda Private Limited and Chairman Bangladesh Steel and Engineering Corporation; as well as His Excellency Hiroyasu Izumi, Ambassador Extraordinary and Plenipotentiary of Japan to Bangladesh. Representatives from Honda were Mr. Yoshi Yamane, Senior Managing Director and Chief Officer for Production Operations of Honda Motor Co., Ltd.; Mr. Noriaki Abe, Operating Officer and Chief Officer for Motorcycle Operations of Honda Motor Co., Ltd.; Mr. Masayuki Igarashi, Operating Officer and Chief Officer for Asia & Oceania Regional Operations of Honda Motor Co., Ltd., and President & CEO of Asian Honda Motor Co., Ltd. and Mr. Yuichiro Ishii, Managing Director, and CEO of Bangladesh Honda Private Limited.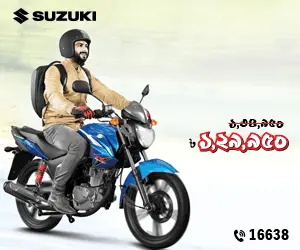 Honda is expanding their motorcycle business in Bangladesh to deliver products that meet customer's needs for the growing market. The company has relocated its factory from Gazipur to the new location in Munshiganj. Honda has invested around 2.3 billion BDT on buildings, facilities & land area of 25 acres for this new factory. The factory was completed after a year later since the groundbreaking ceremony back on 5th November 2017. Initially, 100,000 bikes will produce per year and then around 200,000 by 2021. The current factory only occupies one-third of the allocated property and will be expanded when the demand of Honda motorcycles will increase in Bangladesh. The new factory will introduce welding & painting sections for localization with technical support from Honda Motor in Japan. Initially, BHL will localize the body frame and swing arm and then gradually expand localization to other parts assembled at the new factory.
Mr. Yoshi Yamane, Senior Managing Director and Chief Officer for Production Operations of Honda Motor Co., Ltd., said, "Honda's 2030 Vision states 'Serve people worldwide with the joy of expanding their life's potential' and 'Lead the advancement of mobility and enable people everywhere in the world to improve their daily lives.' The inauguration of the new factory demonstrates one of the most important initiatives to realize this 2030 Vision. Bangladesh Honda will aim to develop further by providing reliable, quality products from this new factory." Mr. Yuichiro Ishii, Managing Director and CEO of BHL, said "As the leading motorcycle manufacturer, and with the guidance and expertise of Honda Motor in Japan, we believe that the motorcycle industry will expand and contribute to the national economy by generating more employment, developing a skilled workforce, transferring technology, encouraging the growth of a parts supplier industry, and attracting more direct foreign investment."
Program started with recitation from Holy Quran, then there was a speech from chief guest and the CEO of BHL Mr. Yuichiro Ishii & other chief guests from the event. The Mr. Amir Hosssain Amu MP inaugurated the Honda Motorcycle factory and BHL handed the key of the first production Honda Dream Neo to Mr. Amir Hossain Amu. Then VIP guests made a factory tour, sadly due to restriction we couldn't take any photo or video inside the factory but we hope in the near future BHL will give us an opportunity to make a factory tour of how they make a motorcycle from scratch. Some of the dealers of BHL were also present & we managed to take an exclusive interview with Mr. Mostafizur Rashid (MD of Wings BD Ltd).
At the start, BHL will manufacture Honda Dream Neo in Bangladesh. Then later they will manufacture Honda Livo. After manufacturing 110cc segment Honda will move to manufacture 125cc segment & finally they will manufacture 150 -165 cc motorcycles. We are not sure about the time period of then they will do a full manufacturing of the full line up but with due time we will inform the bikers of Bangladesh. Honda is a motorcycle company which started it's journey back in 1948. Last year Honda became the number 1 motorcycle brand in the world. It sold 1.9 billion bikes worldwide in 130 countries. Currently, they have a product line up of 6 motorcycles, 1 moped & one scooter.
We are hoping that with the addition of a brand new factory Honda will soon launch some exclusive bikes in Bangladesh in the year 2019. Also, the market size of Bangladesh will be growing and the price of Honda motorcycles will also decrease after the Inauguration of Honda motorcycle factory in Bangladesh.
Published by Ashik Mahmud
You might also be interested in