Buy Honda Bike In installment At Dhaka, Bangladesh
Published On 31-Oct-2015 04:39pm , By Shuvo
Wings BD Ltd are the dealers of Bangladesh Honda Pvt Ltd in Dhaka city, Honda opened their dealership in Dhaka few months back.
Wings BD Ltd are the first dealer in Bangladesh who are giving installments facilities" Buy Honda Bike In installment " through a bank where a customer can buy a HONDA in installments through BRAC BANK just like you buy a in installments (Source).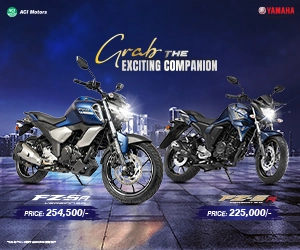 The dealership is a 3S centre where Honda customers will get Sales, Service & Spare Parts under the same roof.
During the launch date the Managing Director of Wings BD LTD Mr. Mostafizur Rashid promised us that very soon they will launch an EMI service for the customers where they will be able to buy Honda through a bank.
Also Read: TVS Auto Bangladesh Ltd Reduced Price of TVS Motorcycles price in Bangladesh October 2017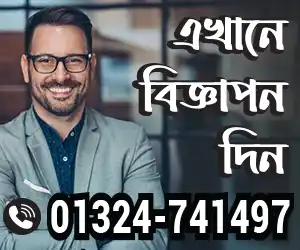 On 18th October Brac Bank Ltd and Wings BD Ltd signed an agreement between them which stated that from now on Brac Bank will give Honda Motorcycles in installments only if the biker buys the bike from Wings BD Ltd.
Here are the major rules and regulation which you need to follow if you want to be eligible for the installments facilities
Eligibility of LOAN RECEIVER:
Salaried individuals, doctors, landlords and teachers of BRAC Bank Listed Organizations will be considered for our (Brand: HONDA) Loan.
Brand New (up to 155cc) (Brand: HONDA) will be eligible for financing.
Loan Tenure would be 12 months to 24 months (12, 18 & 24 months) (subject to credit policy of BRAC Bank).
All Brac Bank Listed company employees & Doctors will get an Interest Rate of 14.5% & For other company employees, Landlords & Teachers will get an Interest rate of 16.9% (Interest Rates may be changed at any time as per the Banks Decision)
Minimum monthly net income has to be BDT 20,000 or above.
Minimum age has to be 25 years and maximum age 45 years (at the time of loan maturity).
Loan to Value 50% of the vehicle price including registration, insurance & other related expenses. However in addition, personal loan at preferential rate (PPL) can be given up to 20% of the vehicle price.
First Party comprehensive insurance policy will be required for each financing and "REPUBLIC INSURANCE COMPANY LIMITED" is Brac Bank listed company which will provide all eligible coverage including 'THEFT' of the vehicle. Insurance premium will be borne by the buyer.
FOR EXAMPLE (with Interest Rate 16.9%) SL Loan Amount in Tk. Tenure EMI in Tk.** 1 50,000/- 24 2,470/- 2 100,000/- 24 4,940/- 3 150,000/- 24 7,410/- 4 200,000/- 24 9,879/- 5 250,000/- 24 12,349/- 6 300,000/- 24 14,819/- ** Subject to Brac Bank Calculation at the time of Loan Receiving.
Price of HONDA motorcycles in you buy in CASH!
Here is the price list of Honda Motorcycles from Wings BD Ltd:
[table id=85 /]
With every bike each customers will get
Warranty: 2 years or 20,000 km whichever comes first
Service: 4 free servicing
Spare Parts: Available genuine spare parts with reasonable price
Engine Oil: Honda Genuine Engine oil (10W30)
My personal perspective are
The interest rate is way too high for general people, it would have been better if the interest rate would have been 10-12 % .
They are also giving bikes in installments for Trigger and CBR150R which is good news as in the future I might buy CB150R Streetfire which will be launched next year, so advantage me.
They are helping with 50 % of the money which is good.
It should help for the people who are thinking to buy 110-125 cc Honda bikes as due to high TAX the prices of those bikes went high this year after June
They kept the time duration of nearly as 2 years which should help many low income people to pay the money.
It is a nice initiative taken by Wings BD Ltd which should allow many people to buy Honda Brand motorcycles with easy finance and should also help them to ride easily in a heavily packed Dhaka city.
Also it will be even more a help that if in the future the BD government decreases the import TAX on motorcycles.
Showroom Address:
Wings BD Ltd.
Plot # KA/6, Panthapath East, Tejgaon I/A,
(Near FDC Railcrossing)
Dhaka,Bangladesh.
No: 01763 220882, 01783 878481
FAQ - Frequently Ask Question:
1. Which is the latest bike of Honda In Bangladesh?
Ans- Honda Has many awesome bikes in our Bangladesh and also these bikes are so much popular for their built quality and performance. Recently they launch "The New Honda CB Shine SP" & "Honda CBR 150R ABS".
2. What is the price of Honda bike In Bangladesh?
Ans- There are many bikes and scooters of Honda In our country. The price of the bikes and is different from each other. We already have an article and a page about all the Honda motorcycles and scooters price. The Article is "Honda Bike Price In BD".
3. Which is the best fuel efficiency bike from Honda?
Ans- First of all we know there are 80-160cc Honda bikes in our country. So if I say that 80cc is the best fuel efficiency bikes in Honda but on condition of looks and design the 80cc is not good enough for this modern age. So by thinking all circumstance I would say that "Honda CB Trigger" is the best fuel efficiency bikes in Honda.
Useful Article You May Like:
Read By Category:
For further updates keep visiting our website and subscribe to our BikeBD Youtube channel, and also eye on our BikeBD Facebook Fanpage. To see the details of Honda Bike prices in Bangladesh and the Honda showroom addresses near you visit BikeBD.Com.
You might also be interested in