Eid Safety Riding | Bangladesh Honda Pvt Ltd
Published On 30-May-2019 07:27am , By Raihan Opu
Bangladesh Honda Pvt Ltd published a new TVC at their YouTube Channel about Honda Eid Safety Riding. I really like the concept of the Promotional Video and will try to explain in this article about the concept of the video.
Eid Safety Riding | Bangladesh Honda Pvt Ltd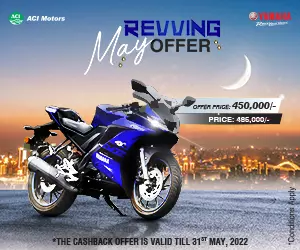 The story started with a guy ( the actor) who called to his parents in his hometown and told them that he won't be able to spend the Eid Holidays with his parents during this Eid because he couldn't find any tickets.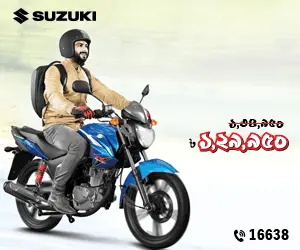 His parents were sad to hear that as in Bangladesh mostly we spend our Eid Holidays with our close ones, family & friends. While he was heading back he came across a Honda dealer where he saw the Honda CB Hornet 160R CBS. Honda CB Hornet is a premium 160cc motorcycle from Honda.
Probably the next day he started his journey all the way from Dhaka to his hometown. Before starting the journey he made sure he wore all the safety gears. Helmet, gloves, jacket, good boot. One the way to his journey he came across a Zebra crossing where the video focused on stopping the bike at the White Line before the Zebra Crossing so that the pedestrian can cross over the road.
Honda CB Hornet 160R Test Ride Review
On the way to his hometown, he saw an old man who sadly couldn't catch his bus as it was overloaded, the actor was kind enough to give him a lift to his destination and also made sure that his pillion wears a helmet.
Honda CB Hornet 160R CBS In Bangladesh
Finally, he reached his destination where his father & mother were surprised to see him finally. During the Eid festivals, most of us travel to our hometown. Most use public transport but there are many who uses a motorcycle as a mode transport.
You Can Also Read Our Honda CB Hornet 160R 10,000 km Test Ride Review
While traveling with the motorcycle you must wear all the necessary safety gears & follow traffic rules. The main concept of Honda Eid Safety Riding is to create awareness among the bikers about road safety so that we can all spend our Eid holidays with our family with a smile a mile wide.
You might also be interested in