Honda CBR150R 2016 Thailand Version - First Impression
Published On 28-Aug-2016 05:31am , By Saleh
How would you feel if a brand new motorcycle placed before you? Think, a brand new polished Honda CBR150R placed just before you. The seller gave you the key and told, sir your bike is ready and then how would you feel? Possibly you may get the smell of the new polished body panel. And you might have forgotten to turn on the key but pushing the ignition switch. Hah…I also did so. So guys, here is Honda CBR150R 2016 Thailand Version - First Impression. I am sharing here my real experience with my brand new Honda CBR150R.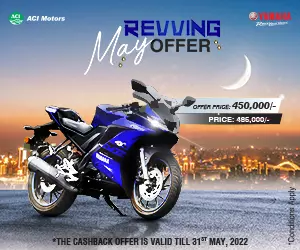 Honda CBR150R 2016 – Thailand Version Intro
The new Honda CBR150R 2016 is nothing but got completely new color and graphics. That is completely made in Thailand by Honda Motorcycle Thailand.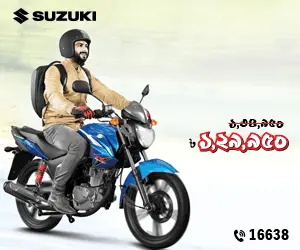 Here nothing added or modified, no technical or dramatic changes on new CBR150R. The change is only in new color and shade. And this color and shades are also changing the appeal and excitement.
The Thailand version of Honda CBR150R is still with single head lamp feature. Still there are no engine kill switch and headlight flash switch. Odo console is still with same shape and illumination. Seat is split type with double horn grab rail.
The feature that makes me more interested that is auto headlamp on when key turned on for ignition. This feature is standard in abroad but not still available in this sub-continent. I personally like the feature as it useful in highways. But in city this is something really bothering. Peoples often give the gesture as the light is on in daylight.
There is no flashing or pass switch for the headlamp in Thailand version of Honda CBR150R. This is one of major security weakness of this bike. This is also most irritating. Personally I can sacrifice the engine kill switch but can't accept not having the headlamp flash switch as it mandatory on highway ride.
Again the handle bar switch panel finishing quality is not up to the mark. Those are also not user friendly and not comfortable to use. Anyone needed to be habituated with them and of-course those are boring. I am really frustrated of those.
In favor of Honda CBR150R 2016 Thailand Version I should say it looks refreshed than the previous. Paint job is good. The paint work on plastic panel and also metal part are very good in quality.
The color scheme and graphics are also refreshed here. One thing I should notice you as the rimes are also now painted in contrast scheme. Those look really gorgeous. You will definitely like it
Honda CBR150R 2016 – The Importer and Seller in Bangladesh
In Bangladesh the new Honda CBR150R Thailand version now imported by the Apurba Traders. Previously they imported the Off-road and Adventure Sports bike of Kawasaki from Thailand.
Now they are also importing the Honda CBR150R 2016 model in Bangladesh from Thailand. Currently Apurba Traders has the showroom at Rangpur city. They are also going to open new showroom at Dhaka city.
Honda CBR150R 2016 – Specification (Thailand Version)
In terms of official specification of new Honda CBR150R 2016 Thailand Version there is nothing unchanged. Here in 2016 model only the power figure slightly lower than the Indian model of CBR150R. But for your interest in detail here is the official specification table of new Honda CBR150R 2016 Thailand Version.
Specification
Honda CBR150R 2016 Thailand Version
Engine
Single Cylinder, Four Stroke, Liquid Cooled SI Engine
Displacement
149.4cc
Bore x Stroke
63.5mm x 47.2mm
Compression Ratio
11:01
Valve System
Four valve with double overhead camshaft (DOHC)
Maximum Power
17.6BHP (12.9KW) @ 10500RPM
Maximum Torque
12.9 NM @ 7500RPM
Fuel Supply
Fuel injected with ECU controlled (PGM-FI)
Ignition
Digital Transistorized
Starting Method
Electric Only
Air Filter Type
Viscous Air Filter
Transmission
6 Speed, Pattern 1-N-2-3-4-5-6


Frame Type
Twin Tube Diamond Frame
Dimension (LxWxH)
1977mm x 695mm x 1130mm
Wheel Base
1310mm
Ground Clearance
185mm
Saddle Height
793mm
Kerb Weight
138Kg
Fuel Capacity:
13.1 Liters


Suspension (Front/Rear)
Telescopic / Monoshock
Brake system (Front/Rear)
Both Hydraulic Disk Brake
Tire size (Front / Rear)
100/80-17 M/C 52P, 130/70-17 M/C 62P; Both Tubeless


Battery
12V 5AH (MF)
Head lamp
12V 60/55W (Single Unit)
Speedometer
Full Digital with Analog Rev Counter
*All the specifications are subject to change upon company rules, policy, offer & promotion. BikeBD is not liable for the changes.
Honda CBR150R 2016 – First Impression
Coming to the first impression having a new bike the feeling is awesome. When a brand new bike placed facing the owner the feeling is something from heaven no doubt. No matter the bike is 50cc or 500cc; here brand new machine is matter. Here only the owner is authorized to break the counter of ZERO. The owner is the lord of the stallion to break the Zero at ODO.
Talking about me it was just heavenly moment for me. It was a Zero Mileage bike. I broke the ZERO at my CBR's ODO. I found the machine have an exquisite appealing smell. Body panel was glossy and polished. It also had a different smell.
Sitting on the saddle of that new machine I just breathe in the fragrance for a moment. Then ignited the engine for first and just run out of the seller garage. I felt myself as the LORD of the Unicorn… the Unicorn from the heaven. It was just awesome.
I received the bike just on evening. I rode it out of their garage and rode for few kilometers. The engine was quite heavy on that time due to first awaking at sensitive break-in period. The engine was also smelling like the burnt pancake, so I didn't pushed it over 5.5k RPM. Riding decently I took my new bike at home.
Honda CBR150R 2016 – Happiness in Family & Team
When we are at home my family members were quite surprised to see him. Just few days ago I had brought a naughty machine that was Yamaha M Slaz. Now another brand new machine just was standing before them. They were just could not digest the cocktail drink. But they were too much happy.
That time I felt I am blessed, I am blessed with my family and my Team BikeBD. On that time I shared my moment with my father over phone as he was in Hajj. Then I shared the new CBR's picture to my BikeBD mates on messenger. Finally the new Honda CBR got his place in between of my Yamaha Fazer and Yamaha M Slaz. I was really too much happy.
Honda CBR150R 2016 – Riding Experience
Previously I owned the first model of Yamaha Fazer from year 2010. Just few days ago took the Yamaha M Slaz from my Team. And now a brand new Honda CBR150R 2016 was standing in between them. It ran very few kilometers within this few days of his age. So only few things I can say on my riding experience of new Honda CBR150R.
I felt the engine is powerful as the previous version. I haven't pushed it hard due to sensitive break-in period. But I started to feel the smoothness just after 38km of ride. Then I rolled him for a long ride to read his actual behavior. The riding behavior is really cool and decent. No way to be aggressive or arrogant.
The engine is silent but responds like a loyal silent killer. I think it will show its true character on smooth highways. But I'll definitely miss my aggressiveness on hill and uneven tracks.
I think CBR150R Thai Version is for sober ride, decent acceleration and smooth speeding. But I may miss here the raw acceleration like Yamaha M Slaz. I'll also miss the aggressive city ride character in huge crowd due to its racing riding posture and handle bar. And definitely I will miss my arrogant dirty attitude with this silent coolest machine.
Honda CBR150R 2016 – Ignition of New Journey
So Guys, that was all about of my first impression on my new Honda CBR150R. From here my new journey starts. Wish you felt good with this Honda CBR150R 2016 Thailand Version - First Impression. Wish to give you more feedback on upcoming days on this bike. But one thing again I should make you clear as this is the pure on road speed machine. So it would not be pleasurable to ride at all tracks of Bangladesh. But if you love to ride cool on even track then Honda CBR150R is definitely for you. :)
You might also be interested in