Suzuki Bangladesh Is Giving Eid Celebration Cash Back Offer Up To 12000 BDT
Published On 10-Jun-2023 12:33pm , By Arif Raihan Opu
As the festive season of Eid Ul Adha approaches, Suzuki Bangladesh, one of the leading motorcycle companies in Bangladesh, has announced an exciting cash-back offer for their customers.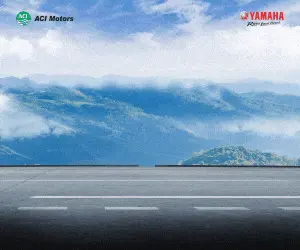 Suzuki Bangladesh is spreading the joy of Eid by offering cashback of up to 12,000 BDT on select models. In this selection of models, there are sports commuters, naked sports, and commuter models on the list.
A few months ago, Suzuki Bangladesh launched the new colors and graphics of the Suzuki Gixxer Sf Fi ABS and Suzuki Gixxer Fi ABS. The new colors and graphics of these motorcycles are way more attractive than the previous colors.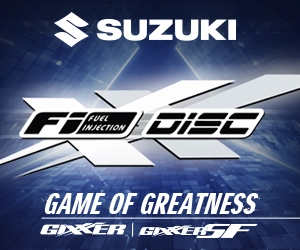 On this Eid ul Adha cash back offer, Suzuki is giving 12,000 BDT cash back on the Suzuki Gixxer SF Fi ABS and an 8,000 BDT discount on the Suzuki Gixxer Fi ABS.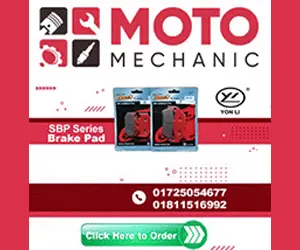 If anyone wants to buy a value-for-money and best motorcycle under 2 lacs, it will be the Suzuki Gixxer Monotone. Suzuki motorcycles are giving 5,000 BDT cash back on the Gixxer Monotone.
The 125-cc segment is a popular segment in Bangladesh. In this segment, Suzuki has a stylish-looking motorcycle, the Suzuki GSX 125. Suzuki is giving a 10,000 BDT discount on this motorcycle.
The Suzuki Bangladesh Eid Ul Adha 2023 cashback offer is expected to be available at authorized Suzuki dealerships across the country. Interested customers are advised to visit their nearest Suzuki Motorcycle Showroom or contact Suzuki Bangladesh directly for further information on eligible models, terms and conditions, and the duration of the offer.
This offer is for a limited time, so hurry up! Get your desired Suzuki motorcycle on the Eid ul Adha cash back offer. Suzuki Bangladesh's Eid Ul Adha 2023 cashback offer presents an exciting opportunity for car enthusiasts and prospective buyers to bring home a new Suzuki motorcycle at a discounted price.
Published by Arif Raihan Opu
Creating a value of life isn't easy. But creating life valuable is easy. So I tried to creating value and make an impact. I like to work in a team that is cooperative and helpful. I like to share my knowledge and skills for the betterment of the company. Always find out the opportunities and use in a proper way.
You might also be interested in