Honda CB Shine SP 10,000KM User Review - Zakir Hossain
Last updated on 10-Oct-2023 , By Arif Raihan Opu
Hello everyone! My name is Zakir Hossain Tuhin. I live in Mohammadpur, Dhaka. Here I will be talking about my fifth bike, the Honda CB Shine SP. I hope you all find it helpful.
Honda CB Shine SP 10,000KM User Review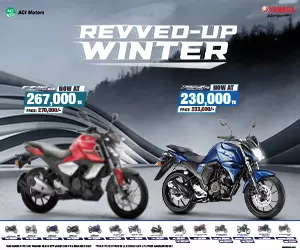 Since childhood, I have had a fascination for motorcycles. I had a very high interest in bikes since fifth grade. There were and still are a lot of options in this segment and budget, but I still opted for Honda.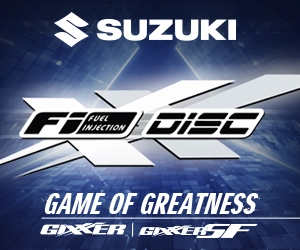 I had done a lot of research on the internet, by posting on groups, asking experienced people, etc. There were other options such as the Yamaha Saluto, TVS Stryker, and other 125cc segment bikes, but I still went for this one because it has a very muscular look than other bikes in this segment.
The graphics were the main thing that caught my eyes when I first entered the showroom. My father used to own a Honda bike, he told me that it is a very trustworthy company and their bikes are also reliable.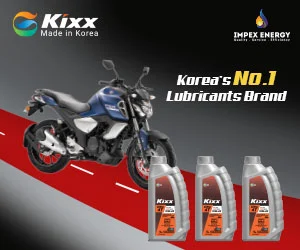 Also Read: Honda Bazar Showroom in Sabujpara, Kurigram, Rangpur, Bangladesh
The Honda CB Shine SP price was BDT 1,26,900TK at the time. I bought this bike on the 5th of August 2019 from Wings BD LTD which is located on New Eskaton road. I was with my son when I went to the showroom and I was so excited that I could not resist for a moment.
When I entered the Honda showroom, there was an option of three colors. It took me at least an hour to decide which color to choose. So I finally decided to take the blue one. The first experience of riding my bike is unexplainable.
The exhaust note was another reason for my excitement. The reason for buying my bike was for commuting. Some of the main features of the bike are the power of 10.3ps and the torque of 10.3Nm with a gearbox of 5 speed.
Also Read: Jewel Traders Phulbari Honda Showroom in Phulbari, Dinajpur

It has a disc brake in the front and a drum brake at the back. The company claims that the mileage can go up to 65kmpl, but I got 55kmpl on the highway. Till now my odometer has 10000km, however, it is still as good as new. It's a great bike for the city commute.
I got my third servicing till now from Honda's authorized servicing center. Their servicing centers are quite helpful and the people there are also very experienced. Initially, I was quite disappointed at the mileage as I was getting 30kmpl before 2500 Km.
But after my second service, I got 40-48kmpl in the city, and on the highway, I got 52kmpl. I usually clean my bike with a cloth every day before riding and make sure to check the tire pressure regularly.
Also Read: Ahsan Trading Honda Showroom in Naogaon, Rajshahi, Bangaldesh.
Sometimes I apply chain lube so that it gets smoother. Currently, I am using Honda 4T 10W30 engine oil which is 465BDT. Till now I have changed my headlight because the stock headlight is not enough for the night. I have also changed the brake shoes and the looking glass. My top speed was 100kmpl at Mawa Expressway with a pillion.
Some pros of Honda CB Shine SP-
Great Mileage
Muscular look
Adequate torque
Comfortable
Minimum vibration at high speed
Some cons of Honda CB Shine SP-
Thin tires
Stock Headlight
No engine kill switch
Controlling
Plastic quality
I had a short ride with a pillion to Mawa which went pretty well. But if you do ride the bike for a long time the engine overheats. This is my opinion about my bike. I would highly suggest you consider the Honda CB Shine SP, as this is one of the best bikes in the 125cc segment. I am very satisfied with my bike.
If You want to Find Bike price in Bangladesh visit Our Website. Stay with us for more update motorcycle news. Thank you all
Written By: Zakir Hossain Tuhin
Published by Arif Raihan Opu
You might also be interested in