Honda CB Hornet 160R 1300KM User Review - Noor Mohammad Siddik
Published On 02-Sep-2020 12:30pm , By Raihan Opu
Hello everyone, this is Noor Mohammad Siddik. I live in Tongi, Gazipur. My first and only bike is Honda CB Hornet 160R. This is a product of very famous bike and car manufacturer company "Honda" which is a Japanese brand.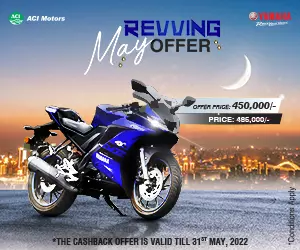 Since my childhood, I used to ride bicycles all day long. Later it changed in motorcycles. In my childhood the regular bikes were Honda CD 80, Dayang 80, Yamaha RX etc. in our area. We didn't see heavy 150cc bikes like CBR, Ex-motion, Fzs, Gixxer etc. in our early young age.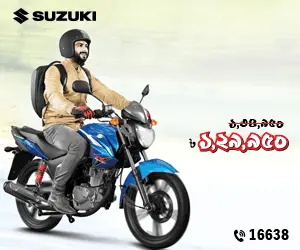 Honda CB Hornet 160R 1300KM User Review
I used to ride those 80 cc bikes sometimes as my uncles have bikes. Because of its motion and comes a great feel with motorbikes. So I love biking very much.
My cousin and friends suggested me to buy their choice bike. But my choice was this bike. I am a young generation biker so my bike should be stylish in looking.
There are so many reason for choosing Honda CB Hornet 160R. It has a muscular tank and body and also its look is great. Specially the view of rear side and front side and fuel tank.
The rear tire is so wide and it is 140/70 section tire. The rim size is 17 both front and rear. So I choose this bike. The price is also less than the other same quality bikes in this segment in our country. The price of my bike was 1,89,800/= Tk. I bought this bike from ''Masminu Motors" which is a dealer shop of HONDA.
I with my mother and my two friends went to buy the bike in afternoon. At the first day I didn't ride my bike because I hadn't a driving license. So my friend took me home with the bike at night.
The next day morning I start my own bike for the first time and I was so excited cause it was my first bike. I use the bike for daily ride, varsity going, going for tuition, going to Bazar, etc. It has a 163 cc engine but not so powerful.
The seat is very comfortable for rider and pelion because it is very wide and soft if I compare it with other bikes in this segment. But the seat height is uncomfortable for those who are below 5 feet, 5 inch people.
I feel so good when I ride my bike. My bike has run only 1386km in total. I maintain my break-in period and now getting 30 to 33 km/h mileage. I am not so happy with this mileage.
But everybody told me that it will increase after complete 2000km in total. I wipe my bike with water every week and clean the chain with carosine and lube the chain with used engine oil.
I changed engine oil 2 times and will change after complete 1400km for 3rd time. I use HONDA 4T 10W-30 SL/MA engine oil. I don't know about what is synthetic. The price of this engine oil is 465/= Tk. of 1 litre.
I didn't have to change any parts recently. If you want you can modify this bike in many sectors. I didn't do any major modification yet. But I installed a Headlight on/off switch at handle bar.
I installed a silencer guard and a saree guard in my bike. These are the simple modification I have done in my bike. I am thinking to install a security alarm lock for my bike. I am searching for best security alarm lock. I am maintaining the break in period for this reason I didn't speed it up over 60km/h.
5 positive things about my bike:
Its look is very gorgious.
Braking.
Controlling.
Seating and Comfort.
Smoothness.
5 negative things about my bike:
Poor headlight on Highway.
Built in quality.
Colour quality (specially engine) .
If you want to start by kick you have to pick up the foot rest.
No engine kill switch.
I didn't do any long tour yet. I ride this bike only 1386 km. So I couldn't give a big detailed review. But I tried my best to give a short idea to my Honda CB Hornet 160R. Overall I am very happy with my CB Hornet 160R. And lastly I will say "Honda is Honda"
Written By - Noor Mohammad Siddik
You might also be interested in