Honda Activa 125 Scooter Feature Review – The Reliable Scooter
Published On 31-Dec-2020 04:28pm , By Raihan Opu
Honda Motorcycle & Scooter Pvt. Ltd. India has released the latest update of its popular scooter Honda Activa 125. The scooter is carrying some new features including the previous peerless elements. Hence accordingly those made it one of the best scooters in their domestic & foreign market. Therefore we are here covering the detail of the scooter with Honda Activa 125 Scooter Feature Review. So let's come and join our discussion.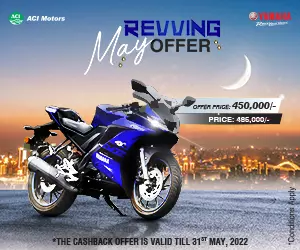 Honda Activa 125 Scooter – Overview
The Honda Activa 125 was uncovered first time in India in April 2014 in Auto Expo 2014. The scooter is the 125cc version in the Honda Activa Scooter series. Whereas the Activa 5G is an earlier model that still covering the 110cc segment successfully.
Whatsoever Honda Activa 125 is rolling confidently in the Indian motorcycle market with its unconquerable and solid features. Furthermore, it got several updates from time to time and in 2017 it lifted up with AHO and BS-VI standards.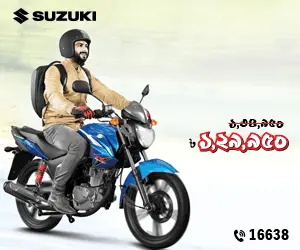 Hence again the scooter comes with some new features, therefore, the latest 2018 Honda Activa 125 uncovered this July 2018. The new scooter comes with all LED setup with its headlamp and with other signaling features.
Again few updates also came with its wheel & braking system. Hence obviously it comes with new color and shades. Furthermore, new chrome and matt finish included in its profile that positively enhanced the scooter styling & appearance.
Honda Activa 125 Scooter – Design & Style
In design & style, the new Honda Activa 125 is sleek and simple. It comes with an elegant appearance and attitude. It designed with simple but gorgeous styling that shows a true gravity in its profile. Hence it nicely fits with the owner's personality whereas it also weights the stance of the owner.
Coming to the ergonomics of the scooter it comes with full metal body panel including glossy and matt finishes. Furthermore, it also enhanced with few chrome finishes on its body panel which is a new addition with 2018 updates.
The outer panels of the scooter are finished with sleek & glossy finishes. But the inner panels including headlamp top casing finished in matt. Here the chrome finish found on the front panel in between the indicator and DRL parking lamps. Secondly, it found on the heat shield of the exhaust muffler.
Here the headlamp design is iconic to the series and similar to its earlier model Activa G5. Furthermore, it comes with a new LED DRL besides the front turning indicators. Here all the lights and indicators are LED type and those skinned matted with the panels.
Hence from the front, the headlamp assembly including indicators looks pretty gorgeous. The rear panel of the scooter also is the same and a wider unit that nicely matched with bloated side panels and bigger taillamp.
Coming to the other part the seat is nicely shaped supporting with heavy and extended grab rail. Here the ODO is quite simple but that looks pretty. Hence overall the scooter is very good looking and that grabs attention even at first sight.
Honda Activa 125 Scooter – Wheel, Brake & Suspension System
The wheel, brake, and suspension system of Honda Activa 125 is nicely compatible with its scooter profile. Here the wheels are updated with alloy rims with different options of the braking system. The wheels are 12" in front and 10" in the rear, whereas the tires are tubeless type.
The braking system is commonly hydraulic disk type in front and the rear one is regular drum type. But Honda Activa 125 provides an optional drum brake system in the front wheel, whereas CBS braking also is another option.
Coming to the suspension system the front suspension of Honda Activa 125 is telescopic & hydraulic type. The rear one is a sealed hydraulic type that comes with coil spring support. The suspension is a single unit that fitted with its swing and that is three steps adjustable.
Honda Activa 125 Scooter – Engine Feature
The engine of Honda Activa 125 is a 124.9cc single-cylinder and four-stroke engine. The engine is air-cooled and that mounted under the seat. Hence a dedicated cooling fan mounted from the right side to supply fresh air to the engine. Thus it stays in controlled temperature all over the time in any riding environment.
Whatsoever the engine is much efficient in producing a healthy amount of power and torque. Furthermore, it's also popular with the constant and consistent figure of fuel economy. Here the engine produces 8.52BHP of power and 10.54NM of torque. Therefore we see it's a high torque scooter and thereby it's pulling power is expected to be remarkable.
Coming to the other feature Honda Activa 125 is an automatic scooter. It derived by V-Metic, therefore, the Continuous Variable Transmission system (CVT). So riders have no hassle to pull the clutch and shift the gears. Hence only the twist of the throttle operates the scooter and the rider needs lesser effort to operate the scooter.
Honda Activa 125 Scooter – Feature & Updates
You know Honda Activa 125 is the popular scooter from Honda that covering the Indian scooter market pretty outstandingly. The scooter is very popular due to its sleek, trendy & simple profile. Again for the convenient utilities it widely supports the daily commuting life.
Hence the scooter obviously comes with some good features and enhancements. Those features apparently made the Honda Activa 125 more convenient and adorable, hence we noted down them bellow.
Activa 125 is simple, sleek, and compatible in design and appearance.
Strong and skin matted finish with metal panels that convenient for busy city riding.
Powerful & reliable HET engine with higher torque and fuel economy.
Easy controlling and comfortable riding with gearless and clutch free CVT features.
Wider and flattened space before the rider footrest area. That convenient to carry even heavy household goods.
Comfortable and spacious seating both for rider and pillion.
Heavy & extended grab rail. Pillion footrests are matted with body panel while folded in. It's good for solo riding in city traffic.
18-liter capacity under-seat storage with the USB charging port.
New enhancements with AHO, BS-IV standard engine, and all LED lighting arrangements including LED position lights.
The updated braking system with several brake options like drum/disk and combined braking system (CBS).
One key operation for seat opening. Retractable front hook to hold the Helmet in parking.
Simple but decent ODO panel that featured a digital display with ECO speed indicator. It helps the rider to maintain the maximum fuel economy.
Above all, it carries the reliability and reputation of the brand Honda.
Honda Activa 125 Scooter – Specification
Specification
Honda Activa 125 Scooter
Engine

Single Cylinder, Four Stroke,

Air Cooled Engine

Displacement
124.9cc
Bore x Stroke
52.4mm x 57.9mm
Compression Ratio
9.8:1
Maximum Power
6.35KW (8.52BHP) @ 6,500RPM
Maximum Torque
10.54NM @ 5,000RPM
Fuel Supply
Carburetor
Ignition
CDI
Starting Method
Kick & Electric Start
Clutch Type
Lubrication
Wet Sump
Transmission
V-Matic (Auto)
Dimension
Frame Type
Under Bone Frame
Dimension (LxWxH)
1,814mm x 704mm x 1,151mm
Wheel Base
1,260mm
Ground Clearance
155m
Saddle Height
765mm
Kerb Weight
108Kg (Disk Version)
Fuel Capacity:
5.3 Liters
Wheel, Brake & Suspension
The suspension (Front/Rear)

Telescopic Fork/

Spring Loaded Hydraulic Type (Single)

Brake system (Front/Rear)

Front: Drum 130mm/ Disc 190mm

Rear: Drum130 (CBS)

Tire size (Front / Rear)

Front: 90/90-12 54J

Rear: 90/100-10 53J

Both Tubeless

Electrical & Other
Battery
12V 3Ah (MF)
Headlamp
All LED
Tail Lamp
LED
Speedometer
Analog Speedometer With Digital Display
*All the specifications are subject to change upon company rules, policy, offer & promotion. BikeBD is not liable for the changes.
Honda Activa 125 Scooter – Ride With Reliability
So readers after detailing the engine profile, feature, and official specific specifications we here came to the end. Hope, we could give you at least a brief of the features of the nice and elegant scooter.
Hence you know Honda makes its motorcycle and scooter for quite all common purposes and for all kinds of users. Concentrating that core Honda Activa 125 scooter is not out of that. Therefore Honda Activa 125 surely is a nice package of elegant profile, feature and reliability. Thus the scooter is getting huge popularity in the domestic and foreign markets of India.
Furthermore, we are also expecting to get the scooter soon in Bangladesh. Whatsoever that will be a different story and we will cover that on time. Meanwhile thanks everyone for staying with us with our Honda Activa 125 scooter feature review. Therefore stay tuned with us for upcoming feeds and updates.
You might also be interested in