15000 BDT CASH BACK Offer : Hero Motorcycle Price List 2017
Published On 01-Jan-1970 06:00am , By Saleh
15000 BDT CASH BACK Offer
In this New Year Hero Motorcycle is giving away 15000 BDT CASH BACK on all its existing model of motorcycles in Bangladesh. This new year offer starting from 5th January 2017 will continue until the stock runs out.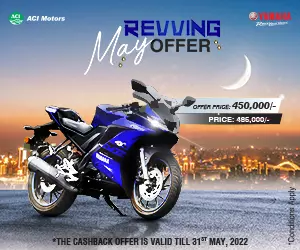 Currently Hero is one of the leading motorcycle brand in Bangladesh, most of their bikes are widely seen in corporate levels, they gained their popularity worldwide with their flagship motorcycle Splendor. Last year we have seen two new models of Hero Splendor launched in Bangladesh & this year we are waiting for Hero Splendor I Smart 110 to be launch in Bangladesh soon.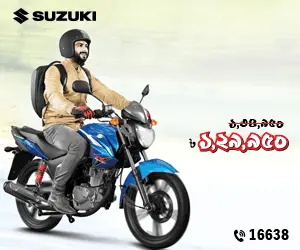 Currently Hero have a lineup of 15 motorcycles models which is the most any motorcycle company have now, of which 10 are in the 100cc segments which cover almost 70% of the market share in Bangladesh. HF Dawn is the cheapest 100cc motorcycle from India.
Given below the price of all the Hero model of motorcycles in Bangladesh and until the stock runs out you will get 15000 BDT Cash Back on all the models.
Current Price of HERO Motorcycle Price in Bangladesh:
CC
Models
Price (Tk.)
Offer Price
100 CC
HF Dawn
107,490
92,490
HF Deluxe Kick Start
114,990
99,990
HF Deluxe Self Start
129,000
114,000
Splendor + Self Start
129,990
114,990
Splendor Pro
133,990
118,990
iSmart
140,990
125,990
Passion Pro Disc
147,990
132,990
Pleasure Sheet Metal
129,990
114,990
Pleasure Cast Wheel
134,990
119,990
125 CC
Glamour Disc
157,490
142,490
150 CC
Hunk Single Disc
191,990
176,990
Hunk Double Disc
203,990
188,990
Xtreme Sports Single Disc
199,990
184,990
Xtreme Sports Double Disc
217,490
202,490
Niloy Motors Ltd. also thinking of launching new updates of their bikes in Bangladesh in this year 2017. Niloy Motors also confirmed us as their concentrating more on expanding their after sales service through increasing number of service centers countrywide.
Another good news is that Hero Motorcorp have applied for Progressive manufacturing license in Bangladesh and are waiting for final government approval and once they get it we believe that like Honda & Suzuki they too will lower down the price of their bikes & won't just stick to various Offer on different times of the year.
Click Here>> See All Hero Motorcycle Showroom Address In Bangladesh
It is a nice initiative by Hero Motorcycle to give away 15000 BDT Cash Back when everyone is trying to have a motorcycle to commute & government too is coming forward to support motorcycle manufacturer in Bangladesh.
Hero Hotline No: 09636 60 60 60
You might also be interested in