Hero Motorcycle Bangladesh and Pickaboo Teams Up To Sell Bike Online with Installment Facility!
Published On 01-Nov-2017 05:51am , By Saleh
On the day of 1st November, 2017, Hero Motorcycle Bangladesh signed an exclusive deal with one of the most popular e-commerce platform in Bangladesh, Pickaboo (Source). The outcome of this exclusive deal is that, now anyone around the country can purchase selected Hero Motorcycles from online and can also avail installment facility!
Hero Bangladesh is one of the most popular motorcycle brands in Bangladesh, and Hero Motorcycle has been giving away various offers throughout all over the year. Recently, they reduced the Price of Hero Hunk 150 to make it one of the best values for money comparing to the competitors, and before that, they launched Hero Achiever 150, the cheapest Indian 150cc motorcycle in Bangladesh.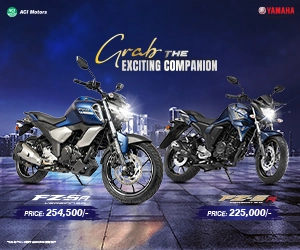 https://www.youtube.com/watch?v=lZOBCC0MR-0 For the first time in Bangladesh, Hero Motorcycle Bangladesh has teamed up with pickaboo for an exclusive online retail partnership. The most exciting news for everyone is, that bikers can now purchase their desired Hero Motorcycle from Pickaboo with a great installment facility of up to 6 months! Bikers can avail this offer from 19 banks, and the emi starts from BDT 16,832 per month. The total outcome of this partnership are:
From Pickaboo, Hero bikes can be purchased on EMI for 0% interest for 6 months of credit card users of 19 different banks.
EMI facilities available in 9,12,18 & 24 month as well.
Hero Motorcycles can be purchased anywhere in Bangladesh via Pickaboo online platform.
Helpline for any query: +8809666 745 745
The models which are available for purchase with installments on pickaboo are – Hero HF Deluxe, Hero Splendor Plus, Hero Splendor iSmart 110, Hero Glamour 125, Hero Achiever 150 &, Hero Hunk 150.
This installment facility is really great news for everyone as there are many bikers who wanted to purchase their desired Hero Motorcycle but couldn't as there were no option for installments before. And now, there is. There are many bikers who don't have a Hero Motorcycle showroom nearby so they had to buy the bike from far away from home. But now, with the online purchasing, they can easily purchase their favorite bike without any hassle. Like standard, all of the Hero Motorcycle sold via Pickaboo will also come with 5 years of brand warranty and 4 free servicing from Hero Bangladesh. Pickaboo and Hero Bangladesh has launched these offerings from 1st November, 2017 and anyone can purchase the desired bike right now from Pickaboo.
Also Read: Hero Achiever Test Ride Review Team BikeBD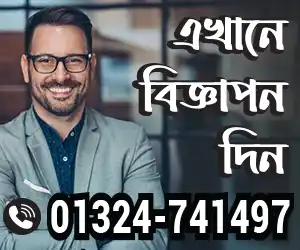 It is really a great initiative by Hero Motorcycle Bangladesh and pickaboo to partner up and retail bikes from online. As everything in the world is becoming digital, Motorbike industry should not hold back. More motorcycle companies should embrace the change and provide attractive and useful offers like installment facility so that Bikers of Bangladesh become happy.
FAQ - Frequently Ask Question:
1. Who is the CEO of Hero?
Ans- Pawan Munjal is the CEO of Hero motorcycle.
2. Who is the founder of Hero motorcycle?
Ans- Brijmohan Lall Munjal is the founder of Hero motorcycle.
3. Which country company is Hero motorcycle?
Ans- Hero motor corp is an Indian company.
To see the details of Hero Bike prices in Bangladesh and the Hero showroom addresses near you visit BikeBD.Com. Stay with us for more updated motorcycle news with our Facebook Fan Page & Do Subscribe to our Youtube Channel.


Related Article You May Like:
Read By Category:
You might also be interested in