Hero Honda Glamour Ownership Review By Kawsar
Published On 09-Jan-2013 05:56am , By Shuvo
Hero Honda Glamour Ownership Review
Hello everyone, I am Sid from Dhaka, 24 years old, doing my BSc in Electrical & Electronics Engineering. Today I want to share my one year experience of my favorite bike Hero Honda glamour . I will share my true Hero Honda Glamour Ownership Review, so you will get clear information.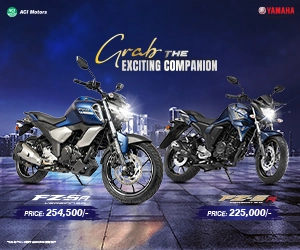 I started my biking life when I was a student of class 7, with my father's Jialing 80cc bike. That time, classic was very popular. It was fuel efficiency, 55+ Kmpl mileage, and top speed of around 60 KMPH. My father tought me how to ride a bike, how to keep sharp eyes on road, how to balance. Biking is thrilling, a sporty feelings, dream of every man. And this is a very big dream which you can't avoid When a girl dream to play with a cute doll , a boy dream to ride a bike, isn't it true!
When I was in college, my father sold his classic. Trust me, I cried and couldn't sleep well for few days . My father promised to get me another bike in university life. Yes, he kept his promise. I waited for years. Suddenly in November, 2011 , just befor 2 days of Eid-Ul-Adha, he surprised me by offering to buy a bike which is average in style, speed & mileage. I collected information from internet, from friends. I had a choice list of Bajaj discover 125, Yamaha gladiator & Hero honda glamour.
Discover 125 cc had a new model, but I removed it from list , coz of narrow oil tank, analog meter, looks small and no disk brake! Then I go for gladiator. It has a good engine from yamaha, good design but analog meter & rear tire was thinner like discover 125. I am not telling that, bajaj or yamaha is bad. They are also leading motorbike companies. But may be for few reasons, I choosed Hero Honda glamour Fi because of their reliable service and engine performance.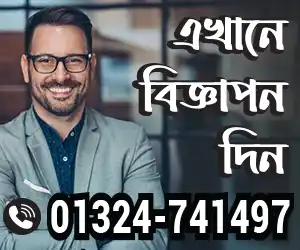 A 125cc bike like glamour offered me cool Black & red design with powerful engine, hydrolic disc braking system, digital analog display , also tyres are wider than other 125cc bikes. In a word, I decided and bought this bike from a hero honda dealer in Bangla Motor , Dhaka. It cost me 1,40,000 Bdt. Now the Latest market price of Glamour FI is 1,56,500 Bdt ( December, 2012).
Riding experience:
Regular I have to travel around 30-40 km in Dhaka city. For my class purpose , also hangs up with friends. My hero honda glamour does a very good job in busy roads. It offers me 42+ kmpl in Dhaka city. And around 50 Kmpl in highway. Acceleration is quite good, if you ride it between 50-55 kmph, it will run very smoothly. It can touch a top speed of 110 Kmph ( tested by me). Semi digital meter shows full trip and short trip result, also fuel status. Very little engine vibration after 80+ kmph. Nice comfortable sitting position for driving in busy city. For first few days after buying, it showed me cold start problem. With proper carburetor tuning from my first servicing after 1000 Km trip, it solved.
I almost travel 9000+ km in one year, and 70% of it in dhaka city! I haven't go for very long drive. Sometimes with friends, medium tour to Asuliya road, Dhaka- Sylhet , Dhaka-Chittagong highway.
Maintenance:
I always try to take proper care of my bike. But might be it was my bad luck. After few months of buying , it's backlight cover is tortured by rickshaw! Plastic cover broken! However, I repaired it myself! I wash my Glamour once in a month. Everyday after riding, I clean it with soft cloth. I regular oil its chain, check tire pressure once in every month, checking bike's overall condition from authorized hero honda service center after every 2 months or completing every 2000 Km.
I use Hero honda 4T plus ( SAE 10W 30) engine oil which is specially made for hero honda engine for optimal performance. It costs me 450 Bdt per littre bottle. I change oil after every 1500 Km. After 8000+ km trip, I changed its plug which cost me 350 tk. I didn't modify any parts of it. From my sense, Hero Honda done enough for the bike's cosmetic surgery. If I need more style, then I will probably go for model changing. It is already been modified from its older models. Tank is new, bolder with side skarts! New headlight design, Cool analog digital speedometer console, comfortable seat for both rider and pillion, wider tires than old model of glamour, new front disc brake, enough for a 125cc bike! her wise, everything is fine in my bike. Its running like the new bike when it was brand new!
Why I like it most & reasons to think:
Good sides of Glamour:
1. Cool performance for a 125cc bike, noise free engine sound, easily touch 60-80 kmph speed.
2. Sitting position is comfortable for driving in city roads, no backpain. Front disc brake is extra benefit.
3. Fuel efficiency is good.
Something should be upgrade:
1. Designing could be little upgrade with real time speedometer, handlebar and plastic body covers.
2. Breaking system is good but not that much, should be improved.
Conclusion:
The last thing I can say, I am satisfied with my Hero Honda glamour FI. It's a very smooth bike for both short/long drive. My request for you all, don't drive rough , stay safe. Life is more valuable than time. If you own this bike, you can share your tips for improving it's performance . Hope you get a clear view about this bike from my Hero Honda Glamour ownership review. Good luck guys.
You can send us your motorcycle ownership review too. Share your experience and moments with your bike via our blog. You can write in Bengali or English or, both. Click here for a guideline on how you should write you ownership review and then send your ownership review to articles.bikebd@gmail.com
You might also be interested in