Suzuki Launched Two New Color Of Gixxer Monontone and Gixxer SF!
Published On 08-May-2022 02:51pm , By Raihan Opu
Suzuki is one of the popular Japanese motorcycle brands in Bangladesh. Rancon Motorbikes Limited is the official distributor of Suzuki Motorcycle in Bangladesh. Suzuki is giving a cash-back offer for their motorcycle.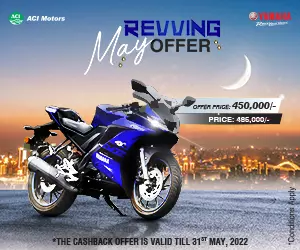 Suzuki is giving a cash-back offer for their 125cc commuter segment motorcycle. Suzuki is giving 5,000 BDT cash back on Suzuki GSX 125. After cashback price of this bike is 129,950 BDT.
GSX 125cc is a commuter segment motorcycle from Suzuki. GSX 125 has a 4-stroke OHC engine with 125cc and is air-cooled. The engine gives out 10.6BHP of power at 9000rpm and 9.2Nm of torque at 7500rpm.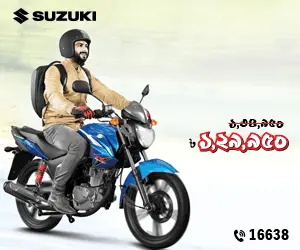 One of the popular motorcycles in Bangladesh is Suzuki GSX-R 150. This bike is one of the fastest bikes in Bangladesh in the 150cc sports segment. This motorcycle is popular among the young generation.
Recently Suzuki launched a new version of Suzuki Gixxer Monotone and Gixxer SF. Back in 2020 Suzuki launched new version of Suzuki Gixxer and Gixxer SF with new design, looks, style and features.
After launching the new version of the gixxer series bikers loves the new style, design and looks. On 2021 the 100 years of Suzuki, they launched a limited edition of Suzuki Gixxer SF.
This 2022 Suzuki come up with another surprise for Bangladeshi bikers. Suzuki launched a new color version of both Gixxer Monotone and Gixxer SF. Without color there are nothing changes about the bikes.
Click To See Suzuki Gixxer SF Review
Suzuki launched two new color of Gixxer Monotone one is brilliant silver and other one is majestic yellow. Everyone likes these colors but yellow one grab the more attention.
But Suzuki surprised with new Gixxer SF, because the new color version is of the SF is matt color. One is matt cobalt blue and other one is matt elegant black. Both these colors are way more attractive.
To see the details Suzuki Bike price in Bangladesh and Suzuki Bike showroom near you visit BikeBD.Com. Stay with us for more update motorcycle news.
You might also be interested in