GearX Launches KYT Helmets In Dhaka Bike Show 2019
Published On 01-Jan-1970 06:00am , By Ashik Mahmud
GearX Bangladesh is a renowned motorcycle accessories Importer in Bangladesh, and they are the official distributor of many helmet brands in Bangladesh. Now, they have launched KYT Helmets in Dhaka Bike Show 2019.
GearX Launches KYT Helmets In Dhaka Bike Show 2019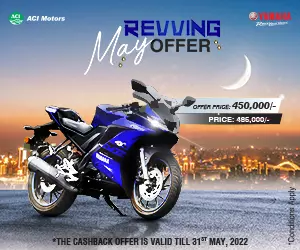 KYT Helmets is one of the most popular helmet brand in the world. KYT Helmets is a premium Italian brand, who focuses on producing premium quality sports helmets. KYT Helmets is one of the leading sports helmet manufacturer in the world, and they are considered as one of the first category helmet manufacturer all around the world (Source). KYT Helmets is really different than many of the helmet brands around the world, cause they always maintain the same quality in their product no matter where it is being shipped or no matter the targeted customer base. They always maintain their quality, therefore they are one of the most premium sports helmet brands in the globe. KYT Helmets are also used in MotoGP, SBK, Moto2, Moto3, and in a lots of popular and highly intense race events.
Also Read: Caberg Helmets – The Italian Helmet Brand In Bangladesh!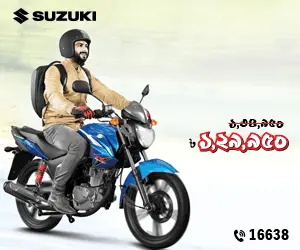 GearX have launched various models of KYT Helmets in Bangladesh, and every helmet is gonna have one year of official warranty. There will be special discounts and gifts for those who will pre-book KYT Helmets at the GearX Bangladesh Pavilion in the 5th Dhaka Bike Show 2019.
KYT NX Race
KYT NX Race is a full carbon fiber helmet which is one of the most premium helmets officially available in Bangladesh. it has a Optical class 1 visor which is full vision and UV protected. It also has DD ring, along with washable padding and both ECE and DOT certification. The KYT NX Race Helmet in Bangladesh costs 24,999 BDT and it weighs 1300 grams.
Also Read: BILMOLA HELMETS – Bilmola Helmet Product & Feature
KYT NX Race (Tri-Composite Technology)
This is a similar helmet to the NX Race with similar visor and other features but one thing that makes it unique is that, it is made from a combination of three kinds of material – Carbon, Kevlar and Fiberglass. The helmet weighs 1350 grams and has a price tag of 24,999 BDT
KYT KR-1
This is another Tri-composite helmet from KYT which is also wind tunnel tested for one of the best in class aero-dynamics and full vision UV 380 Anti Scratch visor. KYT KR-1 Helmet in Bangladesh has a price tag of 25,999 BDT
KYT NF-R
KYT NF-R has a ADV Shell and built in sun visor, and it also has a pinlock visor as the front visor. It has goggles compatibility, and it also has support for Bluetooth communicator. It has two versions - one is the regular graphics which has a price tag of 13,999 BDT. and then, there is the MotoGP graphics version, which costs 14,999 BDT.
KYT Falcon 2
This is a relatively entry level helmet in the KYT line-up in Bangladesh, and it has an anti scratch visor along with ADT advanced shell, removable cheek pads and a price tag of 11,999 BDT
KYT Convair
This is the only helmet of KYT in Bangladesh which is a flip-up helmet. This segment of helmets are also known as modular helmets, and it gives really good protection. The price of the KYT Convair is 10,999 BDT
KYT Helmets in Bangladesh is really a great news as this marks the official arrival of level one helmets in Bangladesh. GearX Bangladesh is giving exclusive discounts on KYT Helmets in their pavilion on Dhaka Bike Show 2019, so it is a great time to check out the helmets.
Frequently Asked Questions:
Which Helmet brand is best?Ans: Brands like AGV, HJC, Shark, Bell, KYT, etc produces some of the best helmets in the world! What is the safest helmet for motorcycles?Ans: And ECE and Sharp approved helmet is a safe option for motorcycles. Which crash helmet is best?Ans: Always make sure the helmet has 5 star in Sharp and ECE Approval. Which helmet is best for ladies?Ans: Ladies or gents, branded and ECE approved helmets are really great. Which helmet is best?Ans: Every company has a flagship-level helmet that provides the best quality and safety.
Related Articles You May Like:


Read By Category:
Published by Ashik Mahmud
You might also be interested in