BHL Is Giving Free Registration Offer on Honda Wave Alpha
Published On 10-Apr-2017 04:54am , By Saleh
Bangladesh Honda Pvt Ltd (BHL) is giving away FREE REGISTRATION OFFER with the purchase of every Honda Wave Alpha from their respective dealers point in Bangladesh.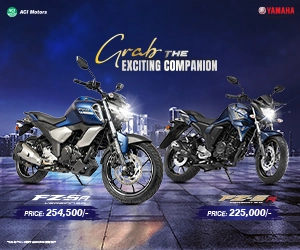 BHL Is Giving Free Registration Offer On Honda Wave Alpha
Honda Wave Alpha is a moped or cub motorcycle which was based on the most famous Honda motorcycle of all time, Honda CUB 50. It was launched on March last year & was given to BikeBD for long time test ride review. We published a full on Test Ride Review of Honda Wave Alpha on our website.
Wave Alpha comes in Bangladesh from Vietnam in CBU (Complete Build Unit) condition. It is a very popular bike in Vietnam. It is a motorbike for all age riders. It is small and nimble and easy to ride in huge traffic city like Dhaka & Chittagong.
Though it is a small bike but the engine is a masterpiece, with auto clutch to assist the 4 speed gearbox the engine produces 6.8 BHP & 7 NM of torque and because the bike weighs 98 kg & have very thin tires it accelerates from 0-80 km/h faster than many 125cc motorcycles.
Watch The Test Ride Review Of Honda Wave Alpha By Team BikeBD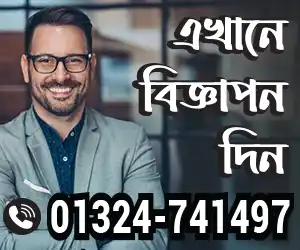 The brakes are good for riding under 80 km/h, one of the biggest strength of the bike is the engine braking, due to auto clutch it is very effective. Build quality of the bike is fantastic but the biggest complain I have it the fuel tank, which only holds 3.5 litre which isn't enough if you are thinking to ride on the highway. Also due to low ground clearance the under belly hits on big speed breakers.
Honda Bike prices in Bangladesh
Motorcycle registration is compulsory these days & the cost of registration in Bangladesh is very high compare to other countries. To make Wave Alpha affordable to the bikers in Bangladesh BHL are giving away FREE RIGISTRATION OFFER with the purchase of every Honda Wave Alpha. So in general you are saving around 19,000 BDT (Only Bank Deposit for the free registration is the FREE OFFER, extra service charge is not included it needed to be paid by the buyer itself) for the purchase of Wave Alpha.
In most countries the bikers buy the motorcycle and after registration they bring it out from the showroom, a practice which should come forward in Bangladesh motorcycle industry as well. Hope that this initiative of BHL for giving Free Registration Offer with the purchase of a Honda Wave Alpha is the start of regulation.
Price of Honda Wave Alpha: 135,000 BDT
Mileage: 52-55 km/l (in Dhaka City)
Top Speed: 102 km/h
For further updates keep visiting our website and subscribe to our BikeBD Youtube channel, and also eye on our BikeBD Facebook Fanpage. See you soon with the latest discussion, review & news.
See Available Motorcycle & Scooter Brands in Bangladesh
See All Updated Motorcycle & Scooter Prices Here
See Nearest Motorcycle & Scooter Showroom Addresses To You
Related Article You May Like:
Read By Category:
You might also be interested in