Finder GPS Tracking Service With One Year Bike Insurance Free!
Published On 25-Feb-2020 06:28am , By Raihan Opu
Finder GPS Tracking (Monico IT) is giving an offer for BikeBD members and fans. Now you will get a GPS tracking device at a low-cost price in Bangladesh for your Bike..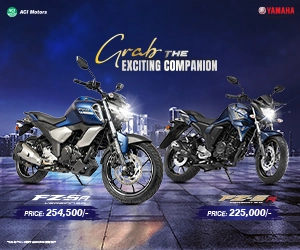 Finder GPS is giving this offer on there tracking device for BikeBD fans and members. For BikeBD fans and members, the device price will be 3800/- BDT which is normally 6500/- BDT. For Dhaka, Chittagong and Jessor installation charge will be free but for other areas charge will be 1000/- BDT. The monthly subscription is 350/- BDT. With this offer, you will get one-year third party motorcycle insurance free for your bike. In GPS tracking service Finder GPS is giving the service of tracking over a decade in Bangladesh. They have their map which is Monico map to track down their motorcycle. For bikers, they have a Kingfisher GPS tracking device.
Kingfisher Finder GPS Features
Internal GPS and GSM Antenna (Powerful antennas ensure pinpoint accuracy and internal antennas help to hide the device completely)
Remote engine on/off through SMS
Over Speed Alert
Power Cut /Low Battery Alert
Geo-fence Alert
Ignition on/off Alert
Ignition Sensing
From the features, you can see that this device is ahead of other GPS tracking services. In features, they have speed alert, engine on/off through SMS, Geo-fence alert which parking alert and lots more. After the MoU Signing Ceremony Between BikeBD And Finder GPS, they are coming up with an offer for BikeBD members and fans. They are giving free bike insurance with their Motorcycle tracking device. This offer will help the bikers to get a reliable GPS tracking system with one-year bike insurance.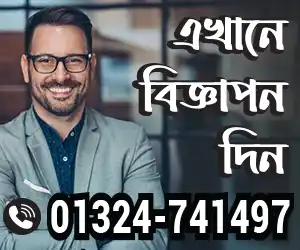 To get this offer for your motorcycle all you need is to have a BikeBD sticker in front of your bike, this will ensure that you are a BikeBD fan or Followers. With an increased number of a motorcycle in Bangladesh, it became a target for many thieves to steal away your precious bike. To make sure that you are not affected too much Finder GPS Tracking system is a good device to have in your motorcycle to ensure safety for your bike.
Creating a value of life isn't easy. But creating life valuable is easy. So I tried to creating value and make an impact. I like to work in a team that is cooperative and helpful. I like to share my knowledge and skills for the betterment of the company. Always find out the opportunities and use in a proper way.
You might also be interested in