Does Pocket Bike Needs Registration For Road?
Last updated on 03-Oct-2023 , By Ashik Mahmud
These days pocket bikes therefore the mini bikes are getting popularity in many countries. Not only the youngers but also the adults are frequently using these half-size bikes for local commuting or sporting. Even some are seen riding on the public roads. Hence let's find the answers for Does Pocket Bike Needs Registration For Road?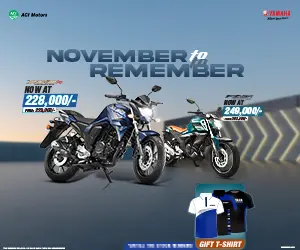 What Is A Pocket Bike?
So let's see first, what is the pocket bike in real? A pocket bike is simply half a size bike than a regular bike. So it somewhere called a mini bike, small bike, or in racing premises, it also called a pit bike. So it's simply a small size bike that copying features like a regular bike or in some models few are trimmed out.
Also Read: All Pocket Bike In Bangladesh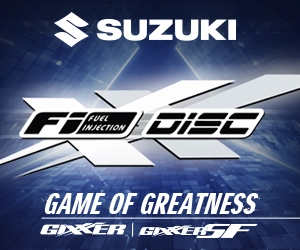 Commonly there are two types of pocket bikes are available. One is very small with a small size and compact engine. It can be less than a 50cc engine where only a rider can ride. These bikes are specially made for kids or fun racing in indoor close circuits.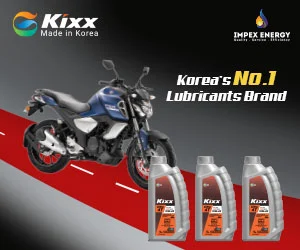 The second type of pocket bikes is generally called a minibike. These bikes hold quite a larger displacement engine ranging from 50-125cc capacity. These bikes are often used in the racing pit to serve the pit crews for short-distance mobility. Hence it also called a pit bike.
Mini bikes are also used on the public roads as well as within the private property and residential areas. Hence it also can carry a normal figured passenger. But it really builds focusing on solo ride and easy commuting. So here the question comes are those pocket bikes street-legal?


Are Pocket Bikes Street Legal?
Commonly pocket bikes and pit bikes are used in private property or in closed-door event areas. Hence normally those pit bikes are manufactured trimming out of street-legal features. Thereby the headlight, turning light, brake light, speedometer, horn, mirrors, etc. are absent in these bikes. So these are not street-legal until it featured.
But at present, the manufacturers are also focused on common customers. Quite larger size pocket bike therefore mini-bike or pit-bikes are these days coming with all the regular street-legal features. Hence not only in the closed-circuit activities, but these bikes are also now featured to roll on the public roads. Thus it's street-legal also.


Does Pocket Bike Needs Registration For Road?
So whatever the bike size or the added features, pocket bikes or mini bikes are these days rolling on the roads. It's true some of the European regions kept it banned on the public road. But in the rest of the zone and larger part of the world pocket bikes are allowed on the roads.
So the question comes does pocket bike needs registration for road? Yes, it is; it needs to be fully registered to ride on a public road. Anything motorized in the civilization of course needs proper registration. And one most important thing is, it must have to be featured with all the street-legal features. Otherwise, it will be a violation of the rules and should be accused.


Where to Ride A Pocket Bike?
So readers, possibly you have collected a pocket bike and it has all the street-legal features. You have the driver's license and you have registered the bike to ride on the road. But along with all of those you need to be known of some important concerns.
You cannot ride a pocket bike on the busy avenue, highway, or on the high-speed intercity roads. Of course, half a size of a regular bike featured quite half of the regular bike capability. Hence its speed range and controllability are also limited and works within a limited safe range.
Therefore, a pocket bike or mini bike should have ridden only for commuting. City rides, commuting within a small distance, is widely appreciated. Further, indoor or closed circuit sport is true fun with pocket bikes no doubt. But while rolling on the busy roads be cautious and maintain a limited safe speed. That's it.
Published by Ashik Mahmud
You might also be interested in