Dhaka To Saint Martin with Lifan KP150 : Part 3
Published On 23-Feb-2014 01:41pm , By Shuvo
Dhaka To Saint Martin With Lifan KP150
It was eventually a rest day for all of us, after 5 days of hard work we decided to take a day off and spend some cool time with the scenery of the and the hills around us. But eventually the day turned out to be busy again with the bikes. The Lifan KP150 bikes were needed to go through some greasing as they were exposed to some which is worst enemy of any metal object. Me, Omio vai and Shuvo vai took the bikes to a local service centre which June vai and Abid vai took their wife for a ride to Cox's Bazar where they will take a ride to Dhaka.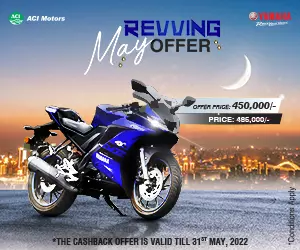 We were in the service centre for sometime as we washed the Lifan bikes with oil. My Glamour was also covered with some dust so it too was washed. Roni vai took us to a local just opposite to his where we spend some more time chatting about the tour. Later at 2 pm Roni vai invited us to his where he fuelled our tummy with , and I still can remember how full I was after the .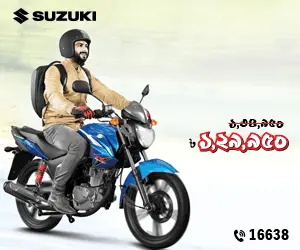 Then we went to the where a group of local bikers gathered and we played some games and in the end we distributed some gifts among them, we saw the sun setting over the horizon and then we set off to our hotel packing our bags and ready to start one of the most epic day in my biking career.
DAY 7:
We woke up at 7:30, did some last minute adjustment to our bikes and round about 8:30 in the morning we started off towards Dhaka, 500 km under one day, if forgotten then lets remind you all, we had 2 Lifan KP150, 1 RTR, 1 FZS and then my Hero Honda Glamour, the bike which was 28100 km old when set off that day.
The from Teknaf to Cox's Bazar was very bumpy, we kept on riding as long as we can, until then we just took one break for , then we set off again. Crossing Cox's Bazar and we were off to that awesome 60 km from the Ruma to Chokoria was AWESOME. Even I was taking turns at 80-85 km/h left alone what the more flat tyres and more powerful FZS was doing in my rear.
At Chokoria we took another break and at that moment June vai asked, why we can't take a ride at Bandarban which will just add another 45 km to our tour! And we didn't say NO to it. The inward to Bandarban from was twisty but the asphalt wasn't that good as it was on the Cox's Bazar highway. We reached Nilachol and I be honest this was probably the best scenery place I can come about in the whole trip. In one word this place is ASTONISHINGLY beautiful.
I have seen Bandarban many times in my life on TV but seeing the beauty with with eyes just leaves you speechless and I realise that the same time tomorrow I will be working in the heavy traffic of the disguestion Dhaka city. We went to Nilachol and I think it is probably one of the best place on earth to set your home up.
We stayed there for an hour, then started our journey towards Chittagong, on the way in we had our in a DHABA and then on 5:30 we crossed Chittagong and in front of Chittagong gate where we came across Rohit vai and Saif vai who were going on their way to Bhoga for their tour. I gave him his Digital Pumper which he lends to us and then we chatted had some and set off towards Dhaka.
People who have driven in Dhaka Chittagong highway knows how bad the condition is, many people even fear to ride on this during night because due to poor visibility you can struggle to see the bumps on the . Thanks to June vai who had some experience on this he stayed ahead of us and the rest we all followed him. This time the journney took the tow on us, after reaching Feni due to the condition and then come the shivering cold I started to have some neck pain.
Omio vai helped me with some neck message but gladly I recovered soon. The was full of traffic, trucks were all over the place, even overtaking with motorcycles was a tough prospect. When we were nearing Comilla we started to see FOG and that was some experience riding the bike into thick fog. I enjoyed it.
We came to Comilla Cantonment at 10 at night, then we were very hungry and we decided to have . We spend there for 45 minutes and then we set off for the final 100 km of our journey. This time we took things slow and we stayed in a pack, the condition was better now but there was fog but we managed to cross Megha Bridge, down there we took our final break.
From there Dhaka was just 40 km and I can still remember that I was praying that the roads ends fast, those 40 km were the biggest pain to me in the whole journey. Thanks heaven the finishes soon and we reached Dhaka Jatrabari Flyover at 1 AM. We took another break and then we all went towards our houses, and about 1:30 AM I finally put the bike at rest in home's garage, 17 hours since I left from Teknaf towards Dhaka 493 km to be precise.
It was tough to express my emotions, I came home took a shower and was thinking that nobody would probably take a HH Glamour that was 2 years old and done 27500 km to a 7 days trip from Dhaka to Teknaf and few would even think to do a 500 km marathon with it under a single day, but thankfully against all odd I survive, so did my bike. Yes I was happy but also a bit sad, this tour could be the very last tour with my Glamour, since then I really didn't find that the bike is anymore near as perfect. It's a GREAT small commuter but it proved just what it can do when it TRY!
-By Wasif Anowar
Lifan Showroom :
Jacinya Motors 280, Tejgaon Industrial Area, Dhaka. : 01704607434 : 01984303665
You might also be interested in