Day 2: Indo-Bangla Automotive Show 2017
Published On 03-Feb-2017 05:58pm , By Saleh
BikeBD is the online partner of the Indo-Bangla Automotive Show 2017. Today we will bring you the details of the second day of the event and the news about some more motorcycle companies from the show. In our previous article we talked about RUNNER, HONDA & YAMAHA now we will talk with the rest four companies who are participating in the show.
The event will run from FEB 2-4 @ Bashundhara Convention Center near 300 Feet. All over the world Bike Show is a chance for the motorcycle companies to show their latest model of motorcycles and sometimes they also launch some exclusive bikes during the show. Indo-Bangla Automotive Show 2017 is no different.
Uttara Motors Ltd- Bajaj Bajaj in the last one year launched 4 new 150cc motorcycles in Bangladesh, they started with Discover 150F, then AS150 & finally they launched V15 few months back, during the Indo-Bangla Motor Show they took the opportunity to launch Bajaj Avenger Street 150, which was unveiled in front of the spectators who came in the Indo-Bangla Automotive Show 2017 . Full Launching Details and All Other Information About Bajaj Avenger 150 was published in our website. They also displayed other motorcycles in their product line up; currently they are one of the biggest motorcycle brands in Bangladesh. They also have around 225 services center in Bangladesh which always is strength for any motorcycle company. In their stall they also have Bajaj Pulsar DTSI 150 which is the most sold 150cc motorcycle in Bangladesh.
Niloy Motors Ltd- HERO Motorcycle Bangladesh Hero came in the show displaying only few motorcycles, there are Hero Glamour, Hunk, Splendor I Smart, Splendor + & Hero Pleasure scooter. To my surprise they didn't displayed one of their most powerful bike of them all, HERO XTREME SPORTS!
They are still giving away 15000 BDT Discount offer on every model of their motorcycles & they will give this discount offer till the stocks runs out. No new bikes are displayed at their stall but we hope with Coming Saturday they might display more bikes. One of their officials did confirm to us that they will launch Hero Splendor i Smart 110 very soon in Bangladesh. In the evening they displayed Free Style dance by a dancing group in their pavilion which was really appreciated by the standing crowd.
TVS Auto Bangladesh- TVS Tvs displayed their full product line up which even included a CNG three wheelers but the biggest attraction of their stall was the new Black TVS Apache RTR & XL100. People were also checking new colors of TVS Phoenix.
XL100 is a 100 cc small motorcycles which only have 1 speed gearbox, the bike have longer seat but when required you can detach the seat and use that space for carrying some utilities.It weigh just 80 kg. Company claims that the top speed of the bike will be 62 km/h but it will turn a mileage of 67 km/l, then bike will cost 80,000 BDT. TVS also displayed TVS Wego & TVS Zest scooters in their showroom.
Aftab Automobiles Ltd- Mahindra Aftab Automobiles displayed their motorcycles at HALL 1 with their cars and tractors, they only displayed Mahindra Centuro bike in their stall, we have news that they recently reduced the price of their bikes and we have updated their new prices in our website. This is all about the companies who have participated in the Indo-Bangla Automotive Show 2017. It is sad that not all the companies from India & Bangladesh participated as many of the spectators were asking about SUZUKI! In our next installments of the articles, we will let you know more details about the activities inside the show.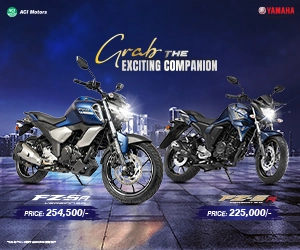 For further updates keep visiting our website and subscribe to our BikeBD Youtube channel, and also eye on our BikeBD Facebook Fanpage. See you soon with the latest discussion, review & news.
See Available Motorcycle & Scooter Brands in Bangladesh
See All Updated Motorcycle & Scooter Prices Here
See Nearest Motorcycle & Scooter Showroom Addresses To You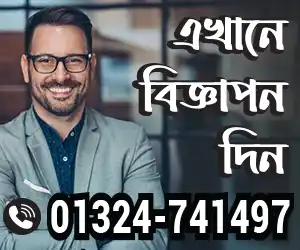 Related Article You May Like:
Read By Category:
You might also be interested in