Top Cruiser Motorcycle in Bangladesh 2018
Published On 10-Feb-2018 11:22am , By Ashik Mahmud
Traveling and hiking with a motorcycle is a popular trend in worldwide. These days hiking with motorcycle increased significantly in Bangladesh. Therefore our peoples are searching for good and comfortable motorcycles for their weekend hike or long rides. Accordingly for the year 2018 we have listed here some cruiser motorcycles. Hence here is our Top Cruiser Motorcycle in Bangladesh 2018.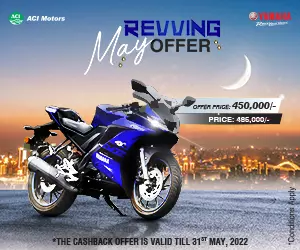 A motorcycle is a multi utility vehicle. It can equally serve for our daily commuting and also can be used for pleasure ride or sports. Most of the motorcycle companies in our country are focused for commuting and street sports riding.
Currently very few of the companies are marketing a limited range of cruisers. So the cruisers are still not so frequent on our roads. Whatsoever here we have sorted out few cruisers those available currently in our market.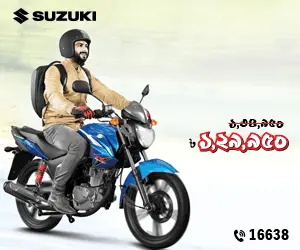 Top Cruiser Motorcycle in Bangladesh – Bajaj Avenger Street 150
Coming to the first name of the top cruiser motorcycle in Bangladesh here we have Bajaj Avenger Street 150. This is very popular model from the limited quantity of available cruiser motorcycle in Bangladesh. The Avenger Street is the 150cc street version of their very successful model Bajaj Avenger 220.
The Avenger Street 150 comes with the same engine of Bajaj Pulsar 150 but tweaking is little different. The engine is better tuned for long and stable cruising on the highways. The motorcycle also comes with street cruising treatment on wheel and suspensions. Therefore the wheel is all alloy rim with tubeless tires instead of steel spoke rim.
The motorcycle also comes with quite conventional looks and design but somehow ignored the classic theme. The saddle is very spacious and comfortable with huge cushion and the height is also very low. In addition with wider handlebar and widened footrest with control levers made the cruiser comfortable even riding for long.
Top Cruiser Motorcycle in Bangladesh – Keeway Superlight 150
In the top cruiser motorcycle in Bangladesh secondly we have the name from Keeway. The Keeway Superlight 150 is the solid street cruiser from Keeway that distributed by SpeedOZ Limited. The motorcycle is quite big in dimension and also has a fanatic design to grab the attention even in crowd.
The motorcycle designed very specifically in focus cruising. Hence the size, dimension and features are quite like big size motorcycle. Moreover the old styled raised handlebar, round pit odo, fatter tire and wider wheel mudguard and even double pipe exhaust altogether Keeway Superlight 150 carries a different identity in the market.
Therefore who are really a cruiser fan and also have a greater height and weight they can easily ride that huge size bike. But surely no worry for the lower height riders. Its saddle height also is much comfortable and easy controllable for even the lower height people.
Top Cruiser Motorcycle in Bangladesh – Haojue TR 150
Readers we have already mentioned as there are very limited range of cruiser available currently in our market. From currently available cruisers we have sorted out another model for our top cruiser motorcycle in Bangladesh list. So here is Haojue TR 150 that distributed by Karnaphuli, Bangladesh.
Houjue TR 150 is a very good looking and compact designed modern cruiser. Its sporty design and looks really creates a different appeal to the riders and even who are not fan of cruiser type motorcycles. From design, color scheme and other ergonomics Haojue TR 150 seems much capable to serve on highways and even in city crowd.
Therefore who are very frequent of city commuting and love to ride long in weekends they can choose Haojue TR 150. Hence the motorcycle comes under the shade of Karnaphuli, so after sales service and maintenance opportunity is quite moderate in countrywide.
So readers that's all about of our short list on top cruiser motorcycle in Bangladesh. Hope one of those can be your New Year companion in 2018. Therefore ride safe, stay safe and keep rolling with us. Thank you all.
Published by Ashik Mahmud
You might also be interested in