Coming Soon : Mahindra Motorcycle In Bangladesh
Published On 11-Jun-2013 06:40am , By Shuvo
Many of us a few days back have seen that Mahindra Motorcycle in Bangladesh will be coming in collaboration with Navana Autos the same people who are importing Toyota brand new cars in Bangladesh. Today we will discuss about their product line up and their infrastructure.
_x000D_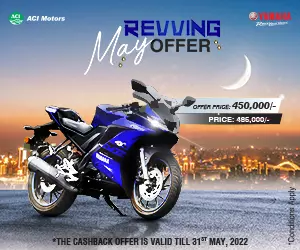 _x000D_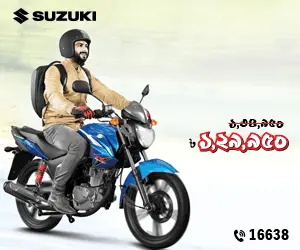 Mahindra & Mahindra has state of art manufacturing facility at Pithampur, near Indore in Madhya Pradesh, India. The plant, products and processes are ISO 9001 certified from DNV. Mahindra Two Wheelers Ltd. has an R&D unit located at Chinchwad, Pune, equipped with necessary design and development facilities right from renderings to prototype manufacture and testing. Mahindra Two Wheelers has team of R&D experts with vast industry experience and rich academic background. The bike company was founded on 30th July 2008, before hand they used to make only Scooter in the 100-125 cc class but over the years they have moved on in making bikes in the entry level.
_x000D_ _x000D_
Product of Mahindra Motorcycles
_x000D_
As said before they started their life by making Scooter but a few months back they have launched two entry level bikes naming Pantero and Centuro. Both share the same 110 cc engine which delivers 8.2 BHP alone with 8.5 NM of torque. The engine is MCi-5 (Micro Chip ignited-5 curve) engine that smartly responds to your need for power and economy on the go. Though both are built on the same chassis but they are bit different in character. Both the bikes has digital speedometer with rev counter, something we don't see in entry level bikes. They also have auto choke
_x000D_
_x000D_
Centuro has some great features chief among them is the anti theft system which the engine comes with an Anti theft system which sounds an alarm and locks the engine in case someone tries to steal your bike, given time with the press of a button from the key the bikes light will be illuminated when you can find the bike in the parking lot at night. Pantero on the other hand has the best in class maneuverability, with low turning radius and one of the longest seat saddle of 774 mm in the 100 cc class.
_x000D_
_x000D_
Come the end of the year we are expecting Mahindra to launch 125 and 150 cc bikes while in October they will be launching a new 300 cc bikes named MOJO which many said is a good bike in it's class.
_x000D_
_x000D_
Scooter is the segment where Mahindra concentrates a lot, as they have 3 scooters lined up in that segment. Starting with the Rodeo RZ, Duro DZ, and Flyte, all have a 125cc engine but with variable power output. Rodeo and Flyte been the least powerful among them each delivering around 8 BHP alone with good fuel economy. While Duro been the most powerful of them all powering out 11 BHP. All the scooter weight less than 115 kg and with low in height with tubeless tires Bangladeshi girls must have a look at them.
_x000D_
The prices of both bikes and scooter are expected to be competitive as Mahindra Motorcycle in Bangladesh are not only competing with the giants like Yamaha, Bajaj, TVS and Hero Honda but with also with 2 entry level bikes even the bikes manufacturer in Bangladesh like Walton and Runner will make us run for their money.
_x000D_
-By Wasif Anowar
You might also be interested in