Coming Soon Lifan KPS150 & Lifan KPT150 In Bangladesh
Published On 03-May-2017 02:53pm , By Saleh
Coming Soon Lifan KPS150 & Lifan KPT150 In Bangladesh. Rasel Industries Ltd will launch Lifan KPT150 and Lifan KPS 150 in Bangladesh (Source). These are brand new motorcycles from Lifan for the Bangladeshi market after their successful work with Lifan KPR 150.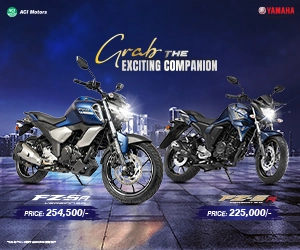 They bought these two sample bikes for testing & after testing they will go on sale in the market. It is expected that the production version of the two bikes will have the same engine & gearbox of Lifan KPR150.
Lifan KPS 150 in Bangladesh is a street bike with lots of exciting features. This will be a premium motorcycle from Lifan. Lifan in Bangladesh mostly concentrate on 150cc motorcycles, we tested their Lifan KP150 for 30,000 km and then Lifan KPR150 which became one of the most popular sports bikes in the price range.
Lifan KPS150 will have the following features:
150cc water-cooled engine but only carburettor.
14.8 BHP & 14 NM of Torque with a 6-speed gearbox.
LED projection headlight.
Upside down front suspension.
Central independent shock absorber.
Extended tank side air scoop.
New Alloy rims.
300 mm bigger disc brake at the front for better braking performance, also read disc brake.
130/70-17 rear section tyre.
Tubeless tyres.
Full digital speedometer.
The dry weight of the bike is 145 kg.
14-litre fuel tank.
According to Mr Abser Rasel (Chairman of RIL) they had some complaints about Lifan KPR150, regarding the tyre, suspension & some other parts, he believes that in Lifan KPS150 all those areas will be upgraded.
The bike will be up for sales in Bangladesh by June-July of 2017 but currently, Rasel Industries Ltd can't reveal anything about the price of the bike but they did say that it will have a premium price tag. Lifan KPT 150 price in Bangladesh will fight straight with Benelli TNT150 & Race Fiero 150FR.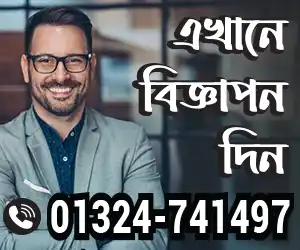 Also Read: Lifan Motorcycle Price In Bangladesh
Lifan KPT150
Another bike that will be launch in 2017 is Lifan KPT150. This is a new type of bike from the company as it is defined as Adventure Bike. It has the same 150cc water cooled engine & gearbox from Lifan KPR150.
Lifan KPT150 will have the following features:
150cc water cooled engine.
Upside down front suspension, mono shock suspension.
Alloy wheels, tubeless tyres & disc brakes on both tyres.
Adventure or Touring type of bike.
Rear mud guard.
Split seat.
LED Headlight.
Might come with EFI Engine.
Full digital speedometer.
130/70-17 rear tyres.
Duel disc brakes.
Tubeless tyres.
With the launch of Lifan KPS150 & KPT150 Rasel Industries will have a wider range of 150cc motorcycles in Bangladesh with KP150, KP150 v2, KPR150, KP Mini already in their stable. No price is of either new bikes are declared yet. We are sure that Rasel Industries will launch Lifan KPS150 & Lifan KPT150 before the month of Ramadan.
To see the details of Lifan Bike prices in Bangladesh and the Lifan showroom addresses near you visit BikeBD.Com. Stay with us for more updated motorcycle news with our Facebook Fan Page & Do Subscribe to our Youtube Channel.
Related Articles You May Like:
Read By Category:
You might also be interested in