Caberg Helmets - The Italian Helmet Brand In Bangladesh!
Published On 16-Oct-2019 07:07am , By Raihan Opu
Caberg is one of the oldest Italian helmet brands, and one of the most popular in the world. It is in the segment of Premium Helmet brands like AGV, HJC, Shark, etc. And now, Caberg Helmets are officially coming in Bangladesh!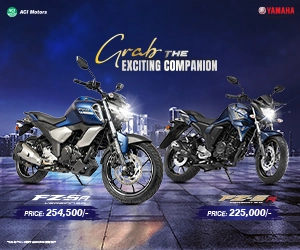 Caberg Helmets
Caberg launched it's journey in 1974, in the city of Bergamo, north Italy (Source). Caberg is the acronym for Caschi di Bergamo, which is Italian for Helmets from Bergamo. From the launching to this date, the brand has been loyal to its roots and the country. All the Caberg helmets are still made in the city of Bergamo, Italy, which assures safety and also carries the premium essence and quality of a handmade Italian product.
One of the advantages Caberg has which separates them from many other world-class companies is that many other companies outsource their manufacturing, therefore they can't keep the same premium feel in all of their products. But, Caberg still produces everything at their birthplace. Their R&D, manufacturing, testing - all are done in the same building. This helps them to ensure the quality control of each building and also enables good communication at all levels.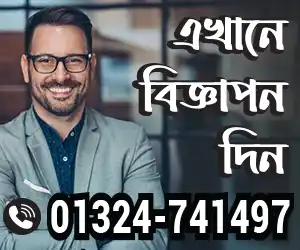 Staying true to the root doesn't mean they haven't evolved throughout the years. Among other Italian Helmet Companies, Caberg was the first to introduce revolutionary flip-up modular helmets and many more. They have invented and adopted new technologies and combined it with Italian handmade materials - resulting in Premium, comfortable helmets that stand in the class with the leaders. Caberg is available in 57 countries in the world, and now it is officially available in Bangladesh. Read More >> KYT Helmets in Bangladesh
Caberg Helmets in Bangladesh
T.M Corporation is the only distributor of Caberg Helmets in Bangladesh. They have introduced three models, two are full-face helmets and one is a flip-up modular helmet. All the helmets are ECE 22.05 approved, and two out of the three models have a Sharp rating. All the helmets have hand-stitched linings and paddings, and lots of modern features. Caberg Helmets are available at the following three shops - Motomate BD, IgniteBangladesh and AutoplexBD.
Caberg Jackal
Caberg Jackal is an entry-level helmet from Caberg, which offers great comfort and fulfills all the necessary features a helmet at this price range should have. The helmet has an LG CHEM HI-IMPACT ABS shell. It has a dual visor system - sun visor on the inside and anti-scratch visor on the outside. The visors have a quick release and have options to equip an anti-fog pinlock visor.
The air vents are well designed and have great air flow, and the helmet also comes with rain protection rims. The liner and padding are easily removable and washable, and the nose shield can be removed too. The helmet is ECE approved so it will provide great safety on impact. This helmet is available in Bangladesh in three color variants. Caberg Jackal Price in Bangladesh is 15,990 BDT. T.M Corporation is giving away a Pinlock-70 visor with every Caberg Jackal helmet as a gift and to ensure maximum safety of the riders.
Caberg Duke II
Caber Duke II is a flip-up modular helmet which is an updated version of the previous one. The helmet is ECE approved and has a SHARP rating of 5 stars, which is the maximum. The helmet has a Hi-impact ABS shell and micrometric buckles along with a quick release for the visors. It has dual visor - the inside visor is for sun-protection, while the outside one is clear anti-scratch visor with Pinlock.
The helmet has similar quality liner and padding on the inside which can be easily removed and washed. It also has rain protection rims to prevent rainwater from getting inside of the helmet while riding. Caberg Duke II is available in two color options, and it costs 18,990 BDT.
Caberg Drift Evo
Caberg Drift Evo is one of the top-level helmets from Caberg all throughout the world. Caberg Drift Evo is used in many track races throughout the world, and it easily handles all the major and minor impacts that happen in the competitive racing, therefore it is quality proven. It is ECE approved and it also has three stars in Sharp rating.
Caberg Drift Evo starts the base with a composite fiber shell, and it has all of the modern features of a flagship helmet. It has a max vision anti-scratch clear visor equipped with pinlock as the primary visor, and a sun visor on the inside. An interesting fact is, just by removing the sun visor, this helmet can be used in professional track races, and it holds up well and gives full support with it's aero-dynamic and edgy design. The Drift Evo has light, easily removable and washable liner and padding, and a well-designed air vent for good air circulation. It has a double D-ring buckle system, rain protection rims. Drift Evo is available with 6 color variants in Bangladesh. Caberg Drift Evo Price In Bangladesh is 24,990 BDT.
Frequently Asked Questions
Where are Caberg Helmets made?
Caberg Helmets are made in Bergamo, North Italy. Since launching the brand in 1974, Caberg still makes all their helmets in the same place.
How much is a Caberg Helmet?
Caberg Helmet prices start from BDT 15,990 which is the Caberg Jackal. Caberg Drift Evo costs BDT 24,999 and Caberg Duke II costs BDT 18,990.
Is Caberg Helmet a good helmet?
All Caberg Helmets are ECE approved and all top tier helmets from Caberg have Sharp rating. Caberg makes their shells from quality materials like Composite Fibre, HI-IMPACT ABS, Carbon.
KYT vs. Caberg Helmets - Which is better?
KYT and Caberg - both are Italian premium helmet brands with the highest measures of safety approval. Both of their helmets are used in racetracks and they use modern technologies and features in their helmets.
How much is the weight of Caberg Helmet?
Caberg Drift Evo weighs only 1250 grams, while Caberg Jackal weighs around 1450 grams.
World-renowned helmet brands are arriving in Bangladesh, and people are getting more conscious about their safety and purchasing good quality helmets. Caberg Helmets in Bangladesh will give riders some more options in the segment of the premium helmet.
Creating a value of life isn't easy. But creating life valuable is easy. So I tried to creating value and make an impact. I like to work in a team that is cooperative and helpful. I like to share my knowledge and skills for the betterment of the company. Always find out the opportunities and use in a proper way.
You might also be interested in